Smart sales, efficient processes – the digital price list pCon.facts is the all-rounder app for your consulting. Back office information takes on a new meaning and turns into winning arguments in sales talks. Extensive product information such as prices, pictures and product brochures are always at hand. All that combined with impressive real-time configuration and presentation in AR, make pCon.facts a key resource for growing your business.
With the latest version, the profile of the app as an efficiency-enhancing multi-tool for sales is further enhanced. The most important new features at a glance:
Well calculated: Settings for taxes and currencies
Full control over the display of prices, currencies and taxes is guaranteed in the new pCon.facts version. Options for displaying and calculating taxes can be individually defined, depending on your project and target group.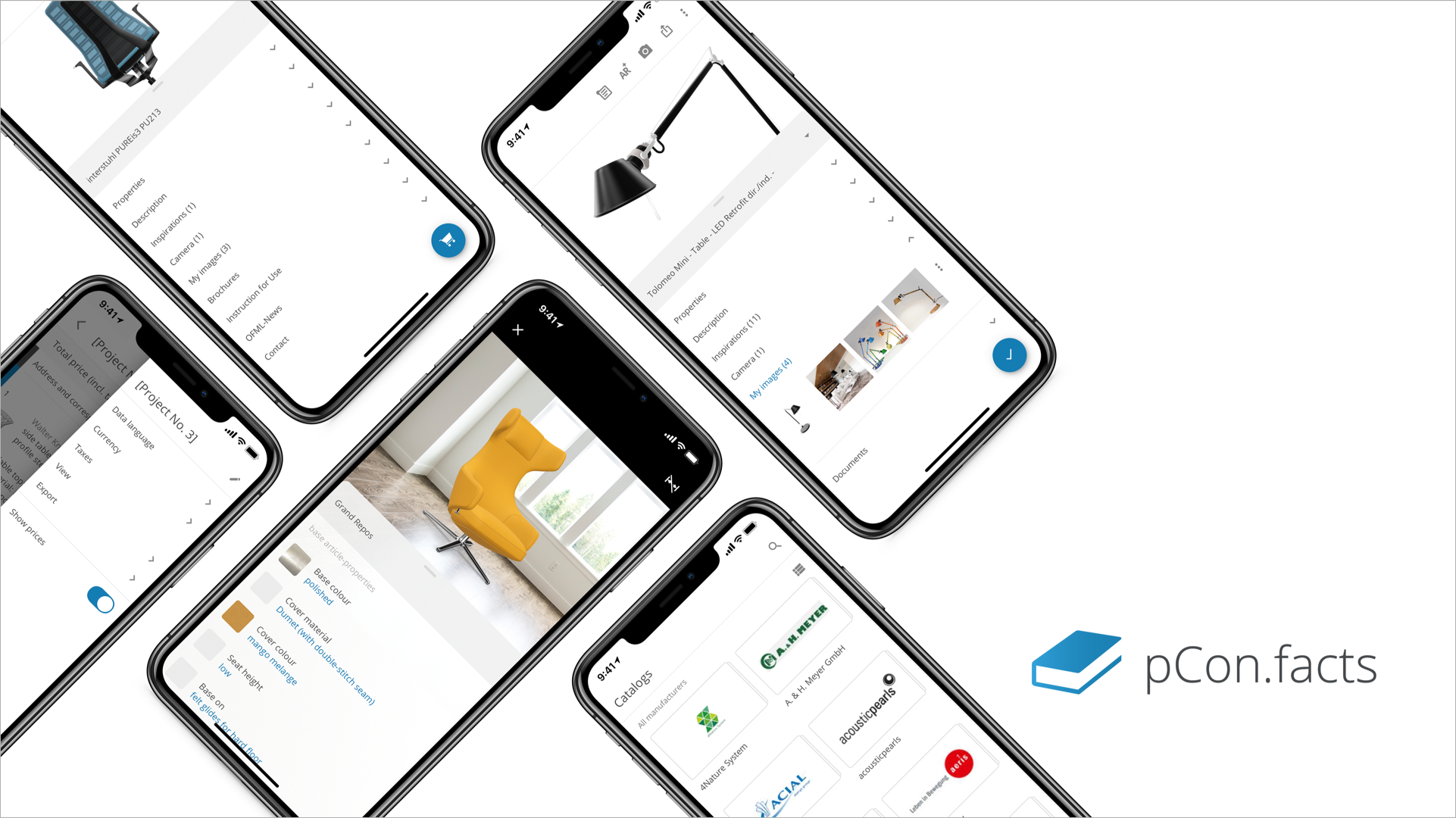 Focused presentation
Product information, product view or both: In the configuration view the focus is set by intuitive slide control. The improvements in AR mode provide more stability and fun in the consultation. With support for the latest configuration features, presenting different variants of a product becomes a visual highlight too. And you can be sure to keep your client's attention.
Improved orientation
The catalog component is now the same in pCon.box and pCon.facts. Thanks to the overview of recently used manufacturers, long searches for frequently used brands are a thing of the past.
Efficient exchange of projects
Preparing for an appointment with a customer or following a successful sales talk – exchange is a success factor. The new import option for OBK files and the improved sharing workflow ensure a smooth exchange of files, images and offers within the team and with the customer.
You want to use pCon.facts to step up your sales game? Sign up for pCon.login and join the pCon Community today!
App not yet installed?