A new version of the sales app pCon.facts is available in the app stores.

New in this version
Bottom Bar Navigation
With the new bottom bar, you can navigate faster between the most important destinations in the app: project overview, catalogs and current article list are always just a thumb tap away. As before, your account settings can be found in the sandwich menu in the top left corner.
The introduction of the bottom bar is accompanied by a revised workflow: Simply open the catalog and get information about your desired product and put it on the article list if you wish to. Whether you ultimately want to save the article list and create a project is now up to you.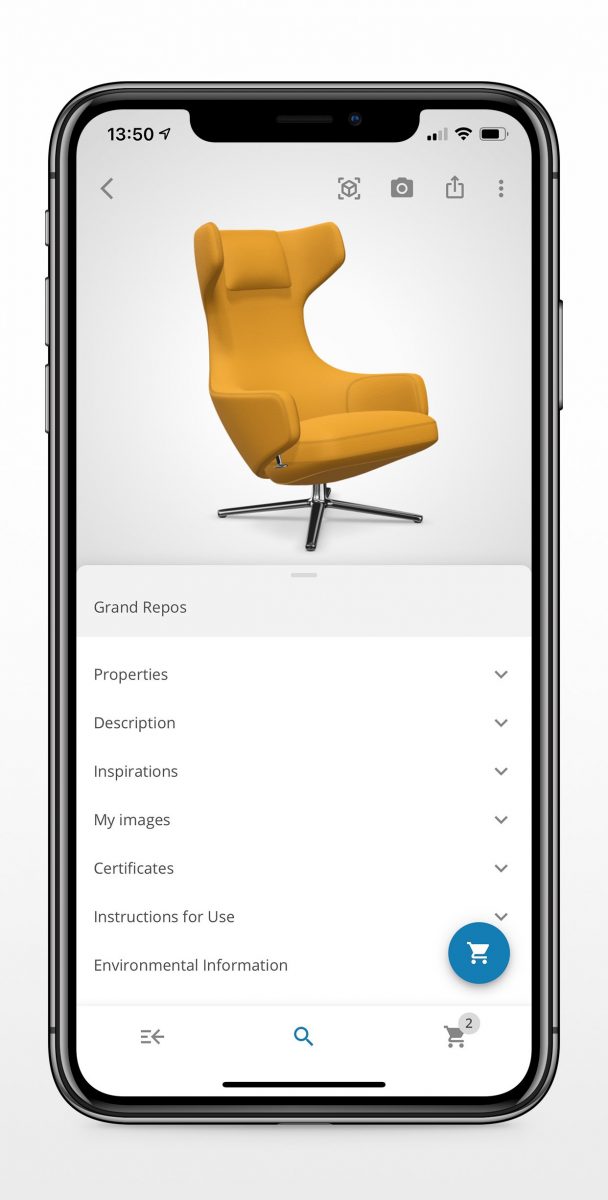 Product Comparison
You have already put products on your article list and would like to have a closer look at their details – or compare the properties of several articles? With the new pCon.facts, you can do precisely that.
You can now view article lists in comparison view: the new display mode focuses on properties of one product at a time, swipe to navigate to the next article on the article list. This is especially useful if you want to quickly compare several configurations of a product or to pre-select and present favored products.
You can also compare products on PDFs now: With the new comparison document, you will get a side-by-side comparison of the products on your article list, neatly aligned in columns. For the PDF export, simply select the Comparison (PDF) option and save the document or share it immediately with customers and colleagues.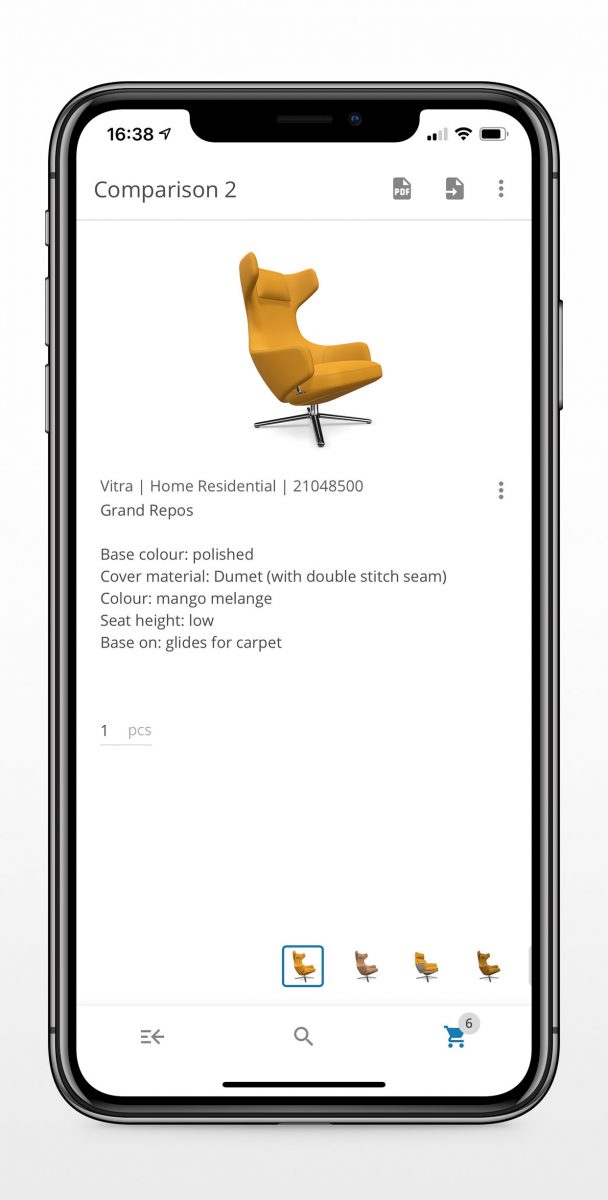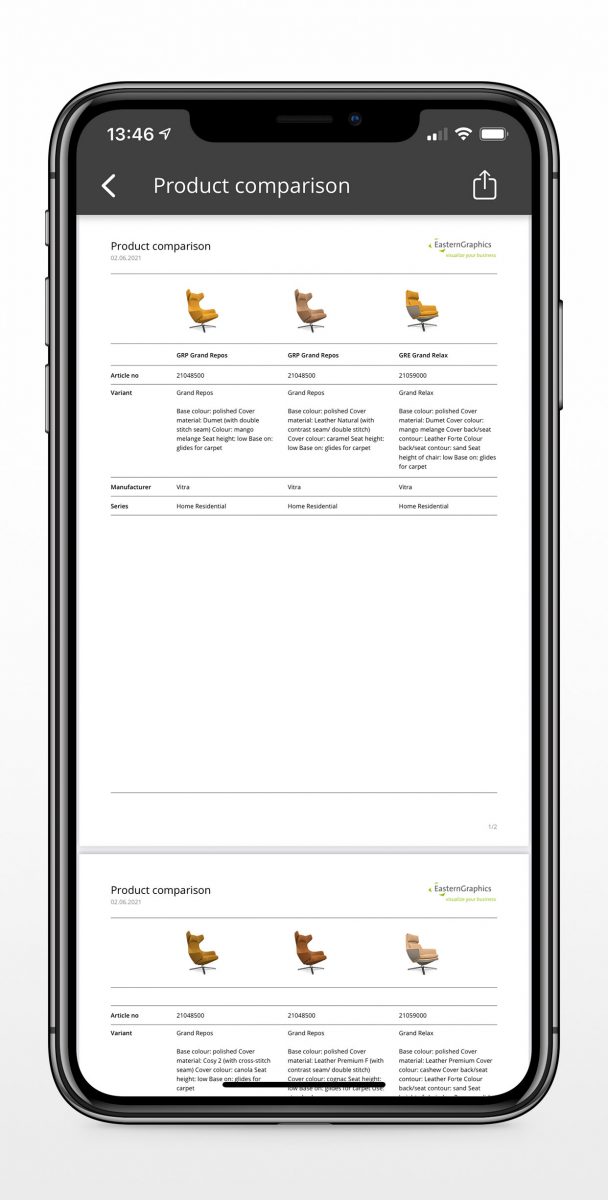 You don't have pCon.facts installed yet? Download it on your app store!
The digital price list pCon.facts is the all-rounder app for your sales team: Extensive product information such as prices, pictures and product brochures are always at hand. All that combined with impressive real-time configuration and augmented reality features, make pCon.facts a key resource for your sales team
Go to easterngraphics.com for more information.