Once the floor plan has been imported, scaled, and cut correctly, it's time to start tracing. This is an important step, because a correctly traced floor plan is not only important for accurate room planning, but also for dimensioning later on.
In our new tutorial video, we'll show you some tricks to keep in mind in order to capture the 2D floor plan quickly and accurately. One of the most important questions we answer is: How can I measure the correct wall thickness? In addition, we'll also show you how walls can be connected and split to identify individual rooms and areas precisely. Watch the short and informative tutorial video on our YouTube channel: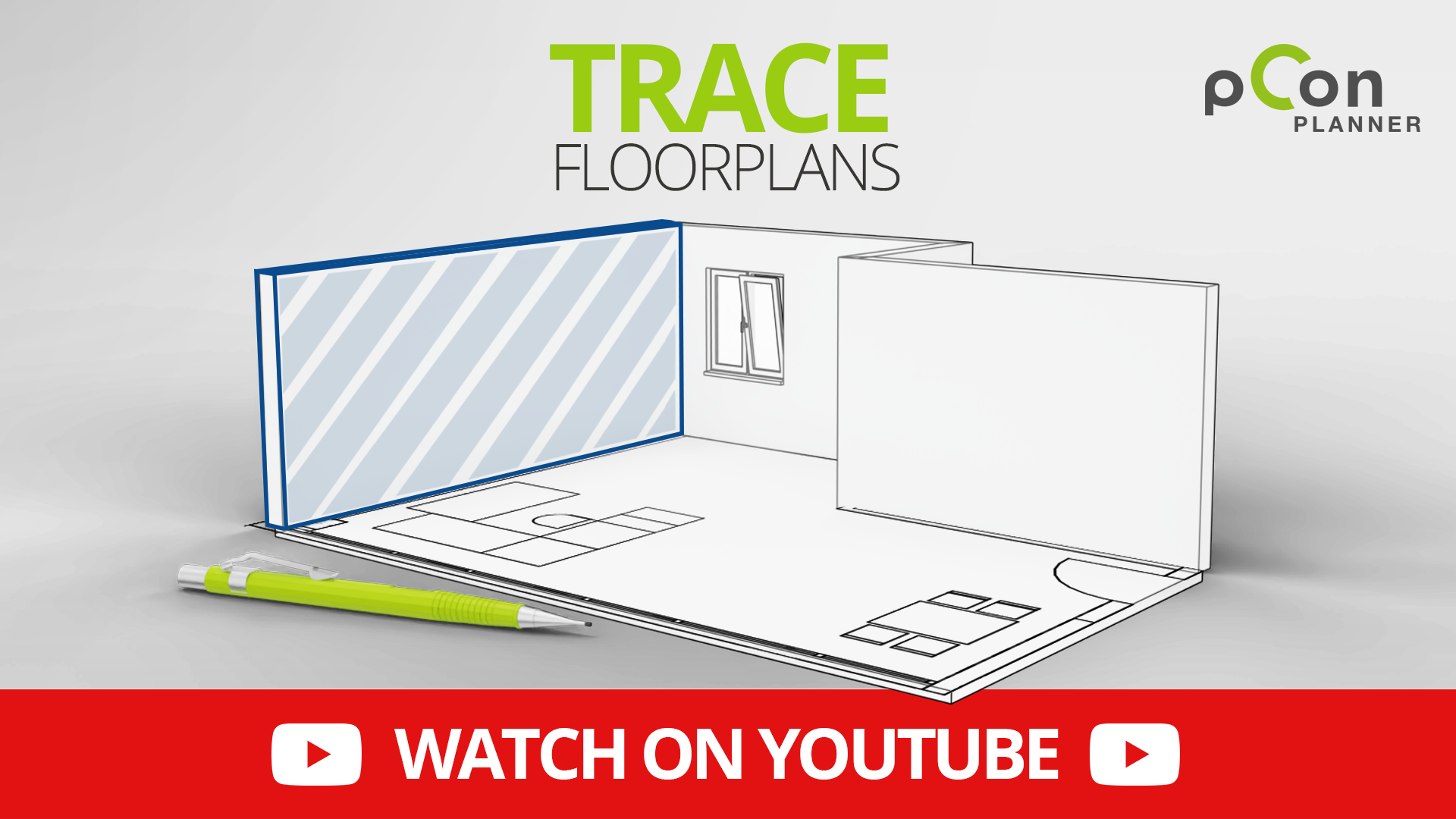 Did you like the video? Subscribe to our YouTube channel right now and stay informed about new tutorials about spatial planning, rendering and visualization! Also feel free to subscribe to our pCon blog (in the footer).