In today's business world, it is important to create quotations efficiently and convincingly. With pCon.basket, you are able to not only calculate products, but also output them in customized reports.  
In our new video tutorial, we show you how to create offers with prices and how to design individual forms for item overviews. We also explain the different display options that allow you to clearly structure the list depending on the article type. Watch the tutorial on YouTube about it: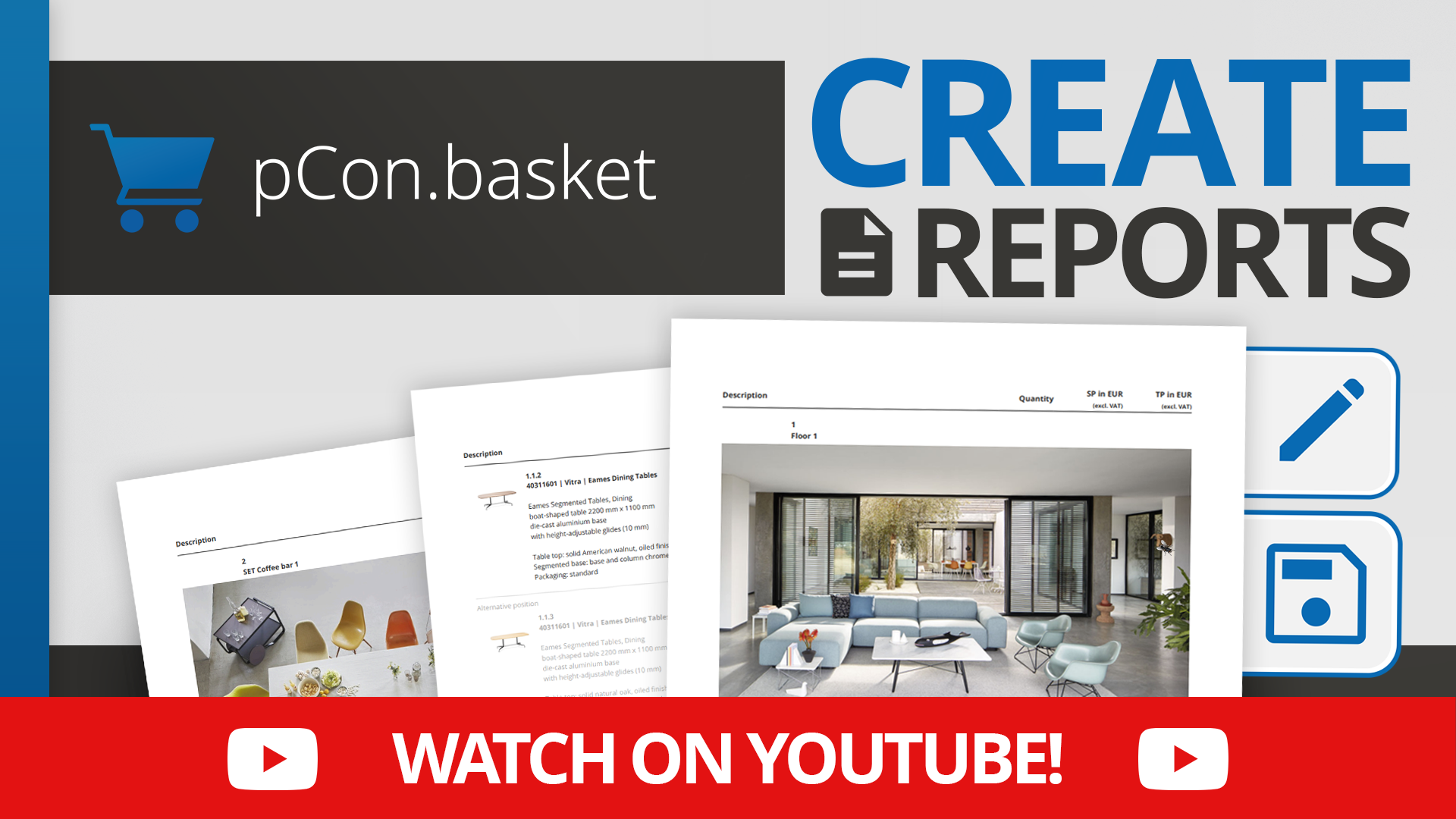 Did you like the video? Subscribe to our YouTube channel right now and stay informed about new tutorials about spatial planning, rendering and visualization! Also feel free to subscribe to our pCon blog (in the footer).