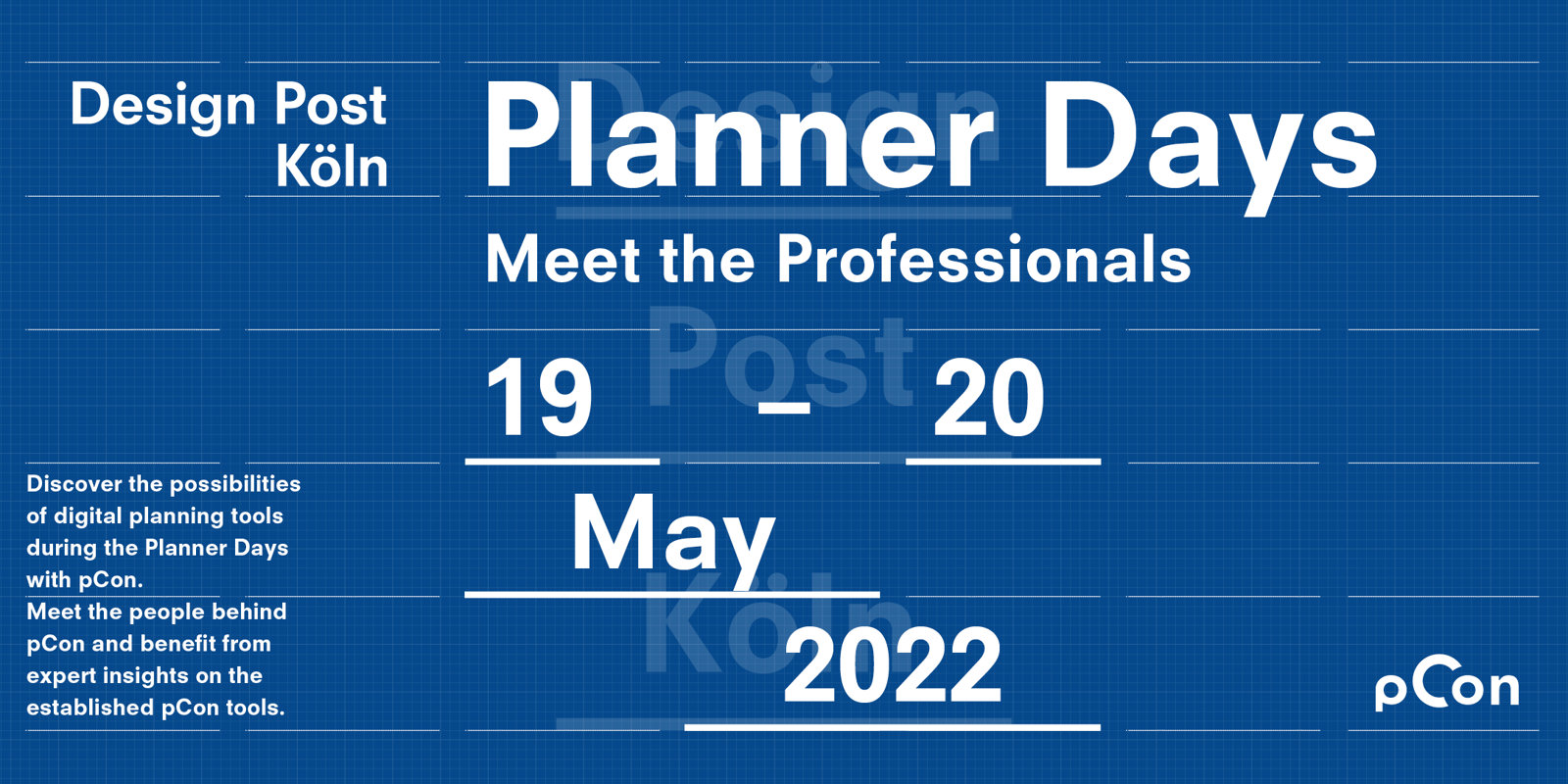 Discover the possibilities of digital planning tools during the Planner Days with pCon at Design Post Köln! Meet the people behind pCon and benefit from expert insights on the pCon tools.
6 brand partners – arper, BuzziSpace, Kristalia, Kvadrat, System 180 and Wendelbo – will demonstrate how pCon tools are used in planning in practice by showing best practice examples.
Plus: Take a chance to preview the new Interior Design software for Mac.
Find more information about the program and the possibility to register on the website of the Design Post Köln: Register now!