The Next Space is a think tank that's aimed at creating a framework for the future of spatial design. The second edition focuses on strategies to make homes more adaptive to changing needs and conditions. It will explore ways that residential design can rise to modern challenges, increasing quality of life for individuals and contributing to a more sustainable society.
The event organized by FRAME will take place in Madrid on May 11th and 12th and is located at the new tower of IE University It will be co-hosted by its School of Architecture and Design. Germany's Interior Business Association (IBA) will livestream the keynotes and Actitud Creativa will facilitate the two-day make-a-thon that will result in a prototype of the adaptive home.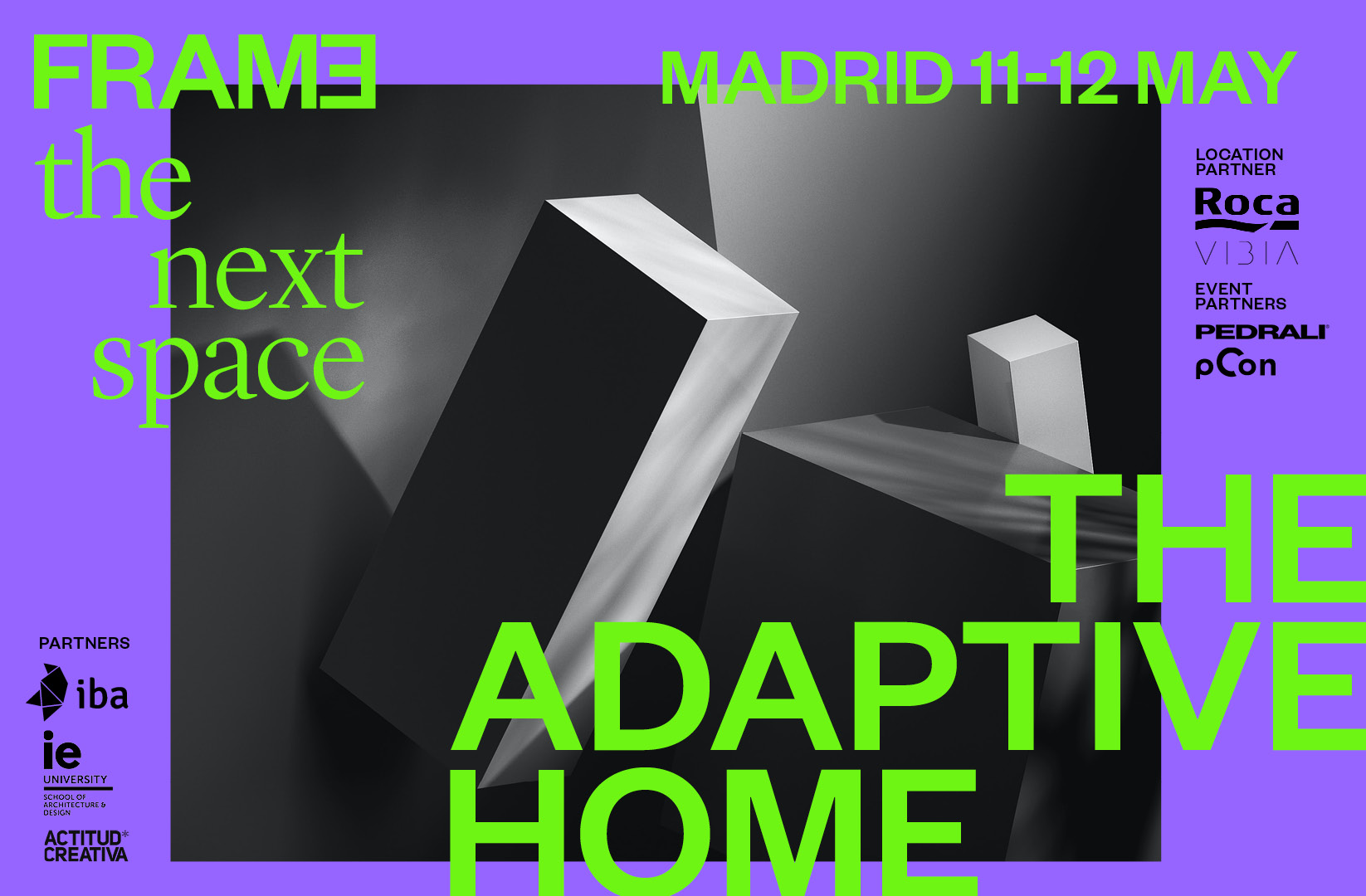 Points of the event
The format of the event revolves around keynotes by industry specialists explaining how advancements in their sector will impact the way homes will be designed in the future. Following on the keynotes, attendees will be taken on a journey to redefine our future habitat during a make-a-thon. This high-intensity workshop will be organized according to the Design Thinking methodology, facilitated by Actitud Creativa. Attendees will be introduced to principles such as empathetic questioning, collaborative brainstorming and rapid prototyping. Participants will have the opportunity to meet and work with the speakers. During lunches, cocktails and dinner offer ample time to network.
pCon and the creation of agile spaces
Creativity and customization are essential to create a space that is fluid, efficient, and aesthetically pleasing. The specification of commercial furniture solutions is a key aspect to design agile spaces and allows for an efficient transition between the initial concept and the approved design.
Meet pCon at the event and find out how pCon supports interior designers and architects in efficiently visualizing their room concepts and using realizable furniture solutions in an original way. Furthermore the importance of actively engaging customers with leading-edge communications methods and the result of these concepts as a more adaptive, productive and creative design process.
Facts of the event
Date: 11-12 May 2022
Time: From 10:00 till 18:00
Location:  IE School of Architecture and Design, Madrid, Spain
Ticket: €595 ex. VAT. Buy ticket here!