Variety and individuality are in demand like never before – also and especially in the furnishing sector. The market's answer: flexible furniture systems in which the customer can adapt colors and dimensions and select or deselect accessories. The standard furniture from the catalog thus becomes unique.
Lista Office LO's award-winning shelving system LO Next is a prime example of furniture systems that can be customized – with an ever-increasing range of design options. But where the customer enjoys greater design freedom, the product manager is confronted with increasing complexity. Lista Office LO relies on configuration solutions from EasternGraphics for the lightweight presentation and processing of its highly customizable room divider and shelving system.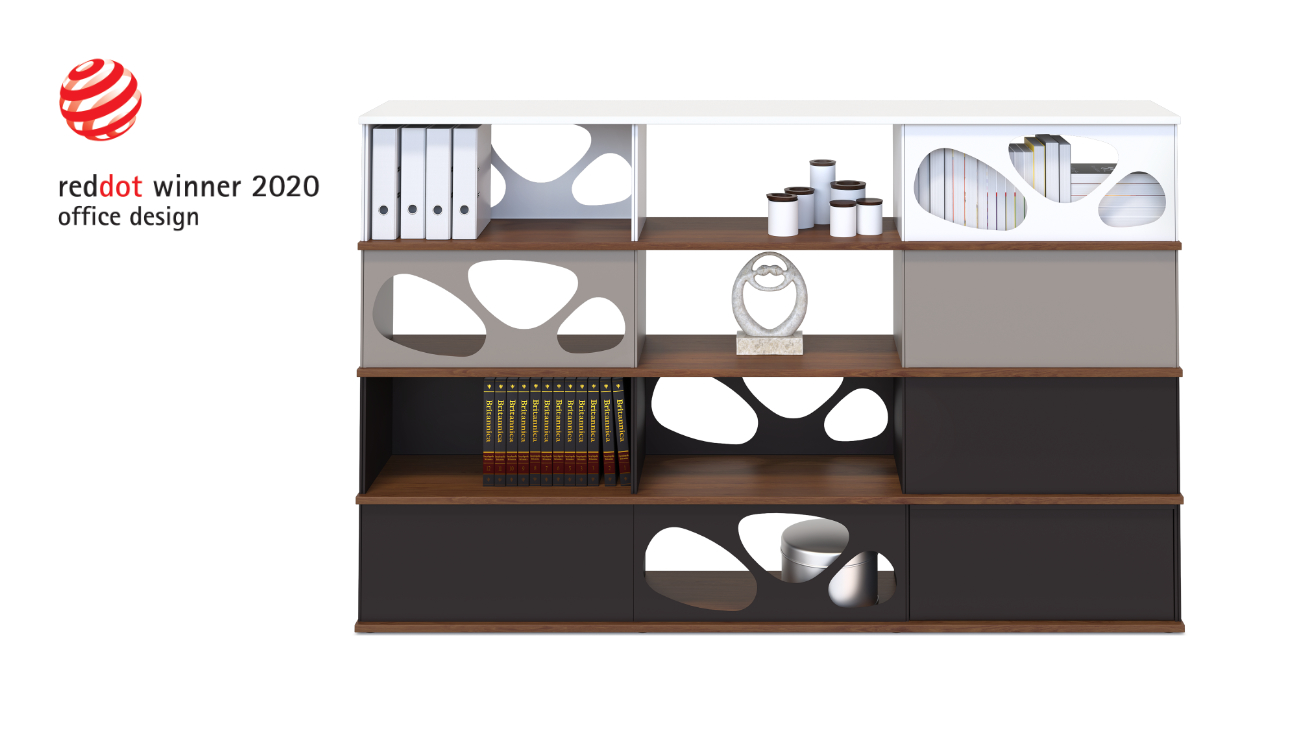 OAP – OFML Aided Planning – a concept in the OFML data system is used here. Due to its high dynamics and user experience it is an ideal fit for the versatile LO Next.
The user is made aware of the configurable options by specifically placed interactors on the product; with a mouse click or fingertip the features can be changed immediately and accessories can be added. In a playful way, the customer experiences the design possibilities offered by the product. This also benefits the sales force in the field, which uses the configuration solution at Lista Office LO in consultation sessions. Individual shelves are created interactively and thanks to the OFML-typical checking mechanisms, the configured result can be passed on directly for ordering.
Last week, the LO Next shelving system was given a facelift and thus even more design options. Together with the real product upgrade, the data available in pCon applications were also revised. In close cooperation with Lista Office LO, fundamental improvements to the configuration concept have thus been implemented. The result: more design freedom with increased planning convenience and an optimized configuration process that guides the user to a completely individual shelving solution with even fewer clicks.
See for yourself in pCon.box or in pCon.planner.
Request the planning data of Lista Office LO via pCon.login.