Join us on September 13 and 14, for two inspiring days around digital planning tools powered by pCon and innovative interior design themed around color – materiality – sustainability. You will be guided through the program by Petra Linn (PURE LINN) as an experienced guide and connector to make sure you get the most out of the Planner Days.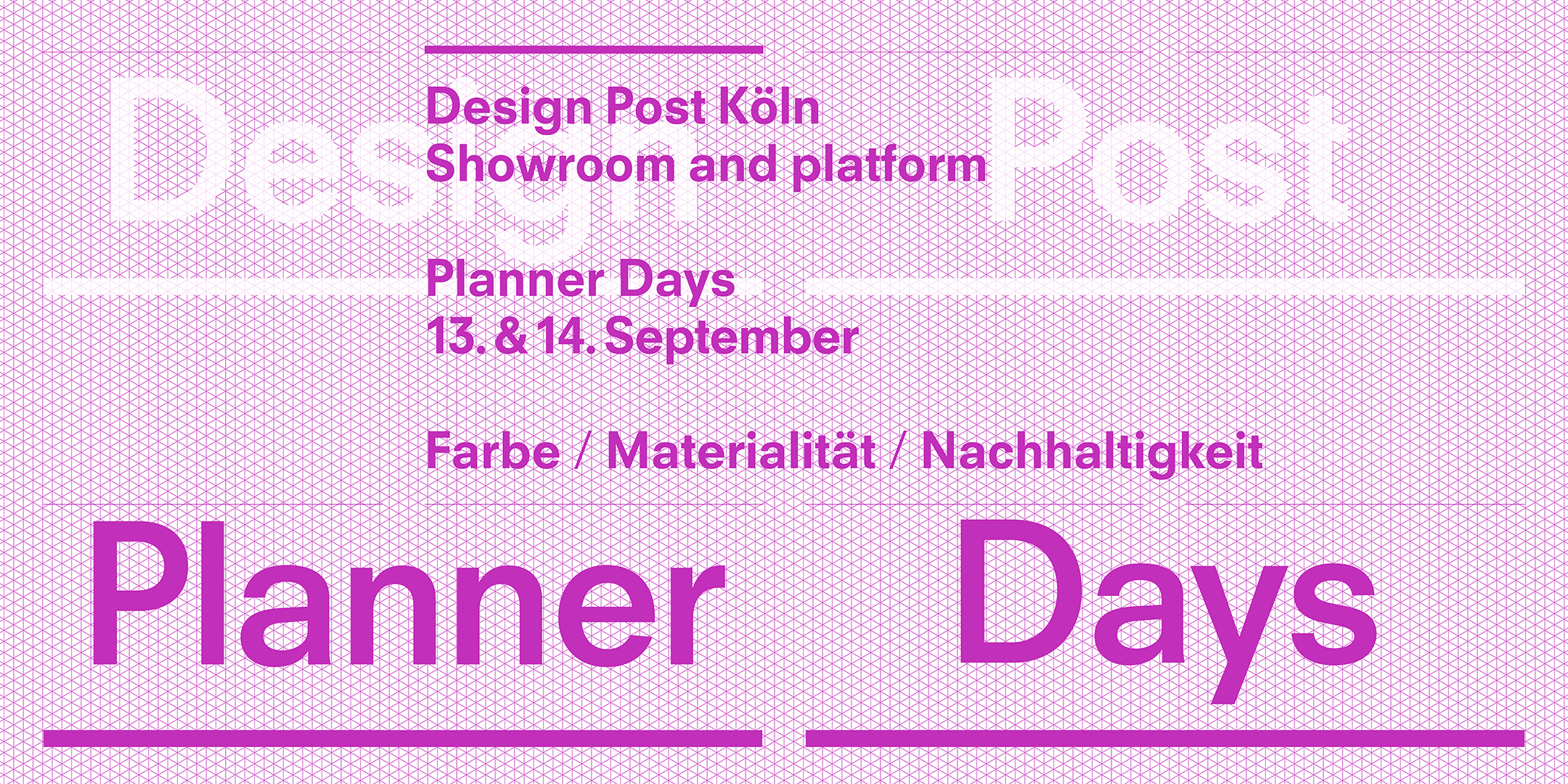 The following highlights illustrate the program:
Discover the possibilities of digital space planning with pCon and get first-hand training on site by experts from EasternGraphics and Wegscheider Office Solution. In the dedicated pCon Workspace, you will receive valuable tips and tricks on how to use the software.
The respected interior designer Dipl. Ing. Claudia Miller (Linie II/raumprobe Stuttgart) will lead a lecture and workshop on materials that will offer new insights and ideas.
Be inspired by the fascinating pop-up exhibition 'Corcrete' by Design Studio Niruk. Nina Ruthe and David Antonin will be there in person to introduce you to this extraordinary material made of cork and concrete.
That's not all: Together with all participating brand partners, Design Post invites you to a delicious lunch and other exciting program highlights in the showrooms of the manufacturers. For the perfect end of the day, there will be time for After Work & Networking from 4:00 pm.
Don't miss this unique opportunity to be inspired by the latest trends in space planning and the use of digital tools. More information about the program and the possibility to register can be found on the website of Design Post Cologne: Register now!