Adeyaka is a team of passionate interior design professionals with more than 20 years of market experience. Their office is located in Rambla Catalunya right in the center of the vibrant city of Barcelona.
They are a design firm specializing in creating unique and visually striking projects for office spaces that reflect the essence of each client. From conception to completion, they work closely with their clients to create spaces that are not only visually appealing but also functional, capable of retaining top talent and increasing competitiveness in the marketplace. Hundreds of organizations trust Adeyaka to bring their corporate identity to life in a way that truly sets them apart.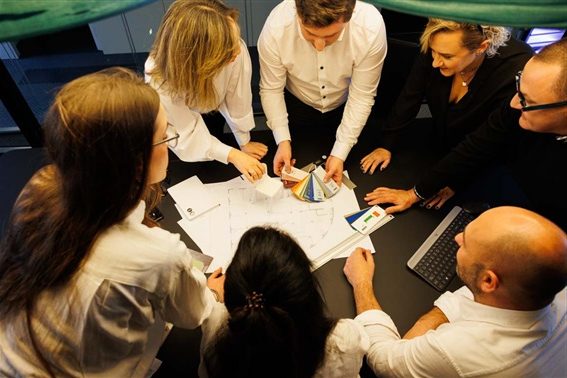 To ensure a smooth and seamless design process, they assign a single point of contact to each client who serves as a dedicated advisor and coordinator. From evaluating the space and developing an optimal design plan to coordinating the team, Adeyaka takes a holistic approach to ensure that each project is completed to the highest standards. Whether the client is looking to renovate their current space or create a new one, Adeyaka has the skills and expertise to bring their vision to life.
Adeyaka is the new official distributor of Vitra in Barcelona. Vitra has distinctive furniture products. Some of the classics, such as those by Eames, Nelson, or Panton, have been manufactured since the 1950s and are on display in design museums worldwide.
pCon is the key to a successful working process
Adeyaka is committed to delivering the highest level of service and quality to its customers, and one of the key tools they use to achieve this is pCon. With its powerful features and intuitive interface, pCon.planner allows Adeyaka to design and visualize spaces with incredible precision and efficiency. By leveraging the latest technology and design software, Adeyaka is able to provide a truly top-notch experience to its clients.
According to Eduardo Arjonilla, a leading architect at Adeyaka Bcn, "Digital tools like pCon.planner are absolutely essential for the success of our projects. Not only does it allow us to easily create stunning 3D visualizations, but it also offers a wealth of intuitive, configurable data from leading furniture suppliers that help us work efficiently and minimize errors. In short, pCon.planner is a crucial part of our workflow and has helped us deliver top-quality results to our clients time and time again."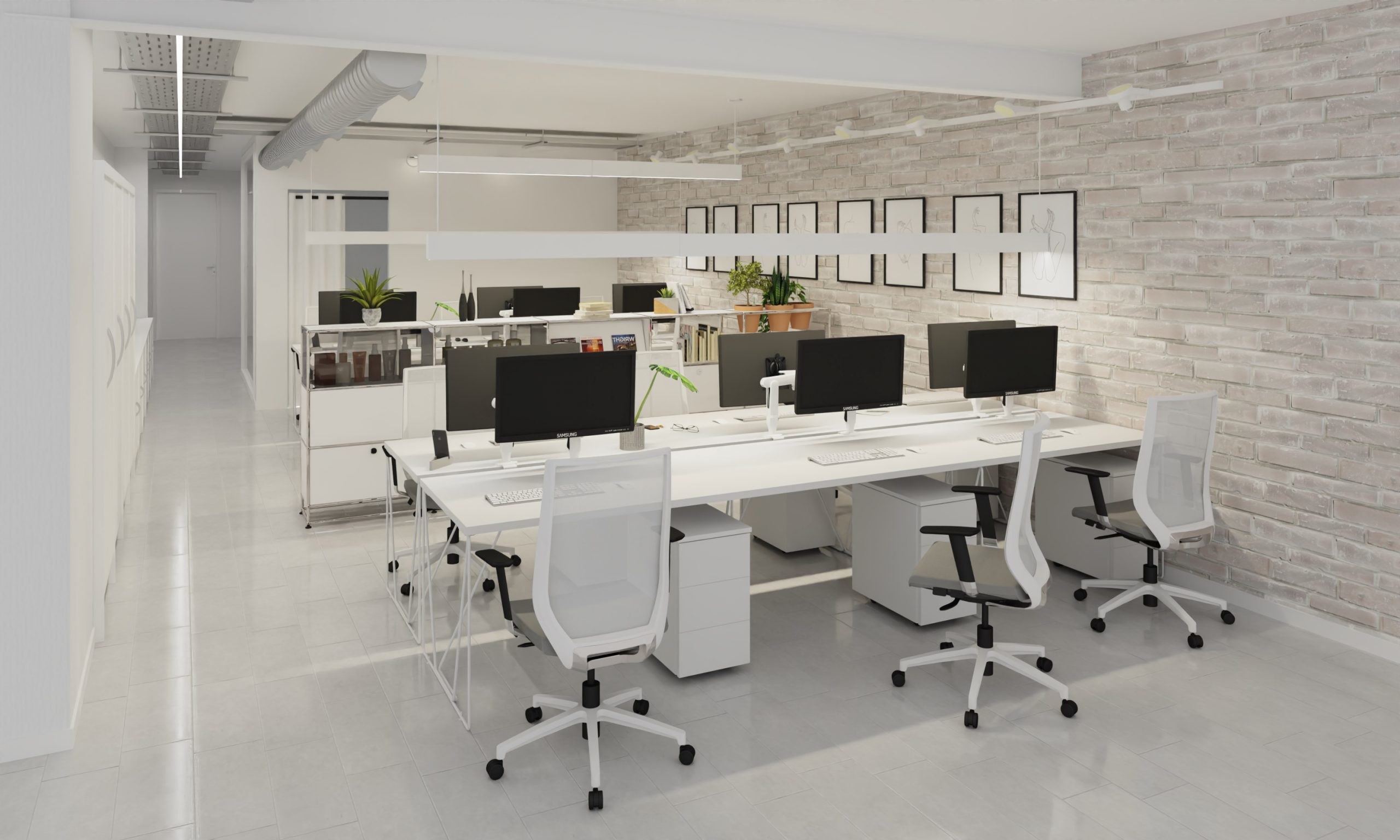 Adeyakaba recently used pCon.planner to create and render the above office space for a prominent cosmetics company in Barcelona. From the sleek and modern furnishings to the careful attention to detail, it's clear that Adeyakaba's team of talented designers has a knack for creating functional and visually appealing spaces while maximizing the power pCon can provide.
Adeyakaba used configurable data from the following suppliers to make the space planning and article list generation process super quick and efficient:
Tables: Forma 5
Seating: Forma 5
Cupboards: Forma 5
Shelves: USM
Eduardo concludes by mentioning "As an interior design and sales communication tool, pCon.planner is unparalleled in its functionality and ease of use. It's truly an 'all in one' application that helps us every step of the way, from the initial sketch to the final handover. Without a doubt, pCon.planner is the key to our successful working process."
Not yet part of the pCon community? Register your organization today to get access to exclusive pCon applications and to request configurable data to 500+ furniture manufacturers.