A new version of our 3D room planning software pCon.planner is available. Learn what's new in the latest release of pCon.planner.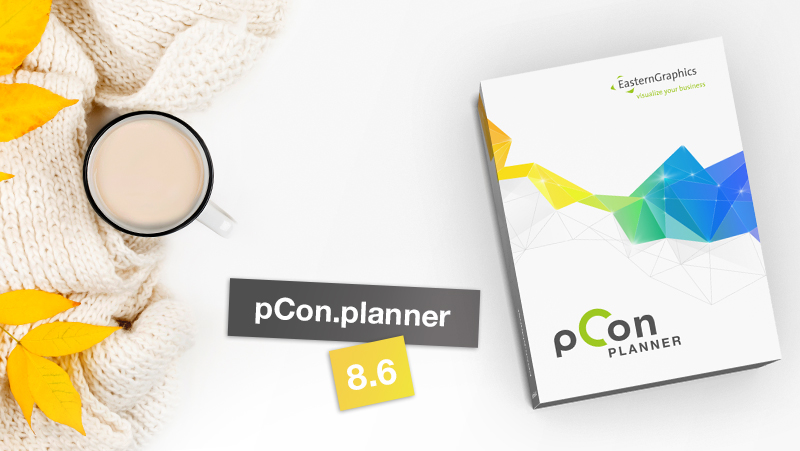 Present in AR
Use your phone to present your ideas in Augmented Reality! How, you ask? Profit from the improved sharing workflow: click on the share button, scan the QR code with your smartphone and view your ideas in your room.
Improved rendering
Create even more accurate photorealistic renders of your design due to improved denoising. It now also works in transparent image areas like windows. When using individual background images, you will notice the difference, as they will appear even more authentic and clear.
Improved 3D Warehouse integration
Using 3D models from 3D Warehouse in pCon.planner is now straight forward. Access 3D model library without having to leave pCon.planner and directly insert the symbol you like.
More options for 2D projections (PRO)
2D projections can now be generated in Wireframe, Outline, or Filled mode. Also, the arrangement of the projections generated with 2D Projection complies with the European convention.
Add links to objects in layouts (PRO)
Pictures tell a lot, but sometimes you want to give your customer the option to get more information than what is visible at first glance. This is why, from now on, you can add hyperlinks to any object on your layout! These links will become interactive elements when you export layout pages to PDF.
Find out more about new features in the Help Center.
Details about the new features will be available in the coming weeks here on the blog. Stay tuned and subscribe (in the footer) to never miss an update.

*The download button is for the free standard version of pCon.planner. If you are a pCon.planner PRO or ME user, we ask that you wait to download the newest version until you receive the dialog prompt from pCon.planner informing you of an auto-update.