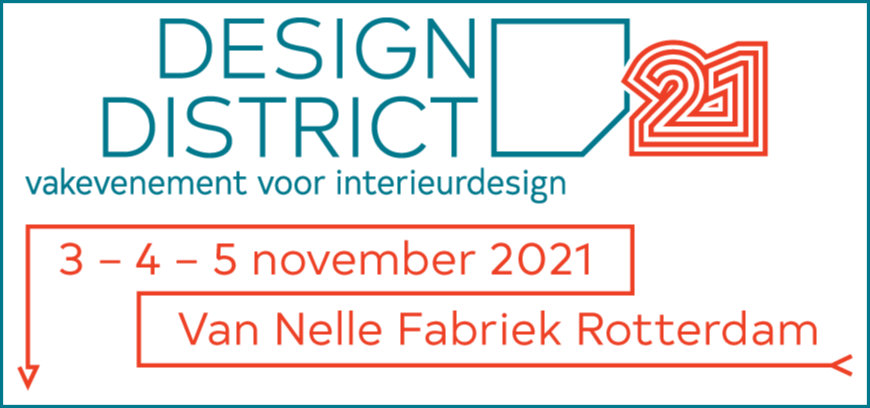 Come visit the pCon team at Design District in Rotterdam! On November 3,4 and 5, the historic Van Nelle Factory on Rotterdam will be hosting presentations from 150 interior brands, exhibitions of young designers and academics, as well talks and lectures.
Come find the pCon team on stand S25 and don't miss your chance to win a 1 year license for pCon.planner PRO.
Get your free ticket for Design District and meet the pCon team – we look forward to welcoming you.