The online quotation tool for the furniture industry will soon be available in the PRO version!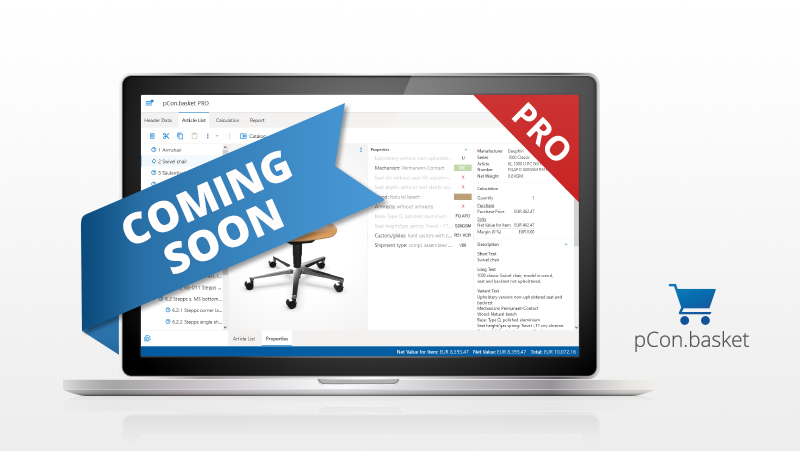 pCon.basket PRO is the online application for efficient creation of article lists and quotations, using pCon data of your suppliers.
The PRO edition comes with all the features of the pCon.basket CE, released in Summer 2020, and provides you also with:
Powerful calculation features on article and header level, for purchase and sales prices
Options to add individual articles and tailored article information
Options for efficient creation of customized offer documents and connection to your Office 365 contact database
EDI-readiness
Sounds interesting to you? Get to know more about pCon.basket on pCon-solutions.com/basket and, in the upcoming weeks, here on the blog.
Subscribe to the pCon blog (see footer) to receive email notifications when we have posted news on pCon.basket PRO, other pCon applications and the pCon Community.