As an Interior designer or expert in the furniture industry, you are familiar with the advantages of using 3d software for creating design proposals – one of them being the possibility to go directly from 2D sketch to 3D plan and photorealistic render. With the newest update of pCon.planner, OSPRay, the render engine integrated in the 3D interior design software, also received an update: It helps you create even more realistic visualizations of your projects and an optimized CPU performance.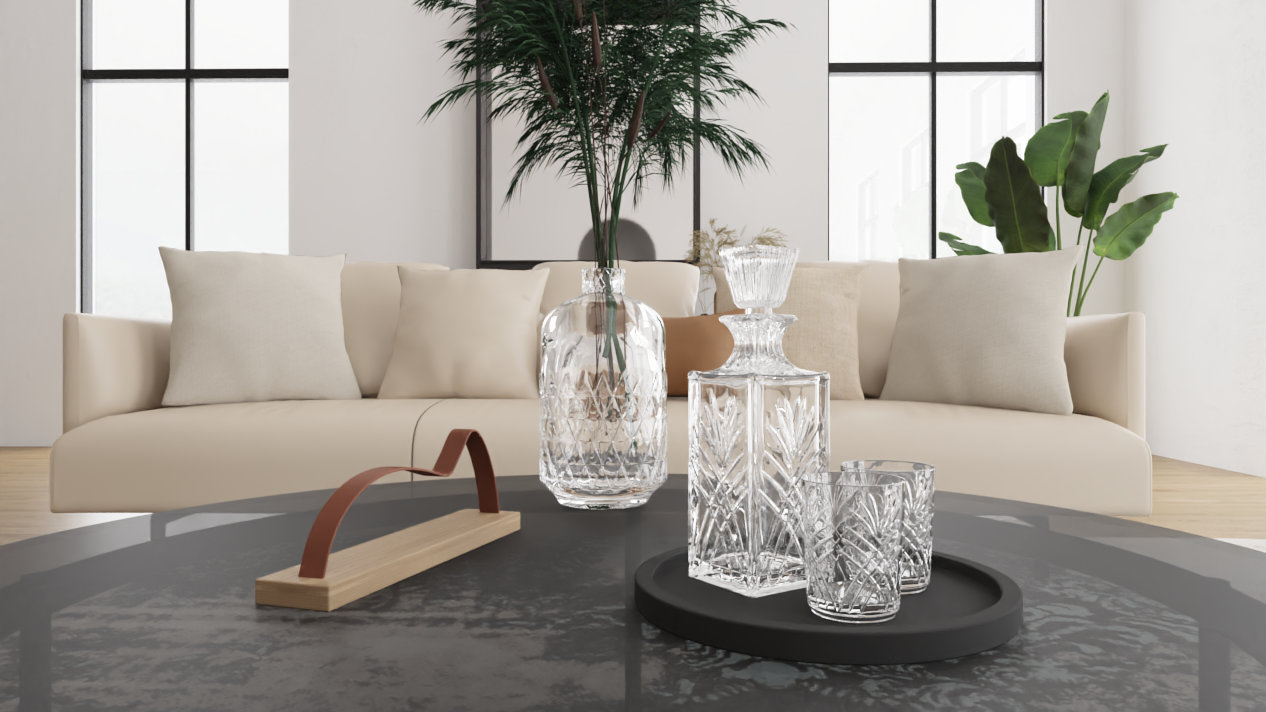 Looking sharp
The improved refraction behavior for completely transparent materials makes glass objects blend in, in a good way, the improved edge display results in finely structured surfaces being displayed with greater detail, which results in more realistic looking renders of your interior design projects – overall and down to the smallest detail.
Find out more about the new features in the Help Center.
Subscribe to the blog never miss an update – including more details about pCon.planner 8.4 features.

*The download button is for the free standard version of pCon.planner. If you are a pCon.planner PRO or ME user, we ask that you wait to download the newest version until you receive the dialog prompt from pCon.planner informing you of an auto update.