Within the context of the economic stimulus package enacted by the German government, the VAT is to be temporarily reduced. For the period from July 1, 2020 to December 31, 2020 the regular VAT rate will be reduced from 19% to 16% and the reduced VAT rate from 7% to 5%.
As a result, the VAT rate will have to be temporarily adjusted in the pCon applications. Below you can find information and at the end of the article a detailed document about what has to be considered in the respective pCon application in this matter.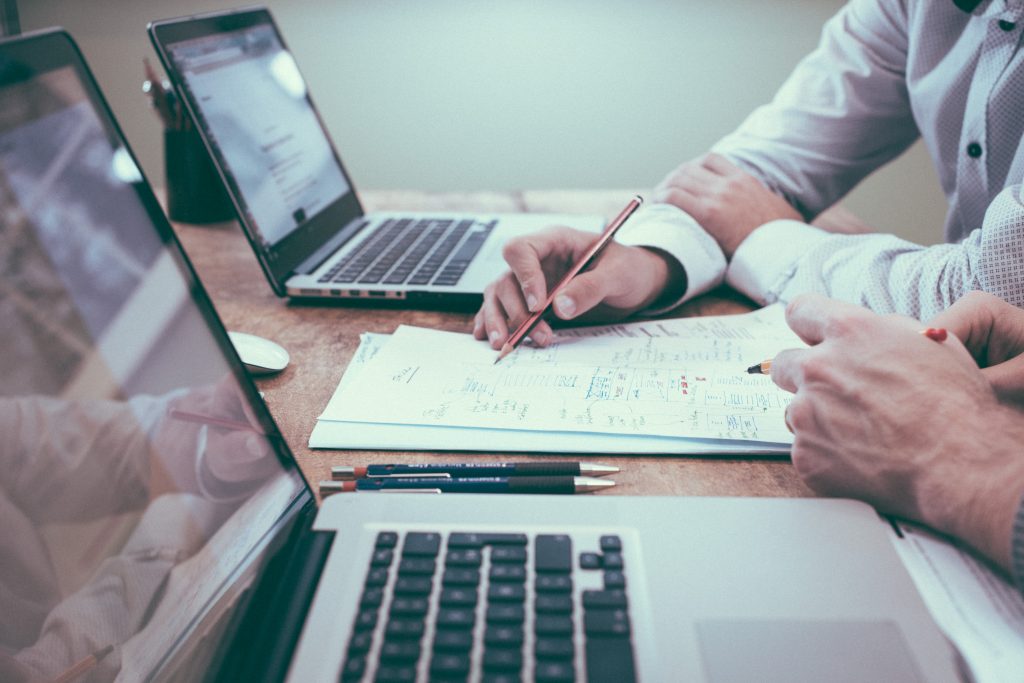 Photo by Scott Graham on Unsplash
In our pCon applications, which can also be used offline, such as the pCon.planner, pCon.basket or pCon.xCad, there are two ways to change the VAT rate:
Program specific: You can set the VAT rate for all new projects program specific. To do this, open the respective program settings.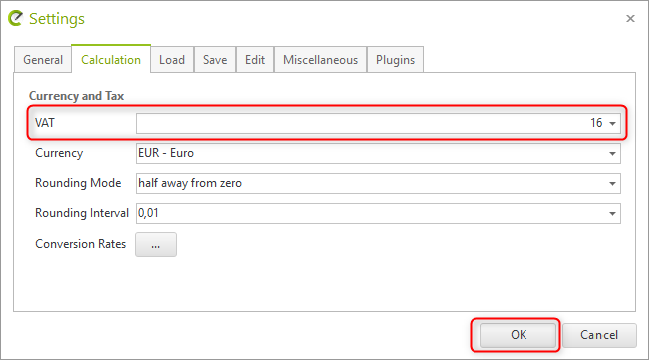 Project-specific: You can adjust the VAT rate for new or existing projects on a project-specific basis. To do so, open the respective project settings.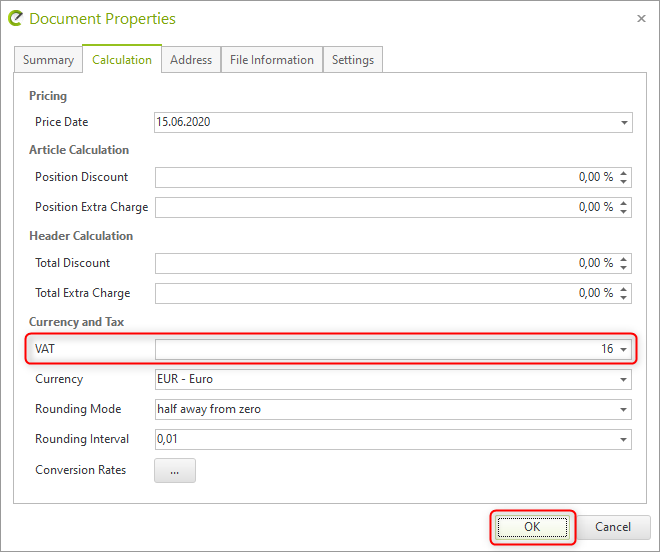 Important note for offline applications: Updating the price date has no effect on the VAT rate used. Please note that there are currently plans to increase the VAT rate in Germany back to 19% from 01.01.2021. For this reason, it will be necessary to re-adjust inventory plans that have been saved with 16% in the meantime.
In our online applications, such as the mobile app pCon.facts, the following notes should be taken into account:
New projects: In the default settings for new projects an explicit adjustment of the VAT rate is not necessary. The VAT rate used depends solely on the selection of the preset tax country and is automatically taken over by our server. You define the tax country in the settings.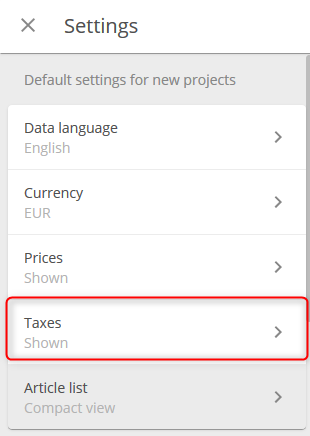 Existing projects: For existing projects you can change the tax value as well as the VAT rate at any time in the project settings under the tab "Taxes".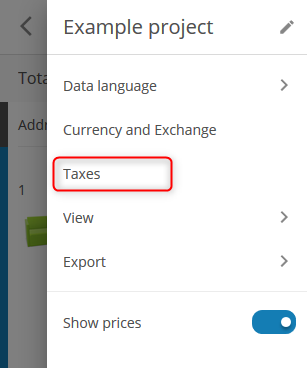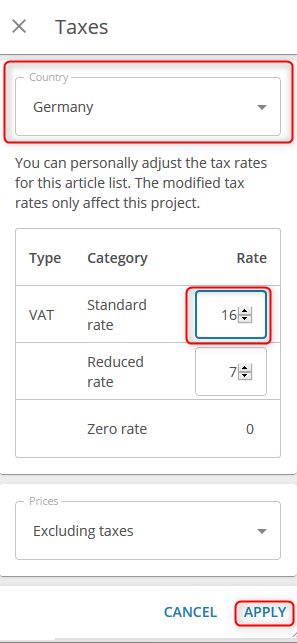 Important note regarding custom online solutions: Please note that customers with their own EAIWS server solution must make independent adjustments within their own infrastructure. If you need support for this or have further questions, please contact our support team by mail: support@easterngraphics.com
Download the detailed document on changing the VAT rate with illustrated instructions for all relevant pCon applications