Nowadays, interior designers are no longer just specialists in the field of spatial planning, but also creative minds who manage extensive project data and prepare it for customer presentations. In order not to lose the overview and to be able to quickly access the right information such as pictures, assembly instructions, brochures, delivery and contact information, the pCon.planner 8.3 offers project-specific and daily up-to-date "Product Information" directly from the manufacturer.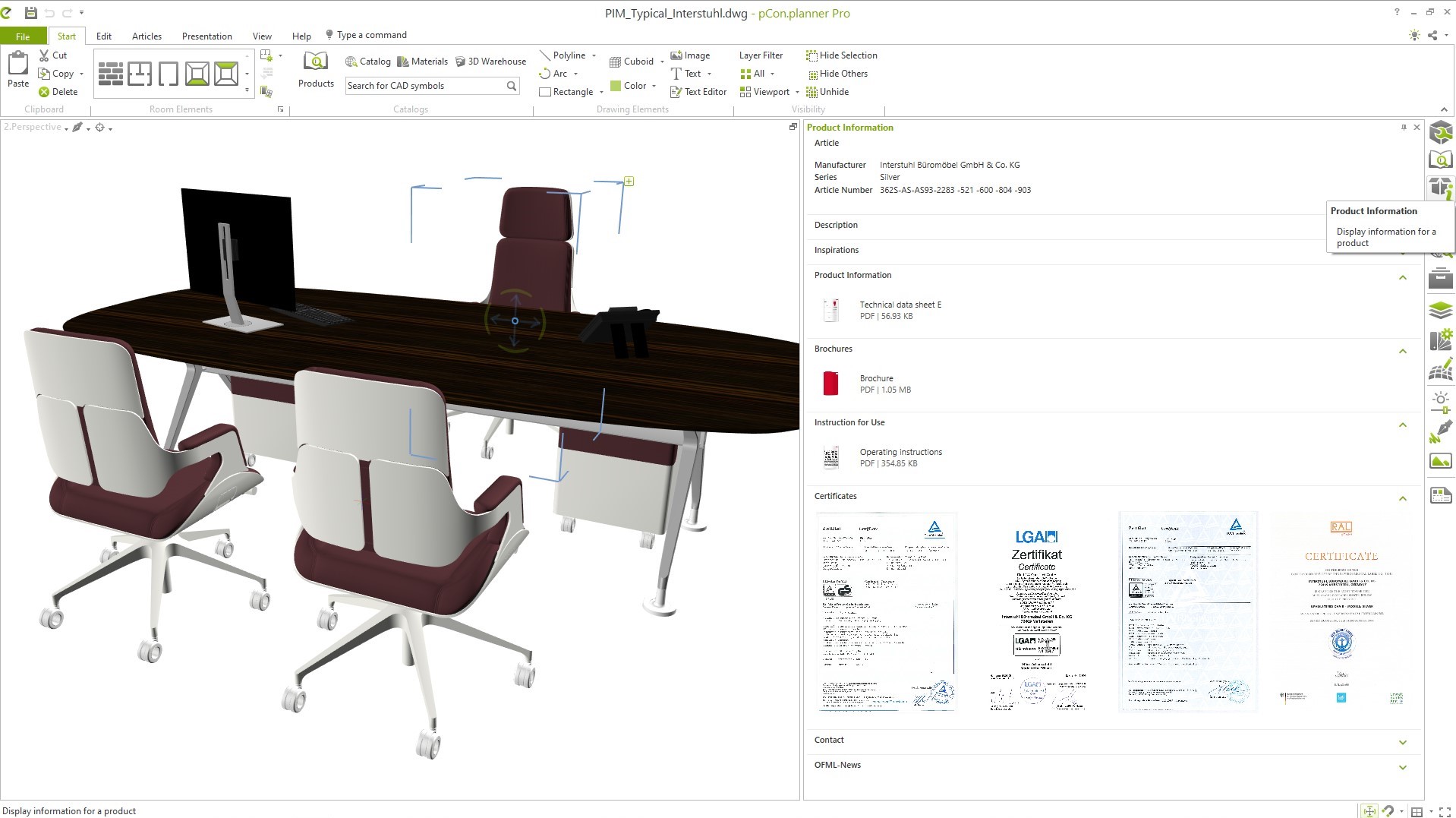 To access the additional information, select an article with commercial information in your planning. In this example we have chosen a little composition with furniture from the German manufacturer "Interstuhl". Next, navigate to the toolbar on the right hand side and click on the new icon with the corresponding name. Depending on the information provided here by the respective manufacturer, a large number of images, PDF files and other information can now be retrieved.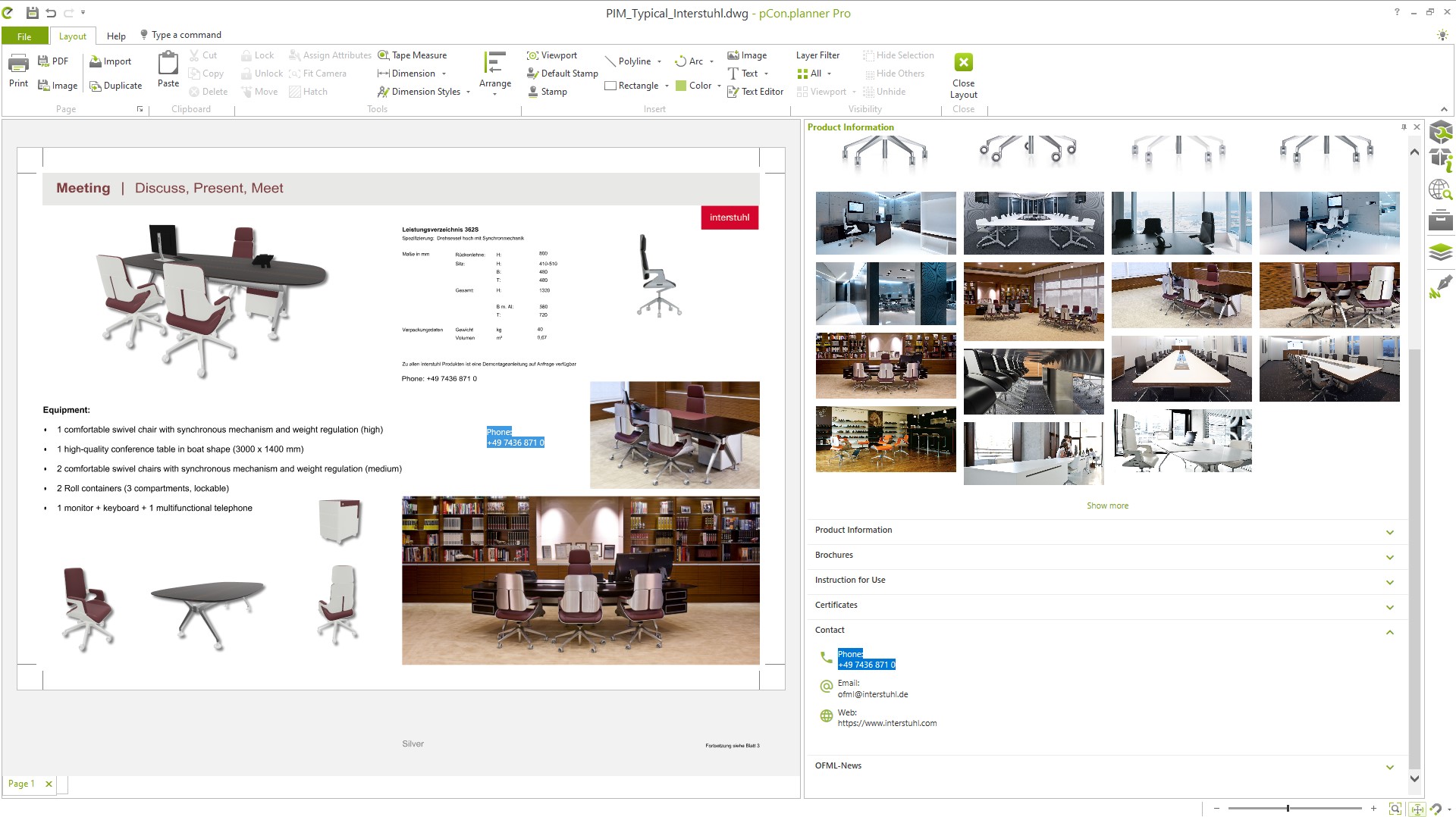 The new feature is best used in combination with the layout area in pCon.planner. By a click on the mouse, texts and images from the Product Information window can be simply positioned directly into your drawing or on your layout pages.
Access up-to-date information from the manufacturer very easy and make presentations even more informative. Experience the new functions of the 3D room planner and download pCon.planner 8.3 now!

*The download button is for the free standard version of pCon.planner. If you are a pCon.planner PRO or ME user, we ask that you wait to download the newest version until you receive the dialog prompt from pCon.planner informing you of an auto update.