The pCon.planner as a 3D application needs appropriate resources to work smoothly: it need processor power, memory and also a certain amount of graphics memory. Although you meet the recommended hardware requirements, sometimes there can be display and / or performance issues when working with the room planner. Read what you can do about it.
A dedicated graphics card is important!
Modern systems are capable to execute "simple" graphic operations with a smaller, more power-efficient chip. This leads to a significantly extended battery life, especially on mobile systems. However, to simulate complex calculations such as displaying 3D conent, materials and lighting, you need more power. Your computer usually already brings this power with a hybrid graphics system in the form of a so-called "dedicated graphics card". This is a second, more powerful graphics card that pops in whenever the chip runs out of steam.
Most display and performance problems in working with 3D modelling software are due to the wrong video card being used. However, you are able to define that the dedicated graphics card is always used when working with pCon.planner. We show you how it works:
Find out the manufacturer of the graphics card
First of all, we need to find out which manufacturer your video card has – this can be either NVidia or AMD. If you already know which manufacturer you have, you can skip this section. (This guide works for Windows 7,8 and 10.)
To determine, which built-in video card your computer has, you have to open the control panel. In the Tab "System and Security" select "System" and open the Device Manager. There you can see the entry "Display adapters" that shows which card or cards you have installed in your device. In our case, there are two: the less powerful chip from Intel and a dedicated graphics card from AMD.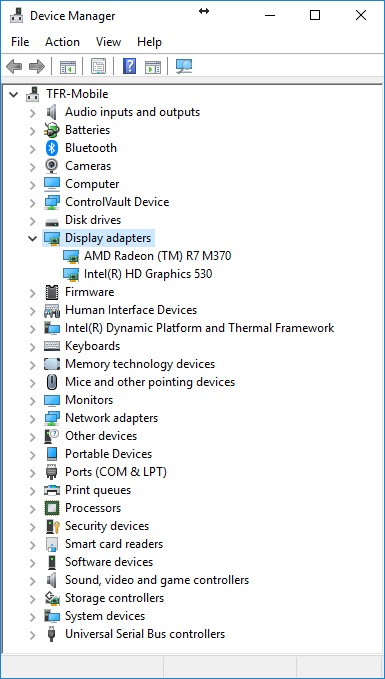 If you have an AMD graphics card…
… then change the settings in the "Radeon settings".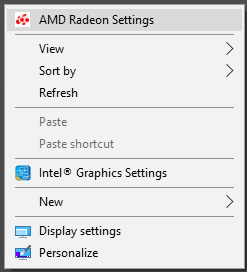 Right click on the desktop and select "AMD Radeon Settings".
In the following window click on "System" in the top right corner and select "Switchable Graphics".
Now assign pCon.planner the option "High Performance" to use the dedicated graphics card.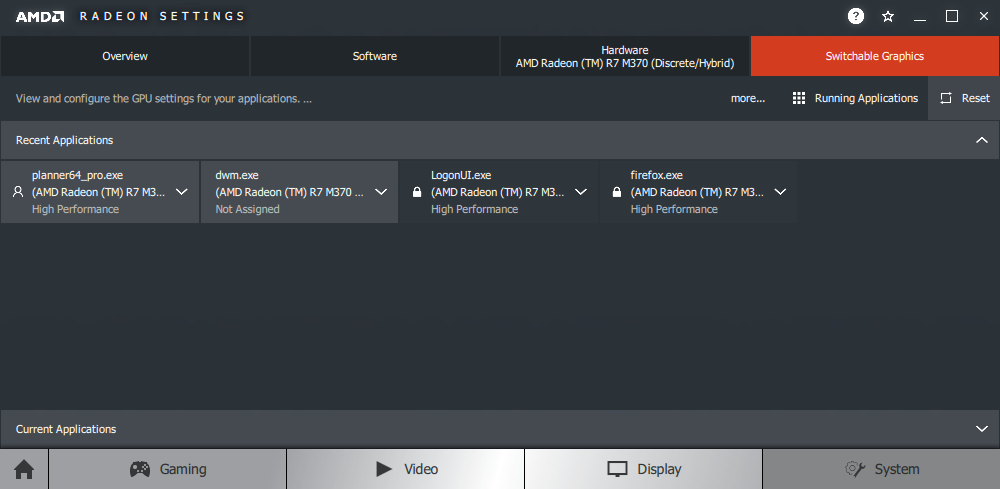 PS: If you can not find pCon.planner in the list, you can switch from "Currently running applications" in the top menu bar to "Profiled installed applications" and select pCon.planner with the "Browse" button in the installed path.
If you have a NVidia graphics card…
…then open the NVidia Control Panel.
Right-click on the desktop and open "NVidia Control Panel".
In the 3D Settings area you can manage the preferred graphics processor. You can use the high-performance processor for all programs or assign the high-performance chip to pCon.planner separately under "Program Settings".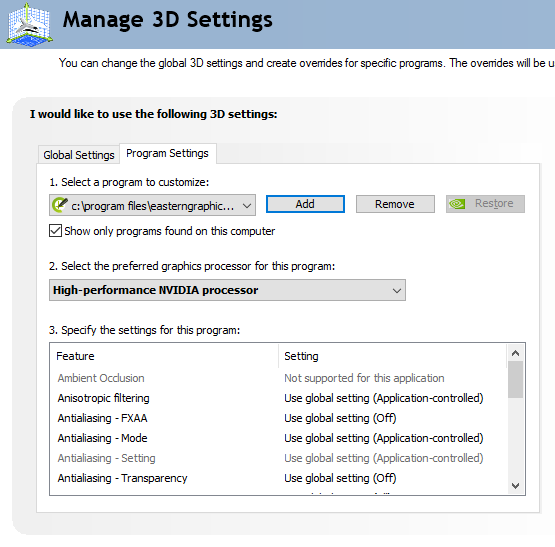 Do you have any questions? Something didn't work? Then feel free to leave a comment. We are happy to help you!