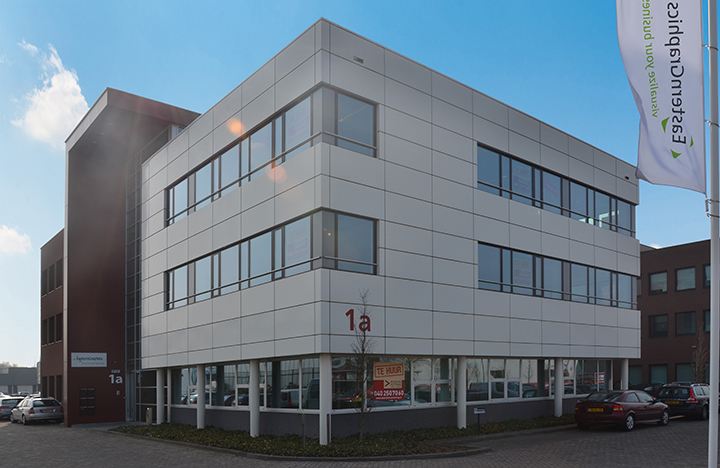 Op vrijdag 3 april gaan wij verhuizen naar ons nieuwe pand in Eindhoven, op deze dag zullen wij niet of nauwelijks bereikbaar zijn, voor calamiteiten kunt u een mail sturen naar info@easternGraphics.nl.
On Friday, April 3rd, we will move to our new office in Eindhoven, on this day we will hardly be accessible for emergencies, please send an email to info@easternGraphics.nl.
Le vendredi 3 Avril, nous déménageons dans notre nouveau bureau à Eindhoven, ce jour-là, nous serons difficilement joignable en cas d'urgence, s'il vous plaît envoyez un courriel à info@easternGraphics.nl.
Onze nieuwe contactgegevens
zijn per 7 April:
EasternGraphics BV
Meerenakkerweg 1A
5652 AR  Eindhoven
Nederland
T: +31 (0) 40 7200650
F: +31 (0) 40 7200659
Postbus 7002
5605 JA  Eindhoven
Nederland
Our new contact details
per 7th April are:
EasternGraphics BV
Meerenakkerweg 1A
5652 AR  Eindhoven
Netherlands
T: +31 (0) 40 7200650
F: +31 (0) 40 7200659
PO BOX 7002
5605 JA  Eindhoven
Netherlands
Nos nouvelles coordonnées après le 7 Avril:
EasternGraphics BV
Meerenakkerweg 1A
5652 AR  Eindhoven
Netherlands
T: +31 (0) 40 7200650
F: +31 (0) 40 7200659
PO BOX 7002
5605 JA  Eindhoven
Netherlands