At the beginning of each year, imm marks the start of the new design year. From 13 to 19 January 2020, the who's who of the interior sector will meet in Cologne to present and discover design innovations, and shape and experience trends.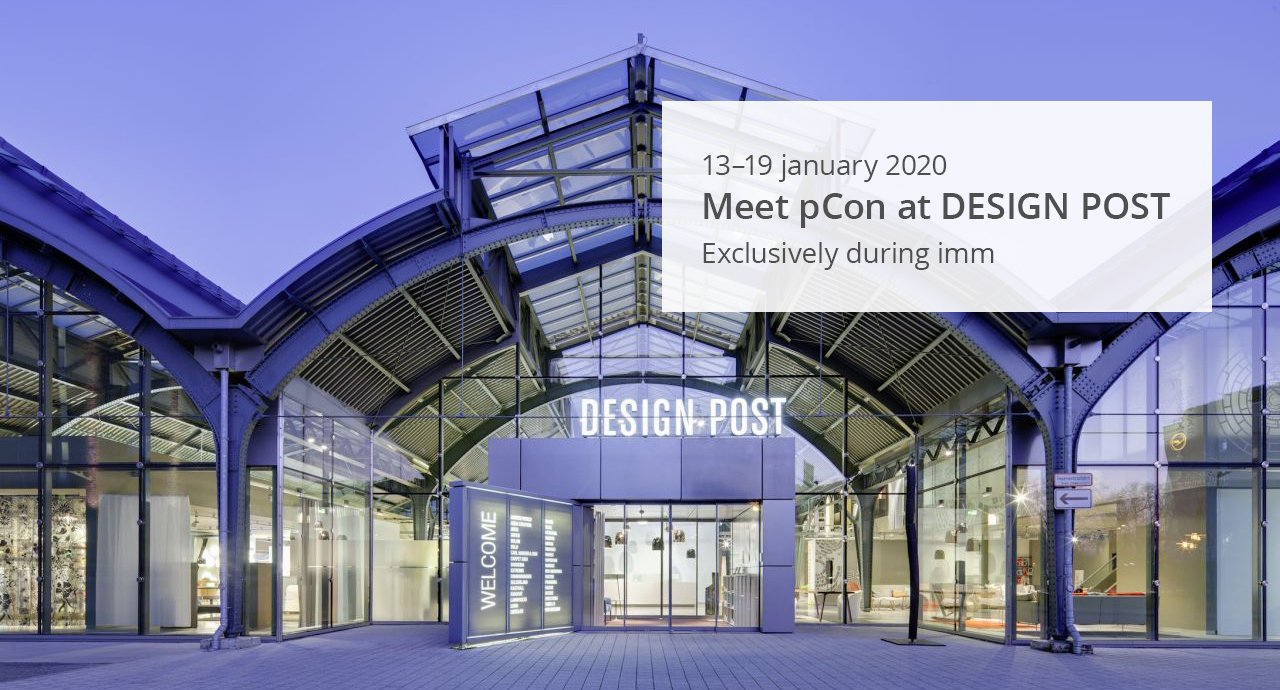 All year round, furniture collections from the upmarket sector are presented directly opposite Koelnmesse in the DESIGN POST. The 3,500 m² showroom is currently home to installations by 34 design companies from seven countries and "functions as an open network of brands and design professionals in the interior design industry". How fitting that we will be moving into a place under the monumental steel arches of the Design Post during the imm.
During the week of the international furniture trade fair, experience how Virtual Reality suddenly reveals completely new perspectives on your designs, learn how to configure and plan designer furniture in every available variant in real time in the pCon.planner, and get to know your most reliable companion in customer consultations: you smartphone equipped with pCon.facts and its AR feature.
Meet us at DESIGN POST in Cologne from 13 to 19 January 2020 and experience pCon.