The layout area in pCon.planner PRO is a powerful tool to create project presentations and true-to-scale print pages. The requirements for this component are manifold: It has to integrate smoothly into the workflow, external media as well as planning contents have to be processed and important project information has to be accommodated. Of course, the output of the pages should also be as easy as possible.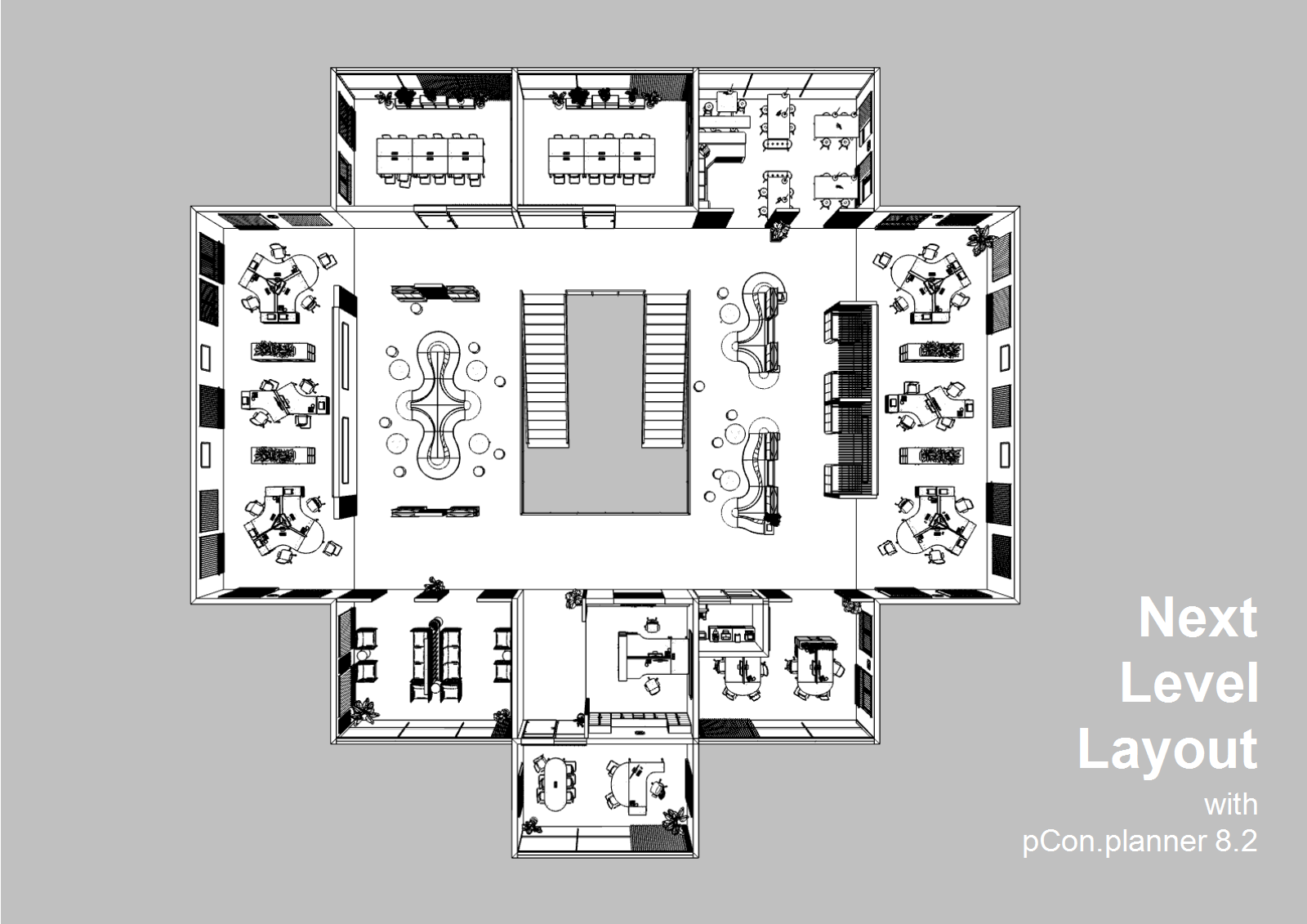 For your workflow. Individual projects require individual processes. Therefore, the various media such as stamps, logos, images, viewports or texts can now be placed even more intuitively on your layout pages. In other words, new intelligent auxiliary lines make it easier to align elements so you can keep track and work precisely. And for those who like it accurate: The size and position of all objects can now be defined with millimetre precision as they are inserted.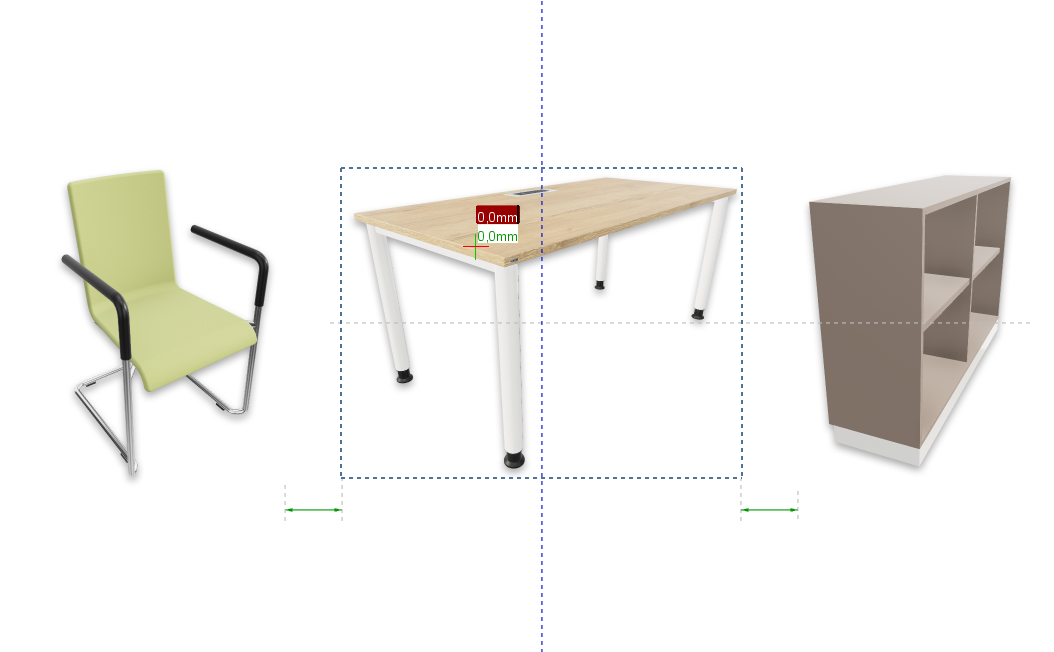 Score with details. It' s often the little things that decide whether something is visually appealing or not. This also applies to layouts. In the new version of pCon.planner, use advanced settings for drop shadows and background-transparency to make your content stand out from the crowd.
Your results will impress with quality and scalability by outputting lines, edges and text as scale-independent vectors. You can use the Wireframe or Hidden Line rendering modes as the basis for vector graphics and adjust line width, line- and area-color settings. And by the way: All the new image editing functions we reported about in this post are available in the Layout section for both images and inserted viewports!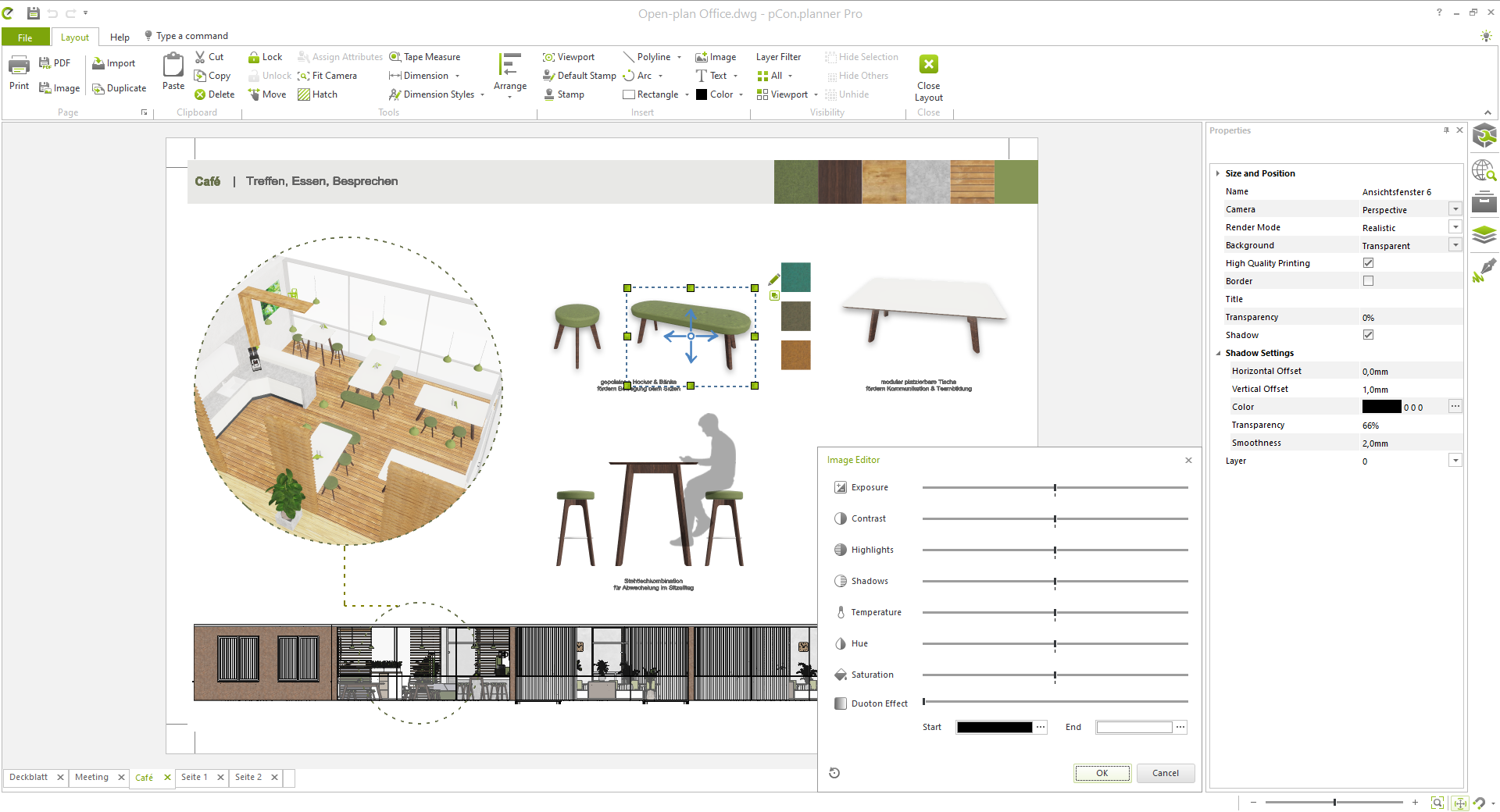 Easy to print. After you have created your layout, you want to output it. The pCon.planner now has its own PDF printer with which you can create PDF files directly from the layout area. The direct integration ensures that your ideas look exactly as you imagined them, even outside of pCon.planner.
Test the improvements of the layout module in pCon.planner PRO and update your existing system. If you want to test the PRO version without obligation, you can download a free test version here.