Creating appealing presentations is a daily business for specialist planners and interior designers. The goal is to present changes and progress in the project, to promote new ideas and to create transparency. This often raises the question of which perspective shows the right details and gives the customer the best overview.
Users of the pCon.planner appreciate the advantages and interactivity of 3D: Furniture can be configured according to individual specifications and entire rooms can be viewed from every imaginable angle. When it comes to selecting a presentation tool with which various media and additional information can be combined, Microsoft PowerPoint has proven its worth.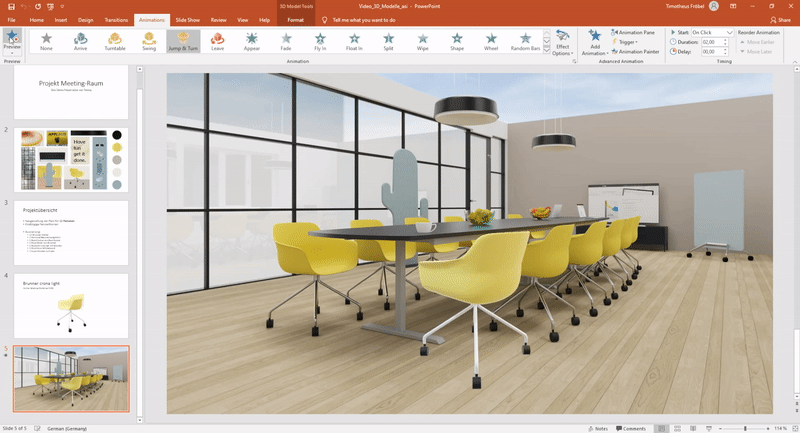 A bridge can now be built between these two worlds: Microsoft's latest Office solutions (Office 365 or Office 2019) allow users to insert 3D models into PowerPoint. With pCon.planner 8.2, specialist planners and interior designers are able to use this function and integrate individual models or even entire room plans into their PowerPoint presentations using copy&paste.
You can rotate the model 360°, tilt it up and down and seamlessly combine it with other content such as text, photos or sketches to interactively focus on the right details. With 3D models in your presentations, you no longer have to prepare every view, but focus on the essentials: convincingly marketing the project. Should there still be any unanswered questions, you will always be able to switch to a different perspective.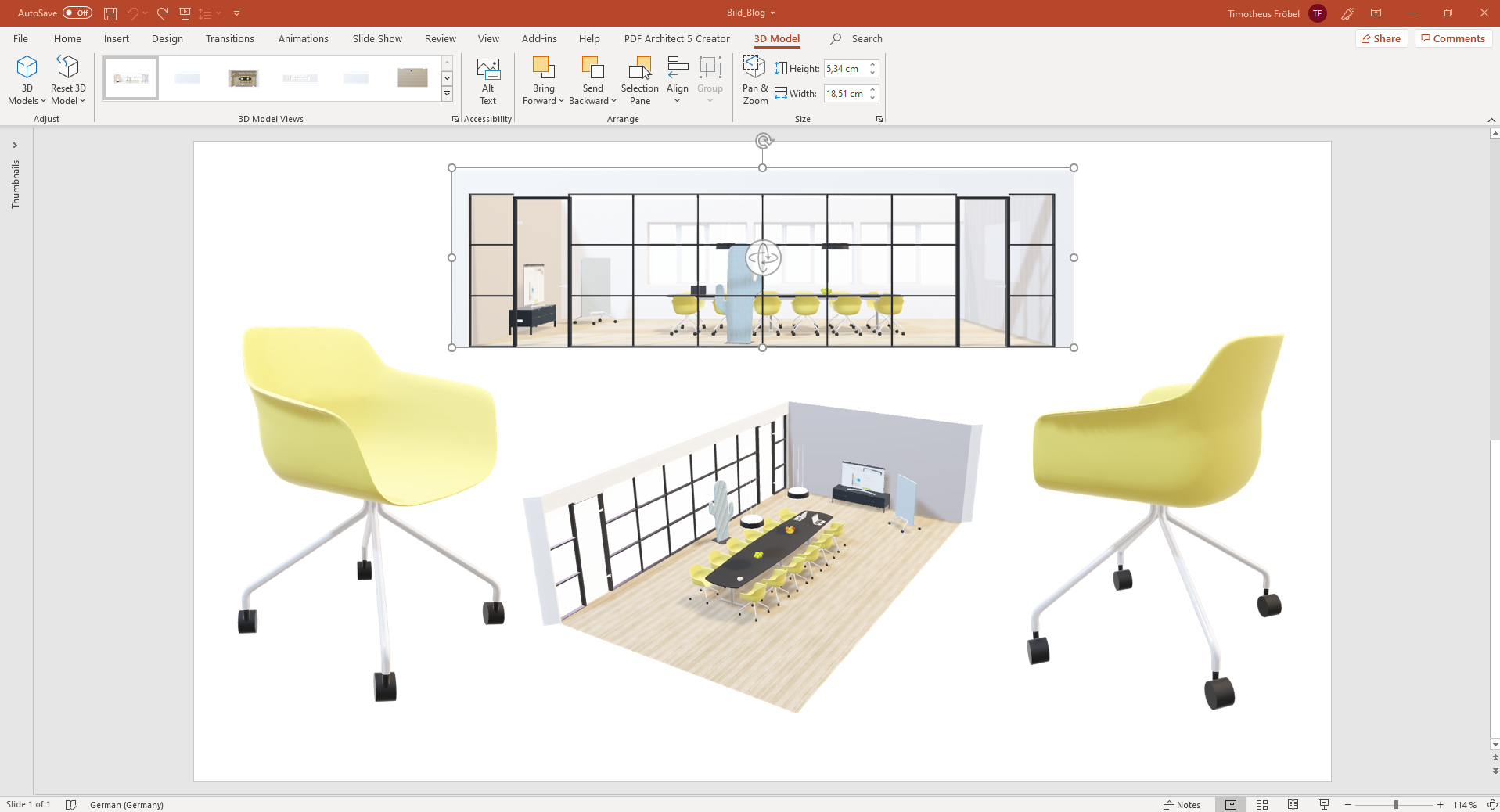 Note: You need Microsoft Office 365 or Office 2019 to insert and use 3D models in your presentations. Previous versions do not support this feature.
Here's how it works: Plan the configuration you want to present with pCon.planner as usual. Then select the individual model or the entire planning, navigate to the clipboard and select "3D Model Microsoft". Open your presentation and add interactive content to your slides using Copy&Paste. By the way: This function is available in the free and the PRO version of pCon.planner 8.2. Curious? Then try it out for yourself!

*The download button is for the free standard version of pCon.planner. If you are a pCon.planner PRO or ME user, we ask that you wait to download the newest version until you receive the dialog prompt from pCon.planner informing you of an auto update.