The pCon.planner is predestined for this task. One of its strengths is importing floor plans, drawing walls, doors and windows and thus transforming a two-dimensional top view into a three-dimensional project.
For this purpose pCon.planner offers the "Enhanced Element Placement", with which dimensions for all possible room and wall objects can be taken dynamically from the floor plan. Once learned, this technique saves an enormous amount of time when tracing architect floor plans.
To work with this technique, navigate to the Room Elements and activate "Enhanced Element Placement" at the bottom.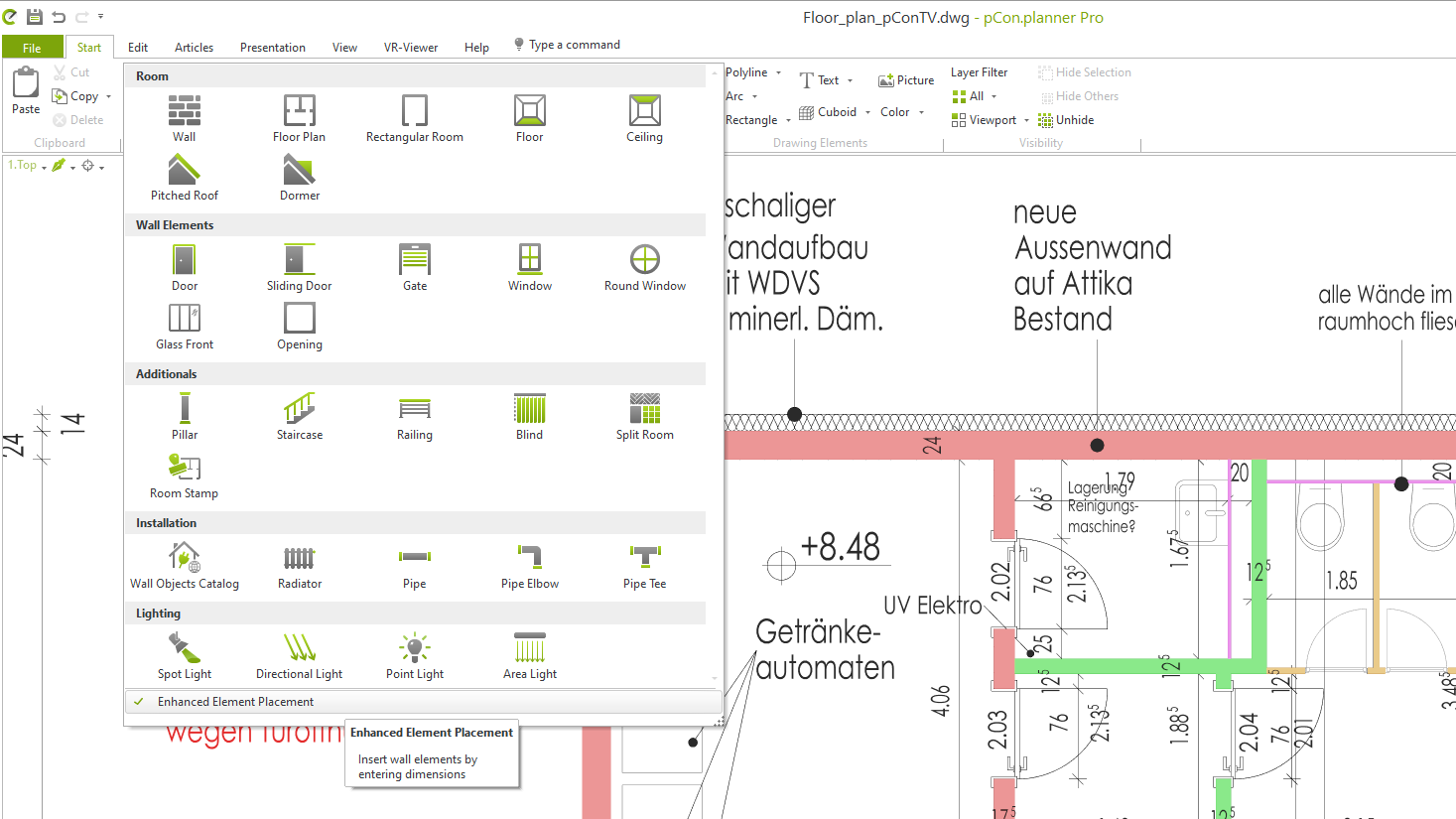 After that you can start planning right away. Select a "Wall" from the Room Elements and look for a point where you want to start drawing on your floor plan. Once found, just press "T". This will visualize a small Tape Measure next to your mouse cursor. With that you can measure the thickness of the wall right at the floor plan. Just go from one side of the wall to the other and immediately the measurement for the current wall thickness is adopted.
If the starting point of your wall is on the wrong side, you can switch the wall orientation by clicking "STRG".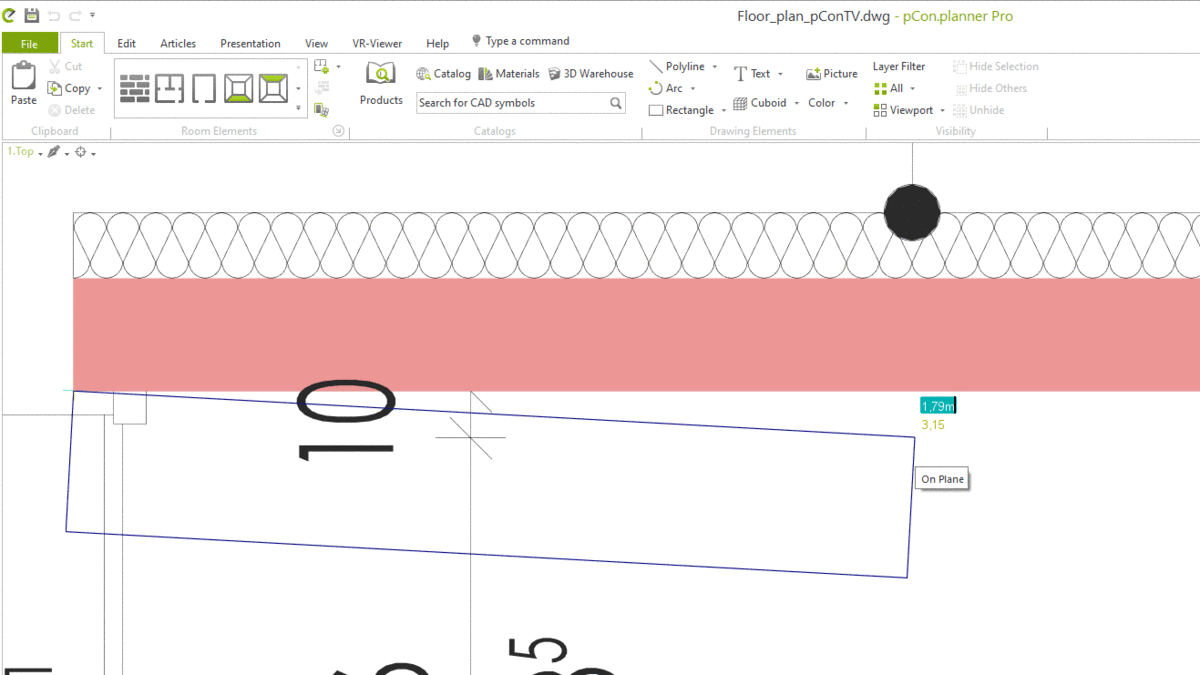 If you come to a wall with a different thickness than the current one, you can just press "T" again and measure the new thickness without ending the drawing process. If you want to end it, press "ESC".
With the same procedure you can grab windows and doors. Simply measure the length and set the opening direction and you have placed a window or door. It's that easy with the Enhanced Element Placement!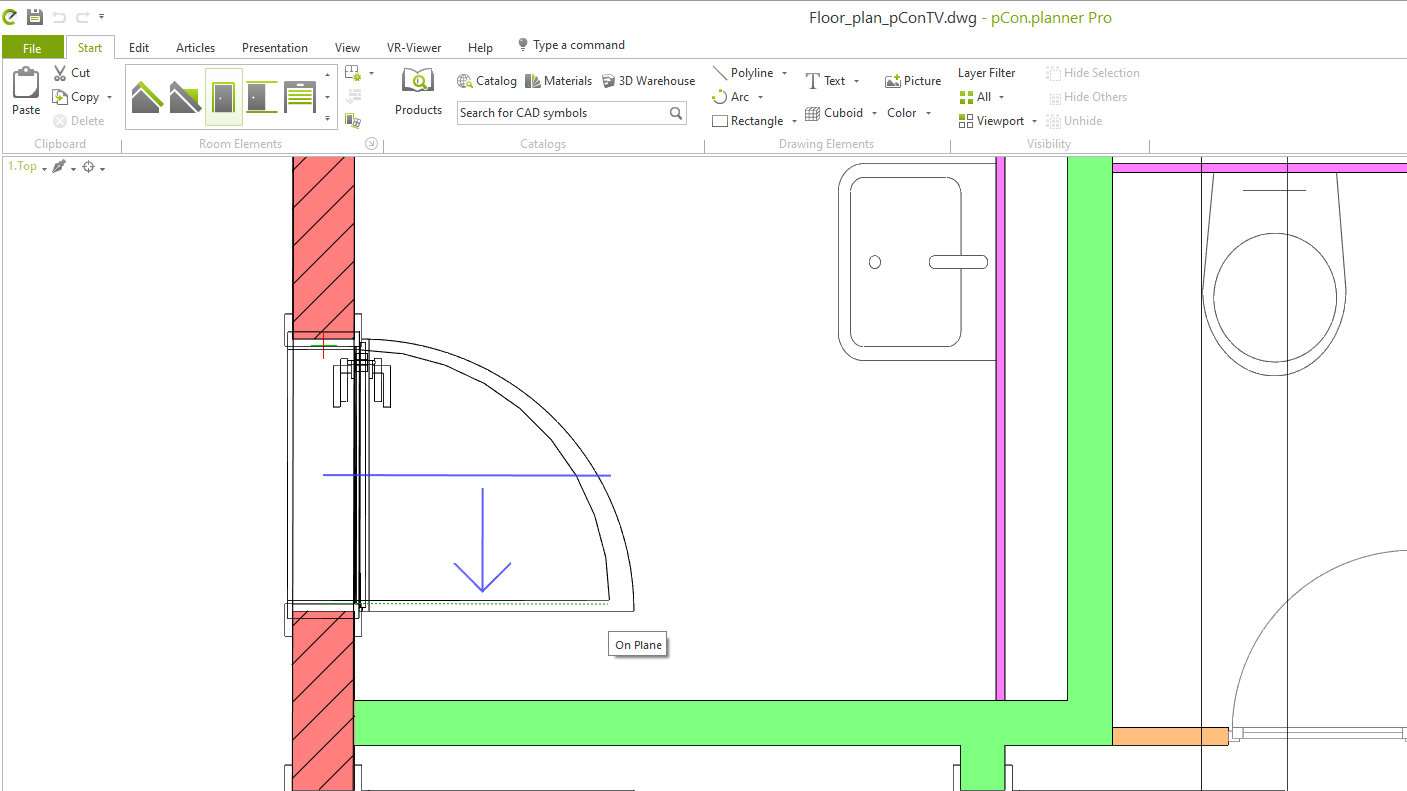 If you have further questions regarding pCon.planner or drawing floor plans you are welcome to leave a comment. If you want to download pCon.planner, you can click here:

*The download button is for the free standard version of pCon.planner.