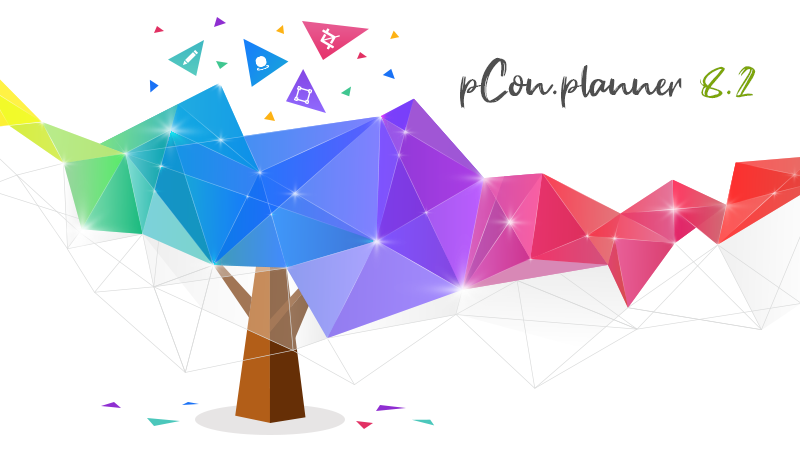 We have great news: a new version of pCon.planner is available! Below we've highlighted just a few of the many great features you'll find in pCon.planner 8.2:
New dialog for vector graphics
Thanks to their quality and scalability, vector graphics are a highlight. With the new dialog Vector Graphic, you can export views of your plan directly as PDF, SVG, DWG/DXF or EMF.
Edit images in the Planning & Layout Area
Show off your sales content to its best advantage! Clicking on an image in the planning or Layout Area opens up new editing functions: Adjust saturation, contrast, transparency and much more using intuitive sliders.
3D models for MS Office 2019
Create impressive presentations faster. The new pCon.planner interacts better than ever with modern Office solutions. Copy 3D objects to the Enhanced Clipboard and paste them directly into PowerPoint.
Additionally, users of pCon.planner PRO can look forward to far-reaching improvements in the layout area:
Direct PDF export
You can now export PDF files directly from pCon.planner's Layout Area. An external PDF printer is no longer necessary. It is also possible to export multi-page PDFs.
Convenient placement of viewports
Arrange viewports and objects in the Layout Area with more precision and less effort. Snapping and snap lines help you to exactly define distances and accurately align viewports and other elements within a Layout page.
That wasn't all. More details about the new features can be found in our Online Help. Take a look, it's worth it!

*The download button is for the free standard version of pCon.planner. If you are a pCon.planner PRO or ME user, we ask that you wait to download the newest version until you receive the dialog prompt from pCon.planner informing you of an auto update.