The Catering industry has been booming for years and every year new kitchens are created in restaurants, canteens and social areas. As in private households, every commercially used kitchen requires detailed planning and conception. It is important to take the specific conditions into account in every new construction or conversion project.
Every kitchen is individual as standard. This fact alone reveals that there is always a cost factor involved. The individual requirements for the required appliances and their properties are also immense and therefore cost-intensive. The proverb "Trial and Error" does not apply here, because mistakes quickly become noticeable in the budget. A well thought-out, functionally coherent kitchen planning right from the start is therefore all the more important.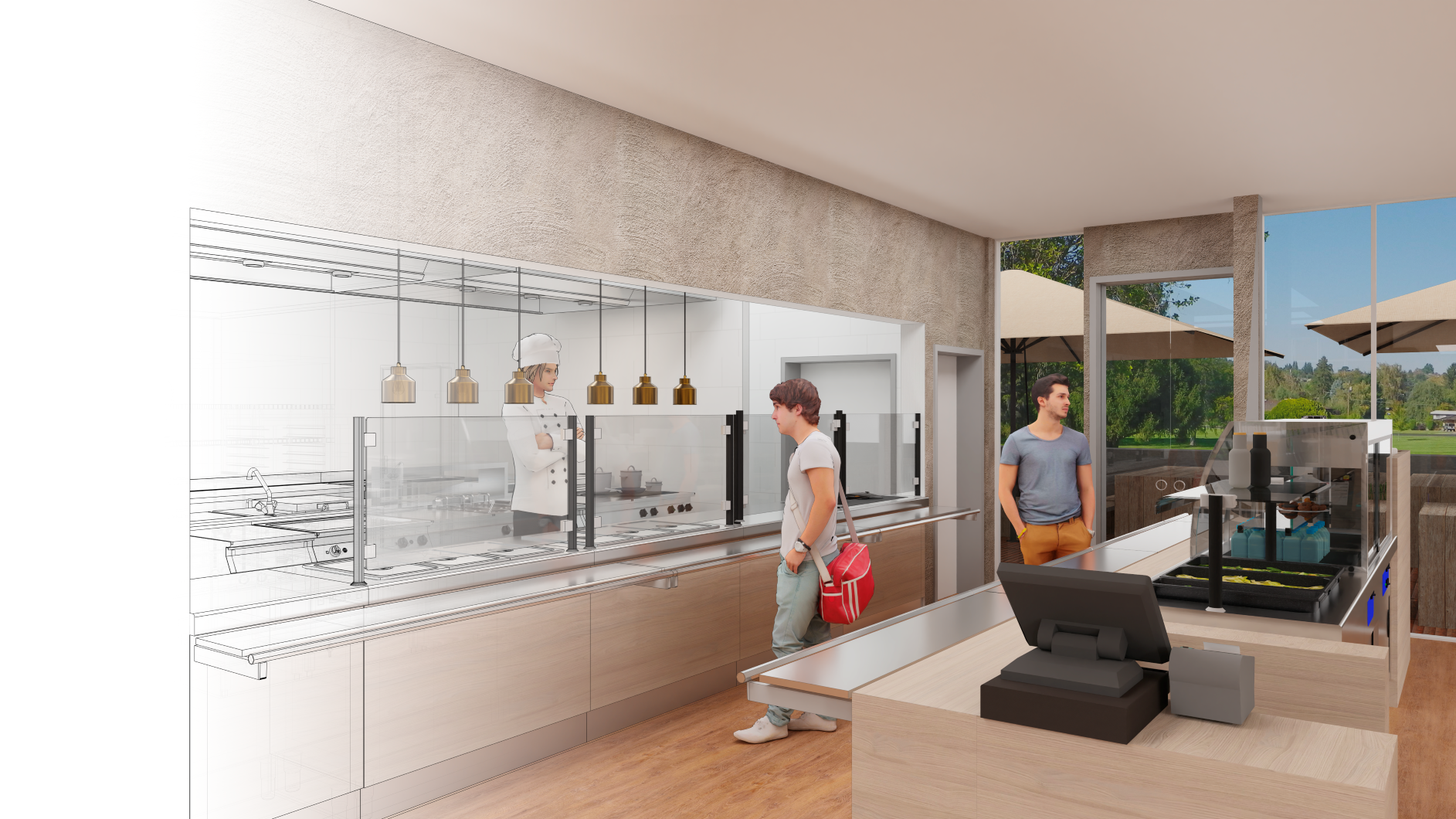 The competition doesn't sleep. The contract catering company BONVITA 360° HOSPITALITY GmbH, based in Baden-Baden (Germany), is planning its own kitchens as well as third-party orders for other companies focusing on communal catering in addition to its main business in the catering market. Niklas Wille, who works for BONVITA as a specialist planner for commercial kitchen technology and in sales, plans his projects only to a limited extent with the conventional kitchen planning program; for visualization and presentation he exclusively uses the pCon.planner.
He simulates processes, traffic routes, equipment arrangements and much more in three-dimensional rooms until they are perfect for him and the client. Materials and decors are tried out and redesigned in real time during the customer meeting. Significantly higher completion rates and larger orders are the result of his digital conversion. He says:
"The planning and trade industry for canteen kitchens must rethink! Our competition, especially from neighbouring EU countries, does not sleep, and other industries such as the office furniture market have long since arrived in the world of attractive 3D presentation."
Efficient planning, authentic advice. Whether restaurant kitchen, special solutions for communal catering or catering concepts – with the pCon.planner specialist planners accompany the entire process of canteen kitchen planning. Fast, dimensionally accurate floor plan processing, playful ease in placing furnishings coupled with interactive visualisation options pick up the customer at any time. The icing on the cake: In projects of this size and complexity, a virtual reality presentation creates a very special experience between the flow of information and the involvement of the customer.
"2D creates no emotions and leaves the customer in the dark when it comes to getting a sense of space for the project and the associated investments. By visualizing and involving the customer in the planning process, you create transparency and trust in the service you provide." This is how Niklas Wille sees the digital future of his industry.
You don't just want to read, but see how pCon solutions can be used in the area of canteen kitchens and how consulting competence can be sustainably increased? Contact us to arrange a non-binding presentation appointment!