The pCon.planner as desktop application is best suited for detailed planning. But how about presenting the planning solution in a charming way with a mobile app that invites you to touch it?
With the bridge from desk to pocket, complex product knowledge can be combined with the right degree of attention to detail and a playful way of getting-to-know the products.
Today we want to show you how data can be transferred from the pCon.planner to the pCon.box – and thus directly to the point of sale – using the PEC exchange format.
After you have planned your ideas in pCon.planner, go to "File", "Export" and select "pCon". In the next dialogue you can choose from various files, we need the "pCon exchange Container" – or short: PEC.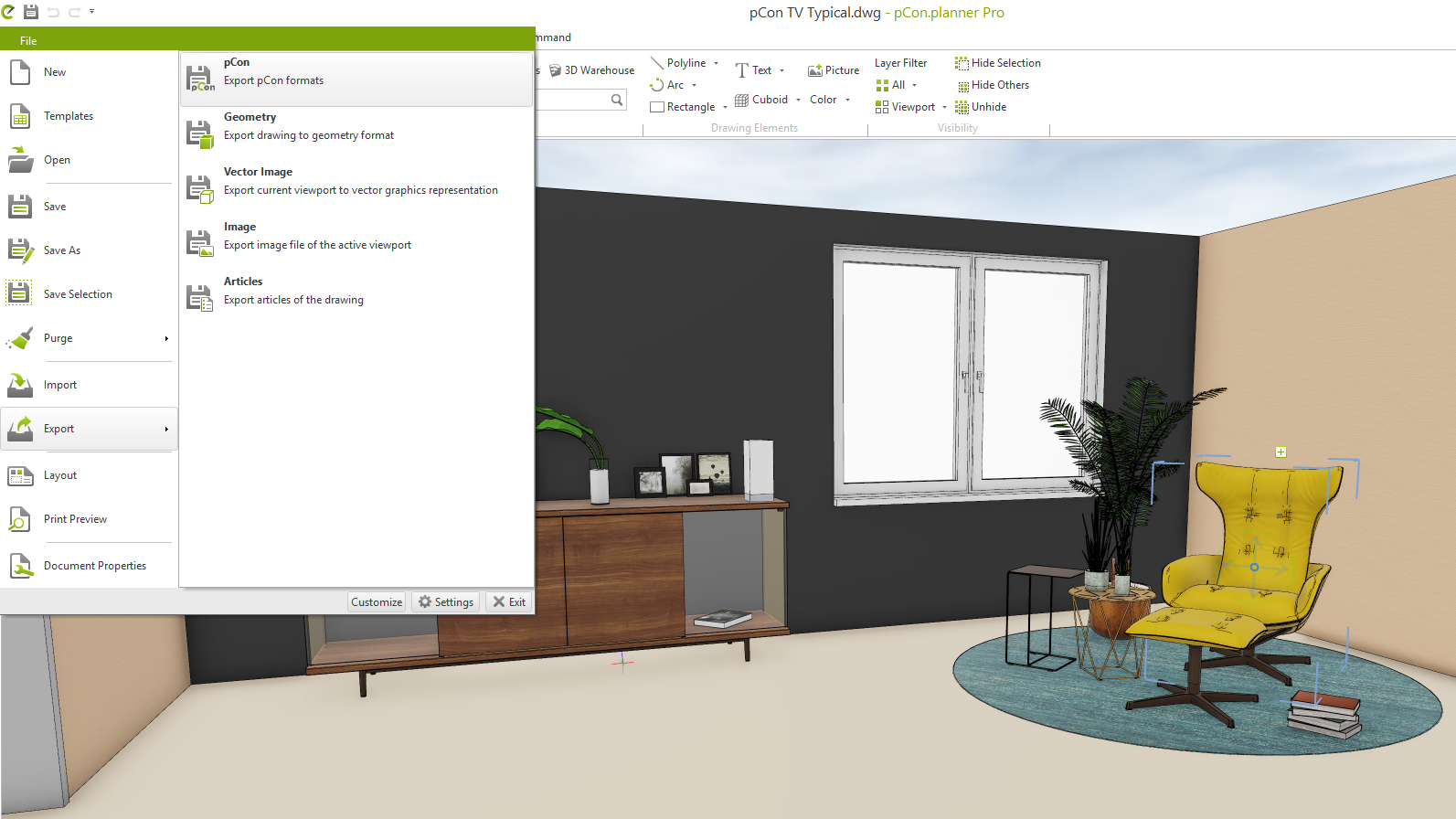 Sometimes you want to present a whole planning and sometimes you want to talk about special areas of your idea. You can choose to select only a selection of objects or even the whole plan – it's up to you.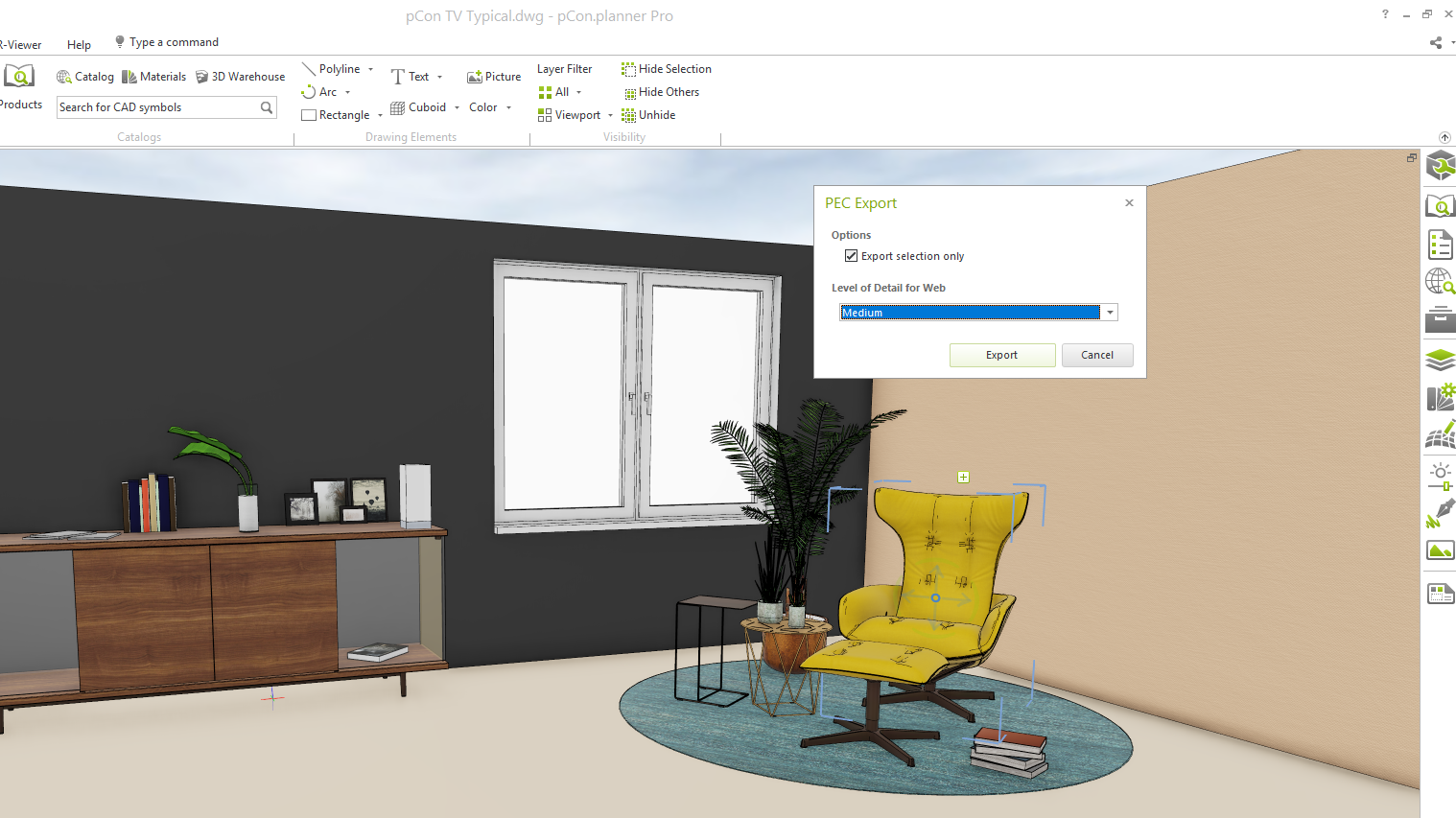 To use your exported PEC file on your mobile device, you can upload to a cloud storage like Dropbox or OneDrive or send it via Mail to your customer or partner. Start the pCon.box and navigate to "Import" and search for the file on your device.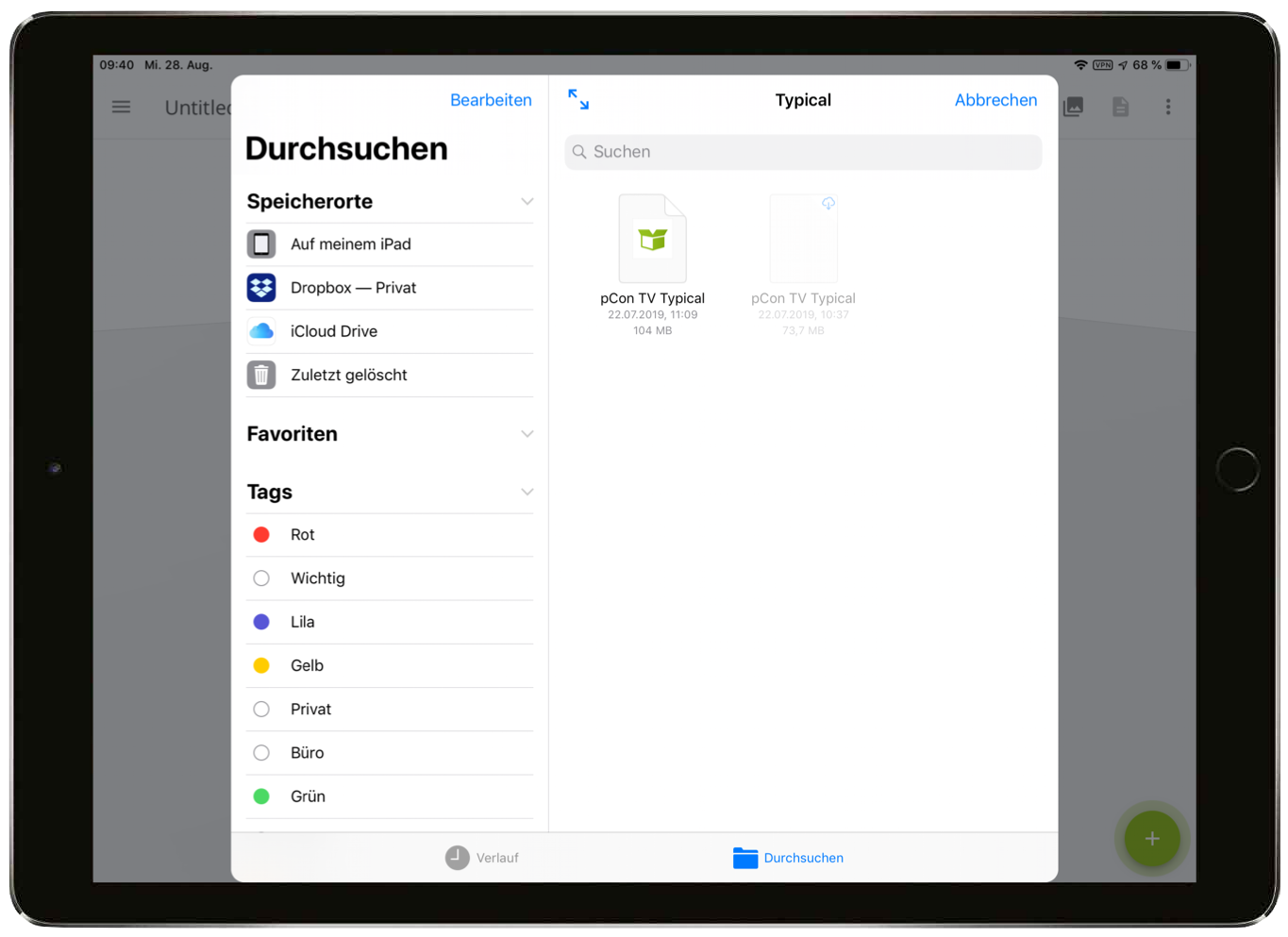 After you have imported the PEC file into your working area, you can move, rotate and select all objects like you could in pCon.planner. But we have one more thing: You can also configure your OFML-data to meet the needs of your customer.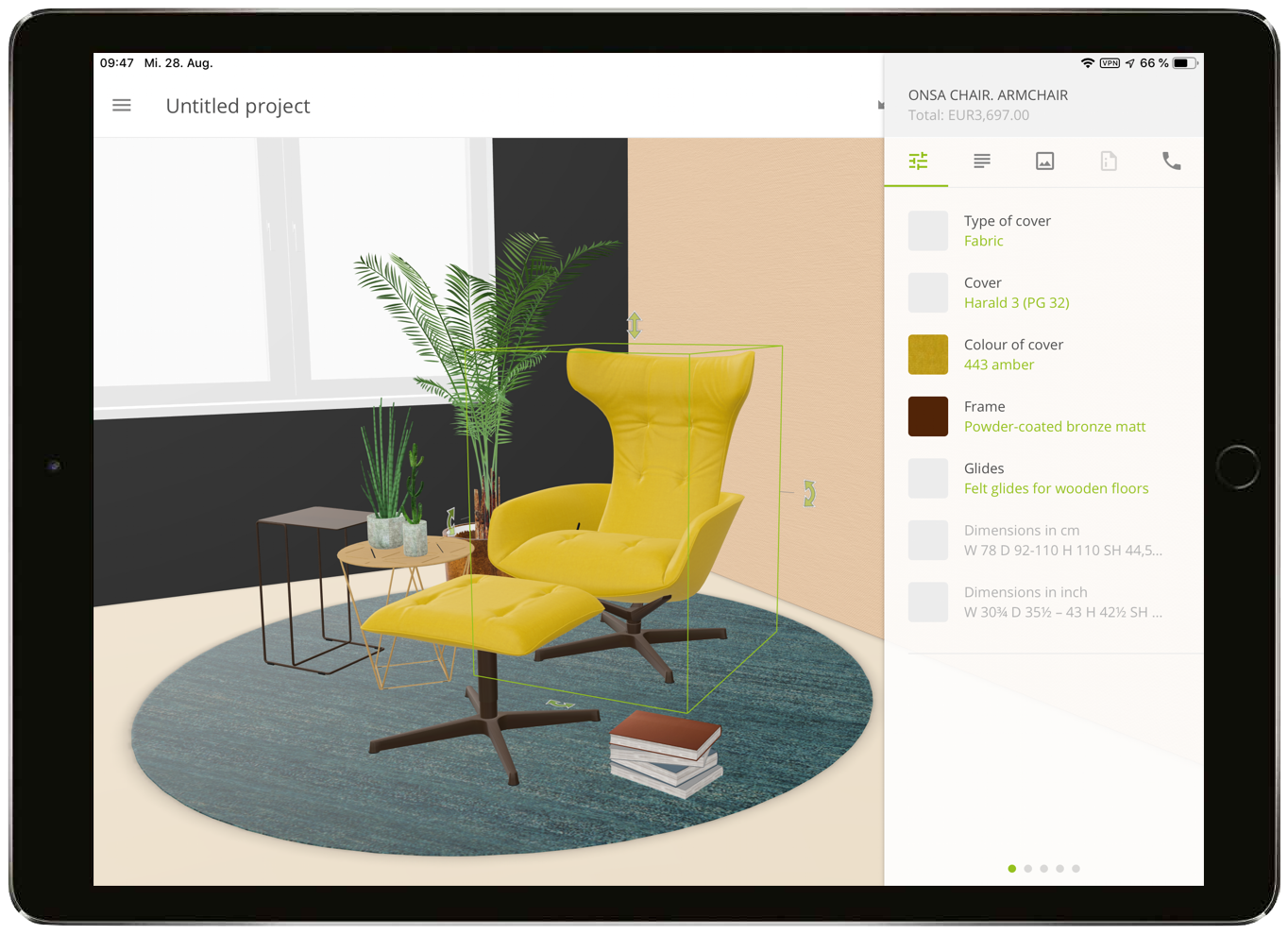 Now you are ready to try it yourself. Just download pCon.planner and pCon.box and get creative on the go!