Everything for a better workplace. This credo of Swedish AJ Produkter AB has grown out of 40 years of experience in the interior business. And is manifested today through a broad portfolio which contains furniture and accessories for offices, schools as well as warehouses and industry facilities.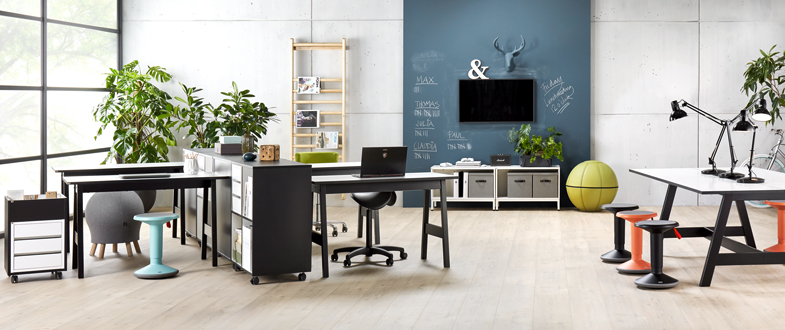 Picture: AJ Produkter
You can now download 3D models of selected conference tables, desks and storage solutions of AJ Produkter on pCon.catalog.