Traditionally a professional software is equipped with many useful functions – some of them are used more often and some of them haven't been discovered even after years. For all those who value optimizing their workflow with pCon.planner at work, we have a hot tip today: individual toolbars!
By creating your own toolbars, you can quick access frequently used functions, sort them and adapt the whole software to your individual work requirements. And the icing on the cake: When you switch to another computer, you can export your own toolbars and load them again. It's very easy to create a toolbar: Just go to the "File"-Tab and choose "Customize".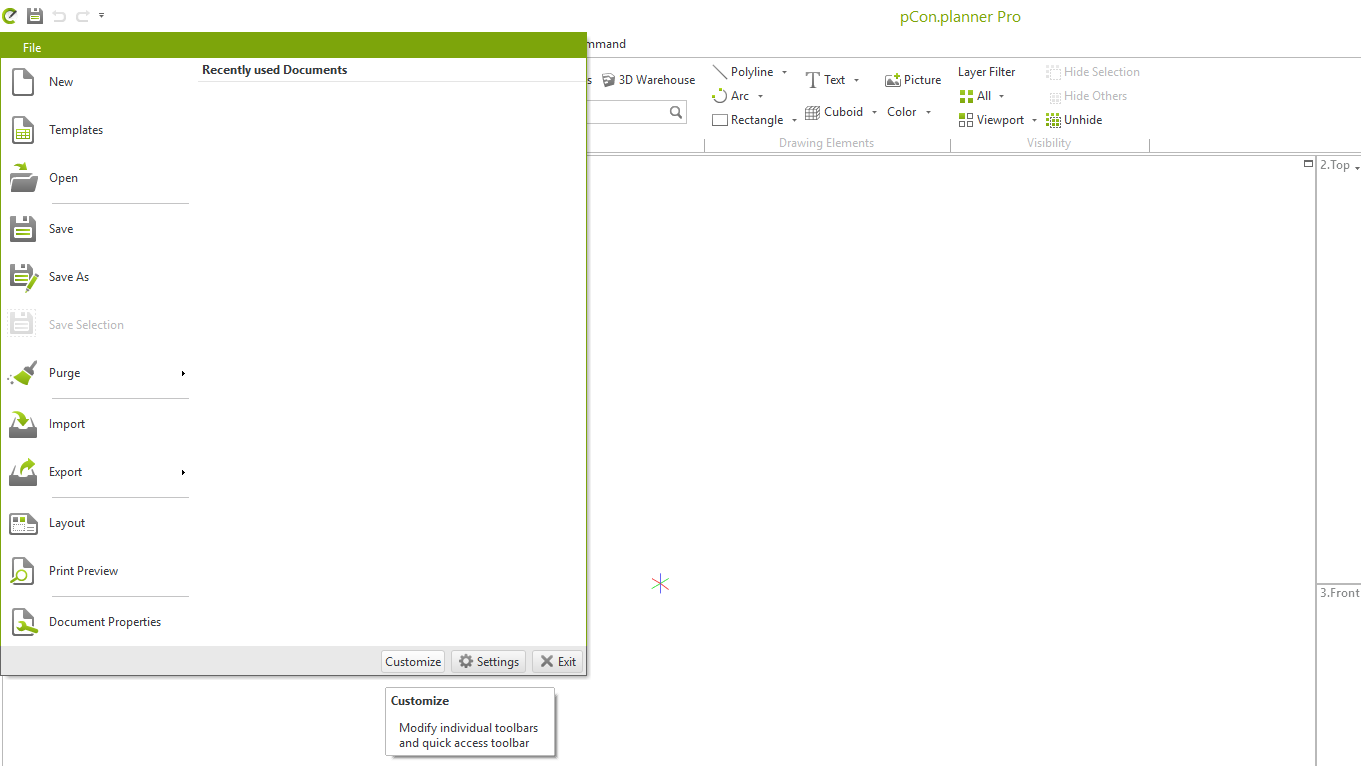 In the following window you can create new toolbars, rename existing ones or even export and import previously created ones from another computer. Psst: You can ask your colleague, if he or she likes to share his toolbars with you!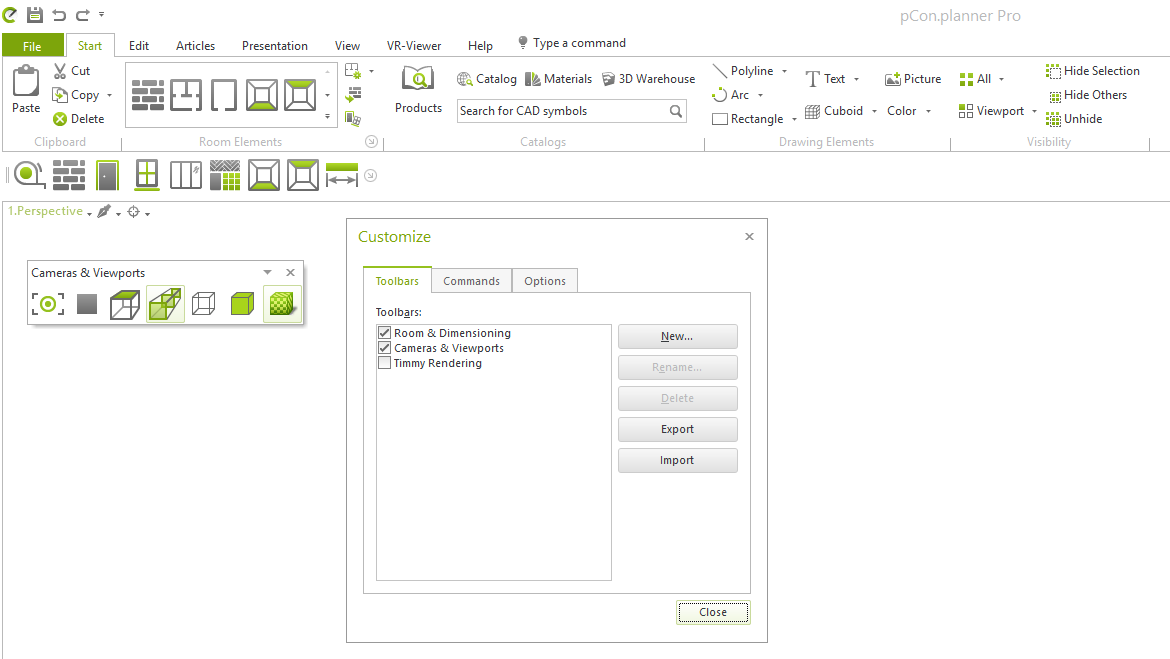 In the "Commands"-Tab, you can find every single function the pCon.planner provides. Via drag & drop you can pull commands to your desired toolbar and sort them like you want.
Finally, you can arrange single or multiple toolbars just like you want at every single place of the screen.
You are not part of the pCon-Community? No problem, just download pCon.planner for free and start planning!

*The download button is for the free standard version of pCon.planner.