An interior design is not just chic, but exactly the solution the customer wants. In project meetings – often held via web or telephone conferences – it must be ensured that both parties have the same idea of the design and do not talk at cross purposes.
The pCon.planner – in combination with our free service impress – is the perfect companion for quickly sharing designs and presenting them interactively in the browser.
Export a so called PEC-File of your whole planning or just export the selection.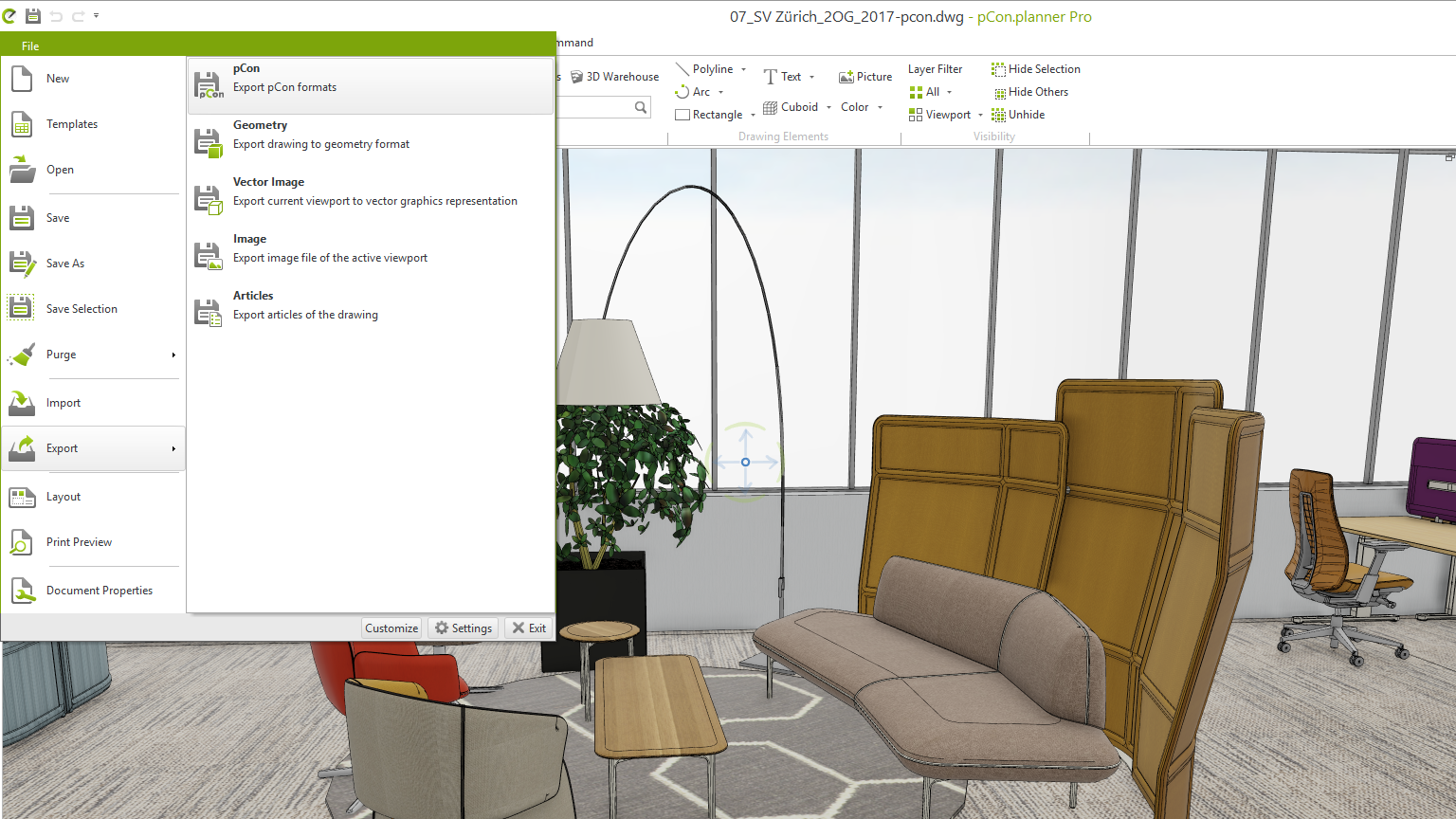 Then you can save this file to a cloud-storage of your choice and paste the link in our online-presentation service impress.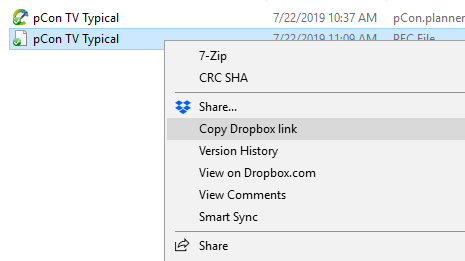 Share the interactive and three-dimensional view with your customer to reduce mistakes in understanding your ideas. You can even incorporate these views in a Power Point presentation!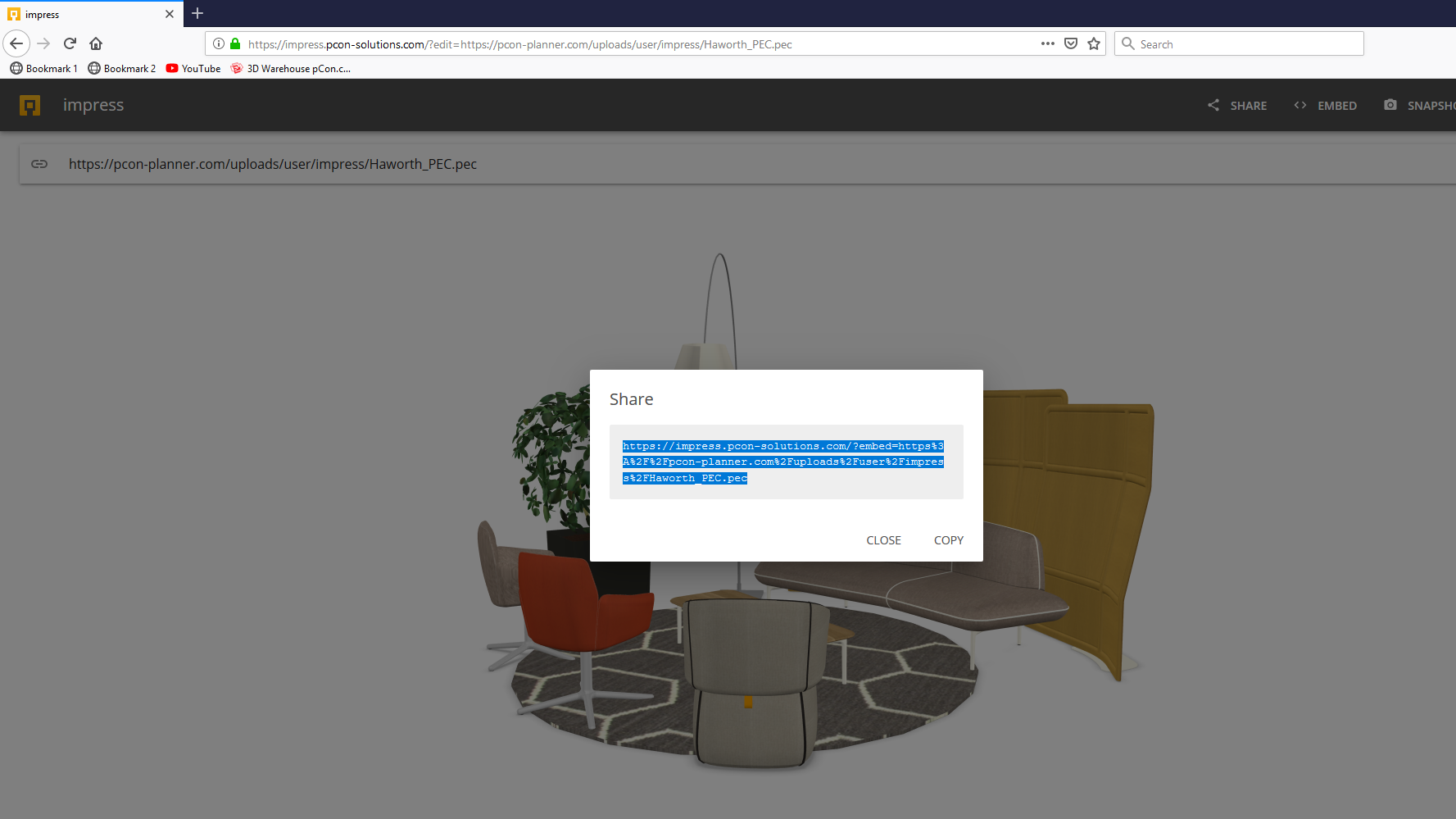 *The download button is for the free standard version of pCon.planner.