School furniture has shaped all our lives. More or less consciously, we have spent a large part of our childhood and youth on them. In the penultimate century, when Tranås Skolmöbler was founded in 1896, school furniture certainly looked different from what it does today…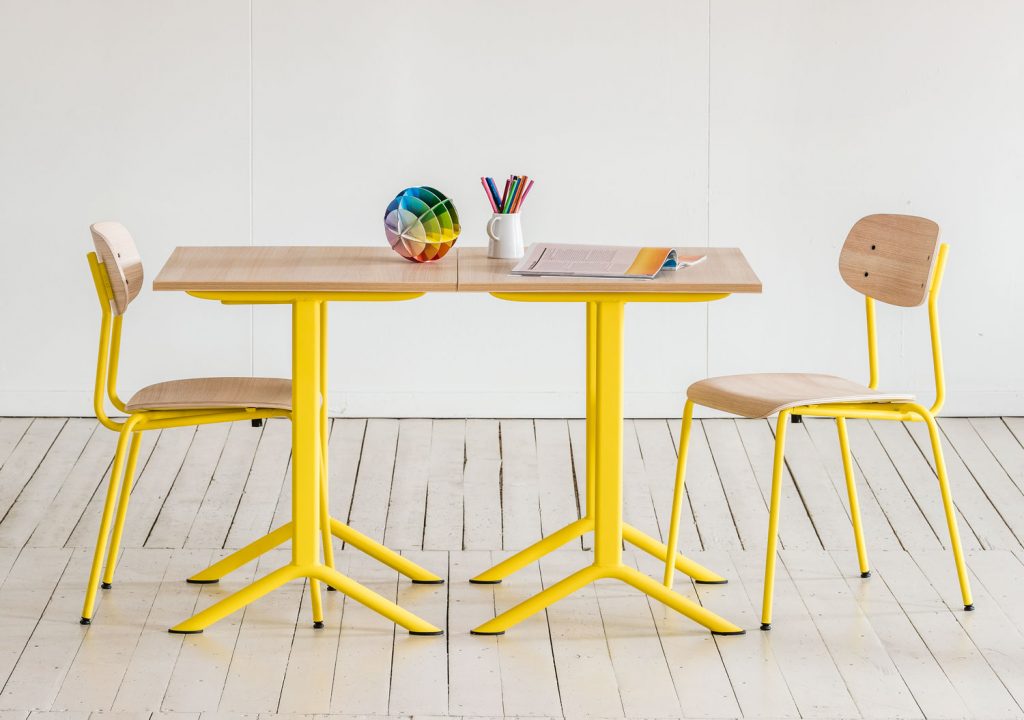 The product lines Atlas 2111 & Atlas 1130 can now be found in the pCon.catalog!
The wide range of seating furniture, tables and storage solutions is colourful and modern. The Swedish company Tranås Skolmöbler, which is rich in tradition, attaches great importance to local production, thus shortening the path between raw material and finished product and contributing to a sustainable economy and way of life.
The pCon community now also benefits from the school furniture. Whether for planning purposes or simply to bring your old classroom back to life – try it out now: 3D models from Tranås Skolmöbler at pCon.catalog.