Whether office building, warehouse, cafeteria or laboratory – true-to-scale drawings including inscriptions are essential for accurate planning. Floor plans are often available in PDF format or can be requested directly from the architect in digital form.
The pCon.planner processes PDF floor plans with ease. The file can be imported with just a few clicks and is available as a vector graphic in the planning area. In no time at all, a three-dimensional spatial planning is created.
Once the floor plan has been loaded, the actual work begins: planning. By snapping on the individual lines, wall thicknesses can be easily adjusted and a dimensionally accurate 3D plan is created on the architect's floor plan in the shortest possible time.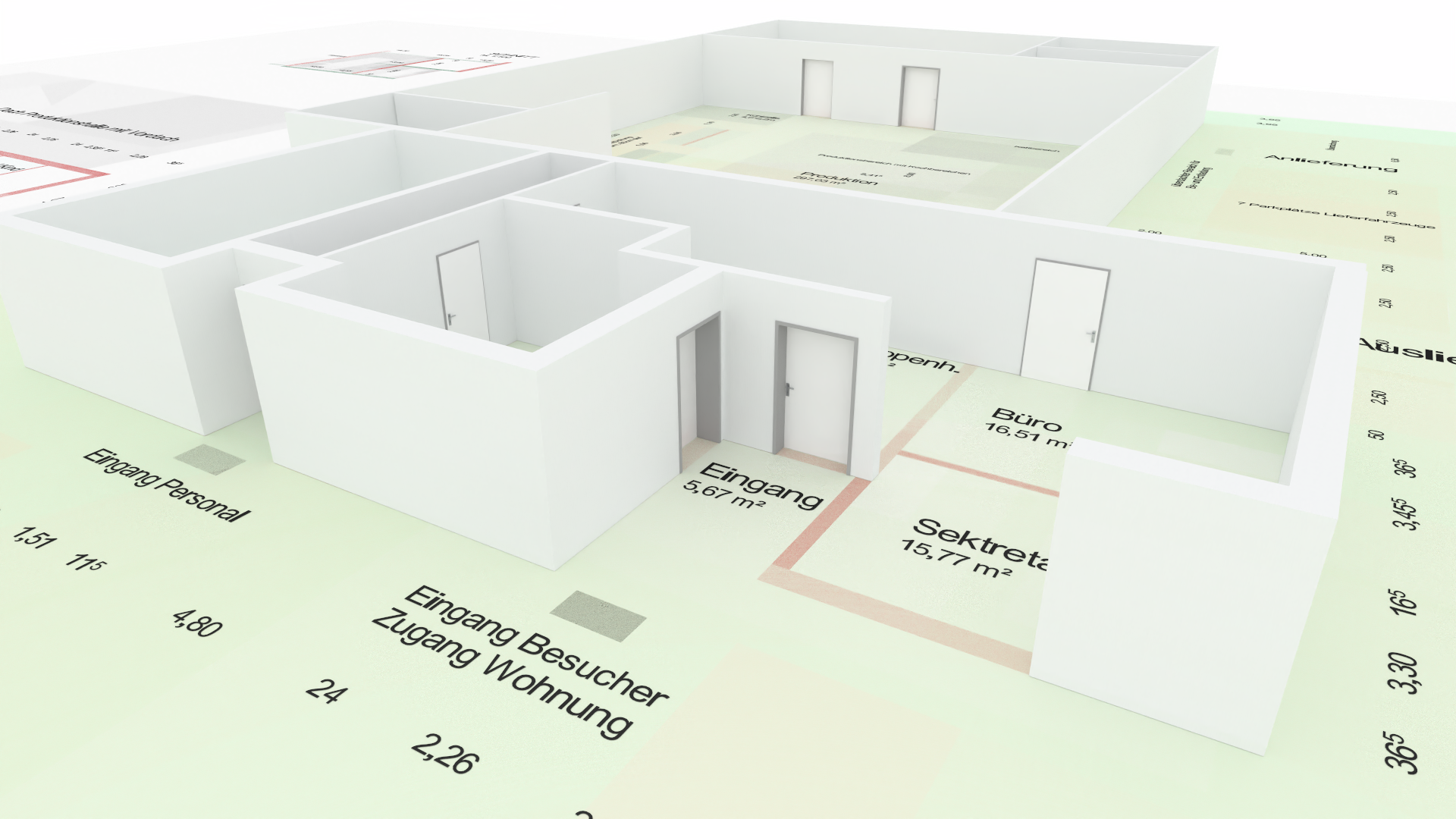 For more tips and tricks we have prepared a series of tutorial videos on our YouTube channel. You can find even more detailed information in our Help Center!