Creating high-quality renderings in high quantity – that's the dream of every architect and interior designer. The requirements are quite sophisticated early on: Orders are won when the customer gets a realistic impression of his project already in the concept phase. To meet these demands  pCon.planner is an all-in-one solution that optimally supports you in the process of brainstorming through planning to presentation.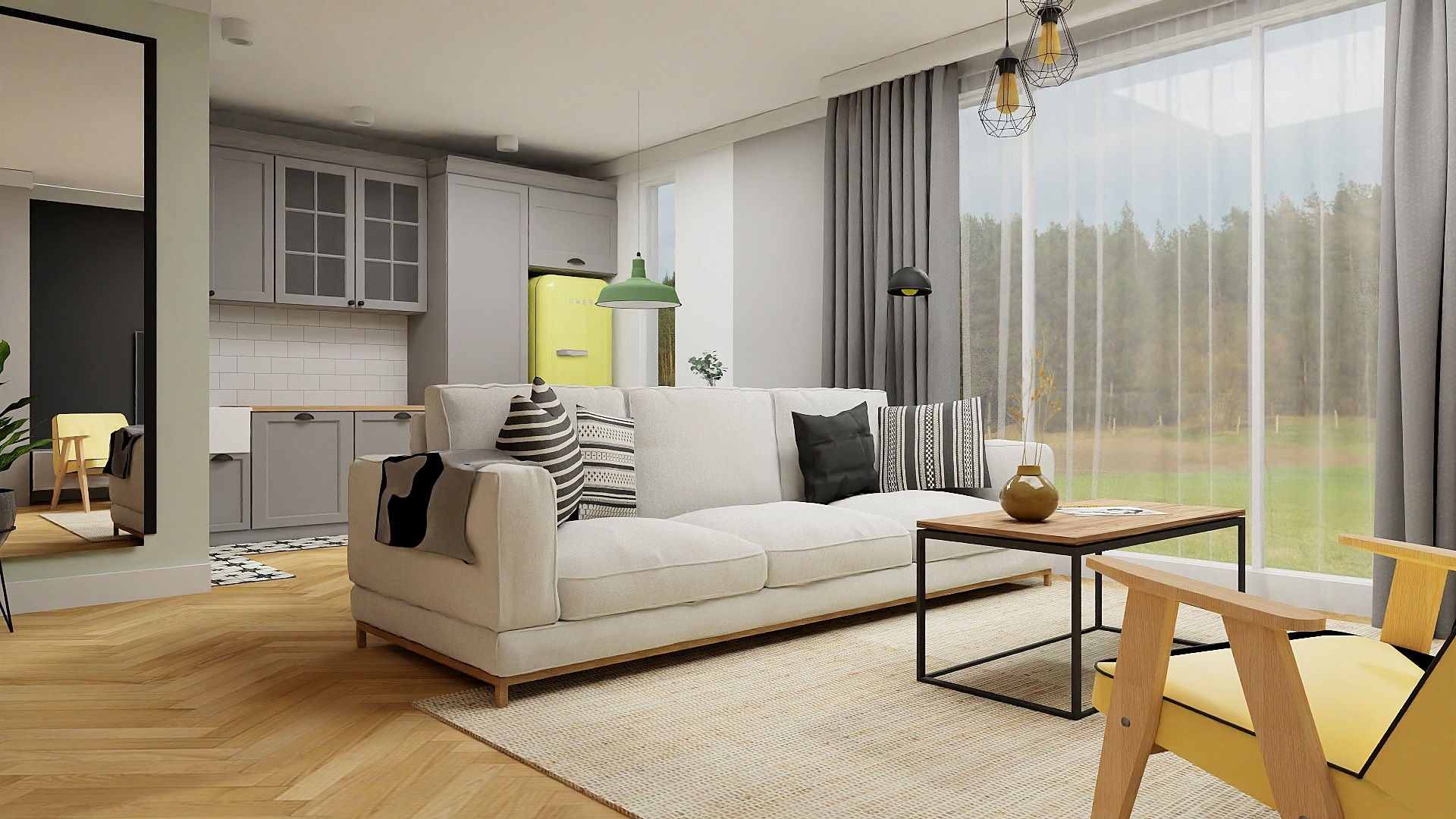 Rendering from interior design student Natalia Sternberg from Poland (https://natalieinteriors.pl/)
Professional interior design
Using the free room planner, you can use sophisticated tools to create complete room and furnishing concepts in 2D and 3D. With just a few clicks you can build walls, floors and ceilings and visually complete your room with doors, windows, floor coverings and wallpapers. Effortless access to high-quality 3D models breathes life into your plans, and ensures the optimal user-experience for crafting your interior designs.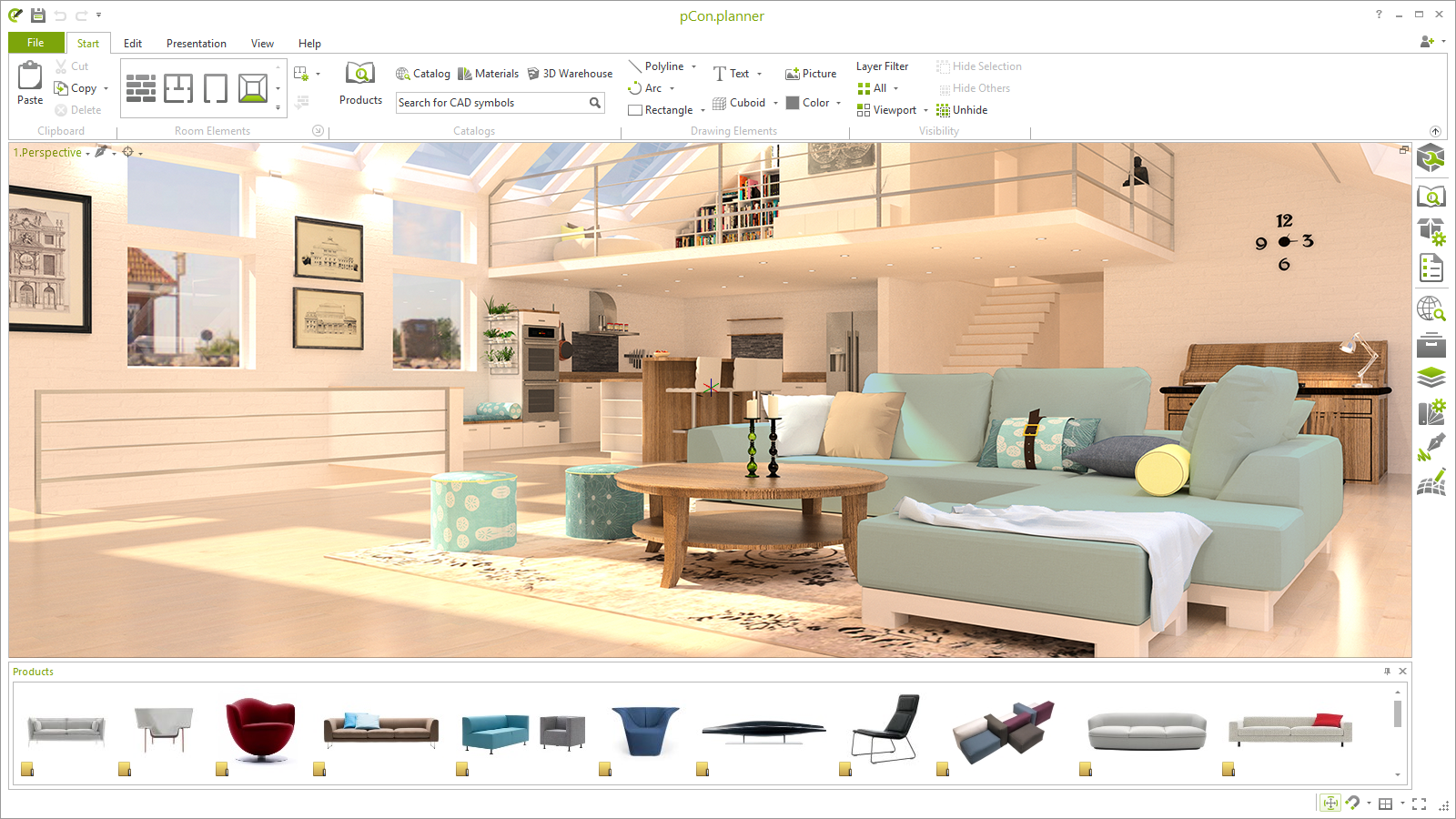 User interface of pCon.planner
Impressive presentations
Thanks to a wide range of presentation options, your finished room concept can be displayed as a single image, a 360° panorama, as an animated tour or as a three-dimensional view in the browser. The powerful render engine OSPRay, which was optimized in cooperation with Intel for pCon.planner, brings your interior design ideas to life.

Interactive 360 degree panoramic views are visualized from our customers with the free presentation service impress. (© Haworth)
External rendering while you work
For an optimal workflow you are best equipped with pCon.planner PRO. It offers the possibility of outputting a combination of media types as a batch rendering in succession. This function maps the rendering jobs to an external process so that you can continue working while the images and panoramas are being calculated in the background.
Download the free version of pCon.planner and test our 3D room planner with all full-fledged render features without obligation and without any hidden costs. If you want to test batch rendering, you can access the 30-day trial version of pCon.planner PRO. In any case, it will enrich your ideas and quickly turn them into reality!

*This link will download the 30-day trial version of pCon.planner PRO. If you want to get the free version, please visit our website www.pcon-planner.com