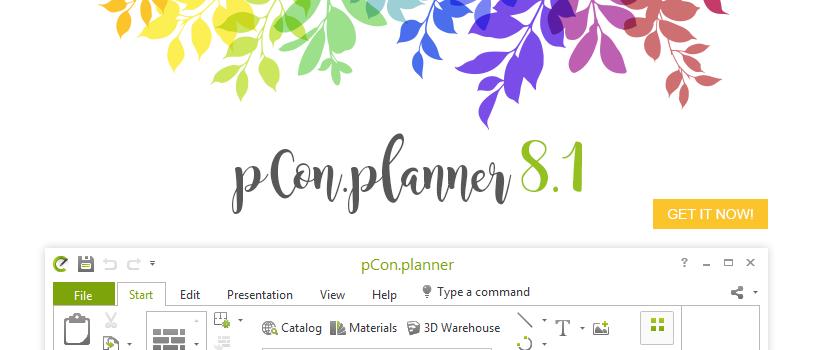 Just in time for spring the pCon.planner shows up with a new release. Here is an overview of the most important new features:
Clear images without noise and artifacts
Have you ever had a rendering that was a little "fuzzy" even after a long time of calculation? Noise can be suppressed with the new pCon.planner – during or after the image calculation.
Planning & Construction –increased diversity & efficiency
With pCon.planner version 8.1, there are countless ways to plan rungs for standard and round windows and to provide doors with new handle options such as plates, panic bars etc. In addition, you can now use the Room Elements as a free-floating dialog in quick access.
Angles are no longer unknown
With the new tool for measuring angles, you can now visualize and display angles in the planning and layout area.
Share toolbars with colleagues
For teamwork tailored to your job profile, individually created toolbars can now be exported and passed on to colleagues.
Of course that was not all. As always check our pCon.planner Help-Center for further details on the new functions. Have a look, it's worth it!

*The download button is for the free standard version of pCon.planner. If you are a pCon.planner PRO or ME user, we ask that you wait to download the newest version until you receive the dialog prompt from pCon.planner informing you of an auto update.