Manade has built up its identity from its search for ergonomic solutions and its willingness to listen to the market and implementing an efficient and sustainable industrial policy.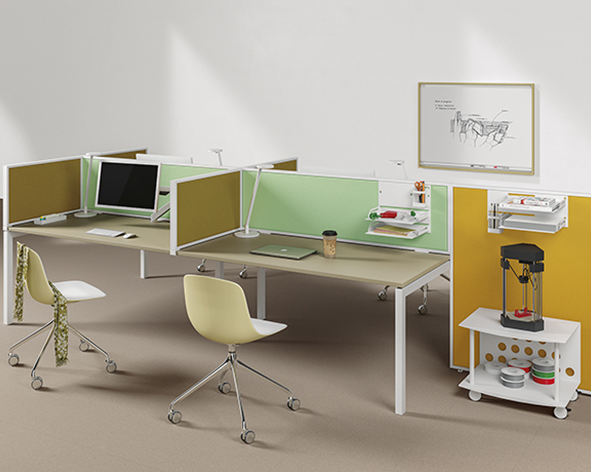 Well-known for its creativity and high-end products, Manade has played an active role in the history of office design since 1972.
A savoir-faire and an expertise which permit to Manade to offer a series of products for the office that are comfortable to live with, scalable and user-oriented: office accessories, recycling containers and bins, lighting, coat stands, sound absorbing partitions, screens and panels, monitor arms.
Manade is certified ISO 9001 and ISO 14001 and relies on a network of qualified partners in France and abroad providing local service and advice.
Manade's main products are now available on pCon. You can incorporate them into your 3D projects in pCon.planner and configure them quickly and easily for your customers in the pCon.box and pCon.facts apps.