You have a plan full of manufacturer articles and want to filter them according to certain criteria? No problem with the new function Article Selection in pCon.planner 8.0!
No more manual selecting – you save time and effort. Under the tab Article, group Article tools you can filter the articles according to different categories and select them at the same time.
What can be filtered for?
Manufacturer
Series
Article number
Article texts
Layers
For more precise searches, you can enter multiple criteria simultaneously.
In addition, partial input searches help you find specific items faster and easier. For example, if you search for an article number and enter a corresponding number, you'll see every item that contains that number.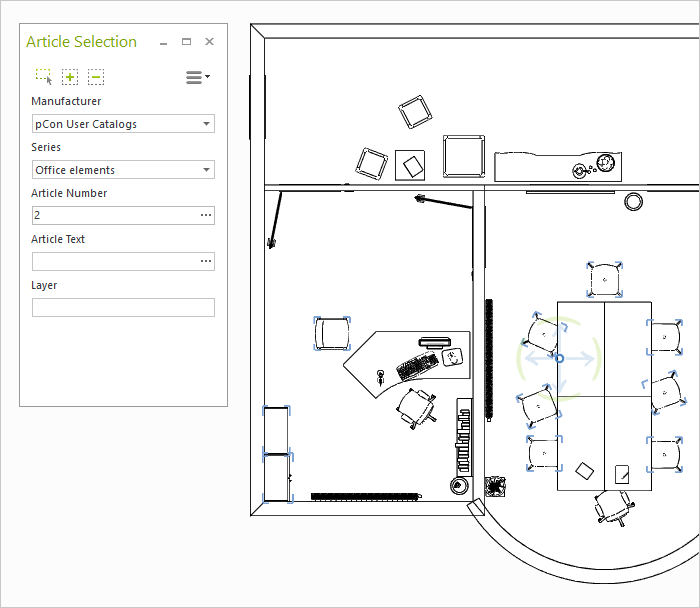 The dialog for the article selection in pCon.planner 8.
Filtered – what now?
Once you have found the articles you want, you can use the dialog to select them, add them to the existing selection, or remove them from an existing selection. This can be particularly helpful if, for example, you want to remove chairs from a specific series from your room plan.
These functions will save you a lot of planning time in the future and their ease of use will lead to increased productivity. You only need a few steps to make changes and thus maintain a high degree of planning flexibility.
Why don't you give it a try and download pCon.planner 8.0!
Find additional information on the Article Selection Tool in the pCon.planner Help Center.