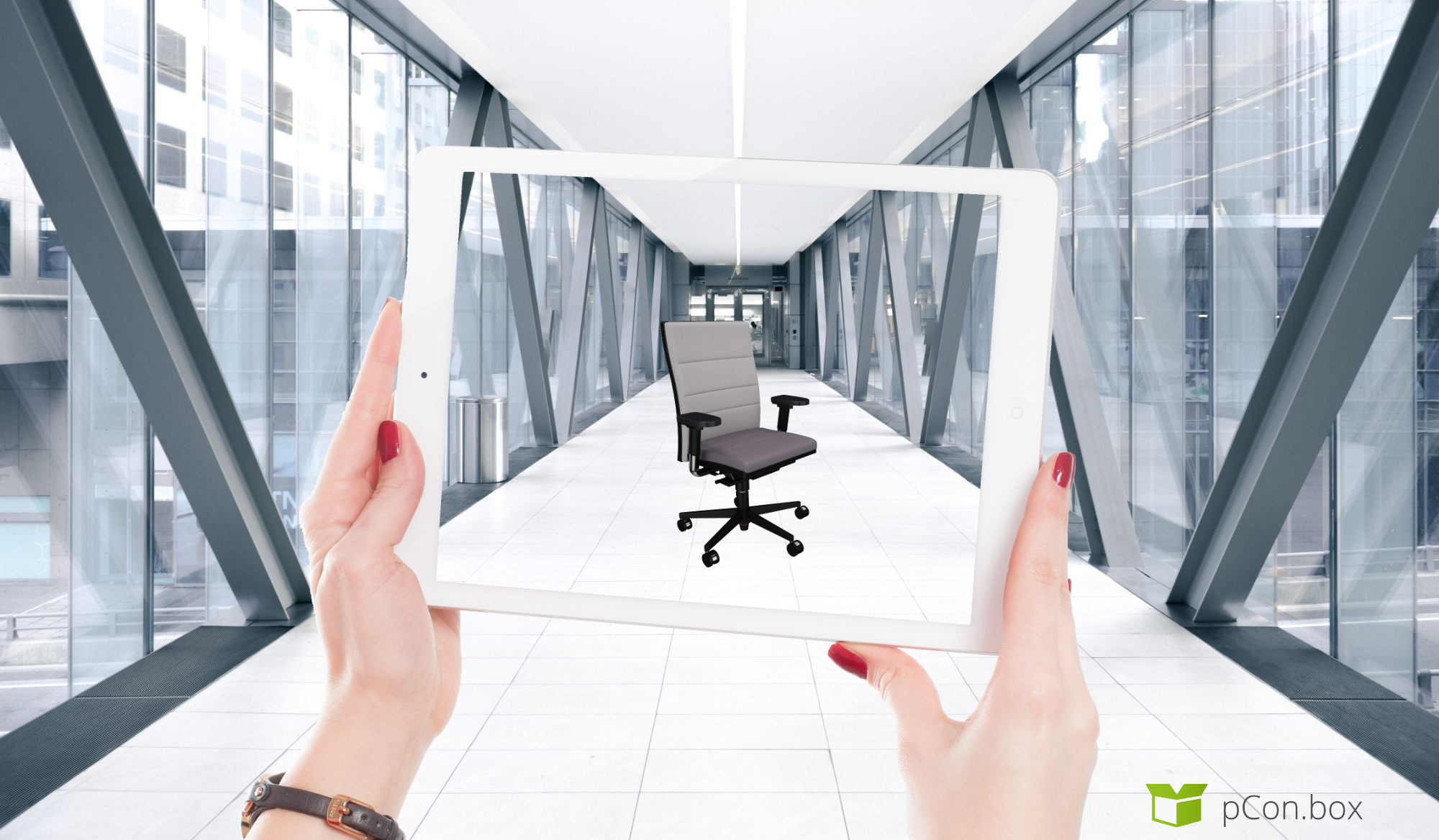 Presented live at ORGATEC, now briefly introduced in our blog: the new version of pCon.box!
This version's highlight: A plus in infotainment thanks to AR
How does the product work where it's supposed to go? Figuring this out is a piece of cake with the new AR function. Plan via tap, configure and present the solutions in the space.
Further improvements:
Convenient exchange between pCon applications via OBK export (pCon.facts, pCon.basket Online). This will also benefit users who alternate between different devices.
A new material model improves display quality – by the way this is also a part of the other pCon applications.
Not that there were any problems but if they would have existed, we'd have removed them…
Don't have the latest version of pCon.box yet? Click here to download.*
*Please note: The pCon.box update for Windows will be available soon. Until then, you can communicate and visualize your projects with the current version of our sales app.
Are you still reading or already using AR? Enjoy the new features!
——–
Mobile OFML, expert advice. Plan spaces, present solutions – and all that where the action takes place: at the point of sale. With the pCon.box, you can configure, present and share your product solutions at the touch of a button, plus have all the article information you need directly on your tablet or smartphone. The focus here: successful customer communication.