More than 30 representatives of the office furniture industry got together in Fulda (Germany) to obtain and exchange information about recent developments in digitalization and sales, right before ORGATEC – the industry's highlight of the year. A well-selected program provided a stage for innovative technologies along with practical experiences.
Stefan Kokkes, Head of International Marketing at the Industrieverband Büro und Arbeitswelt (iba), delivered an impressive speech about the office furniture sector in the digital change including interesting insights on the association's strategy. This was a successful start and a great opener for the presentation of the new sales app for the point of sale: pCon.facts.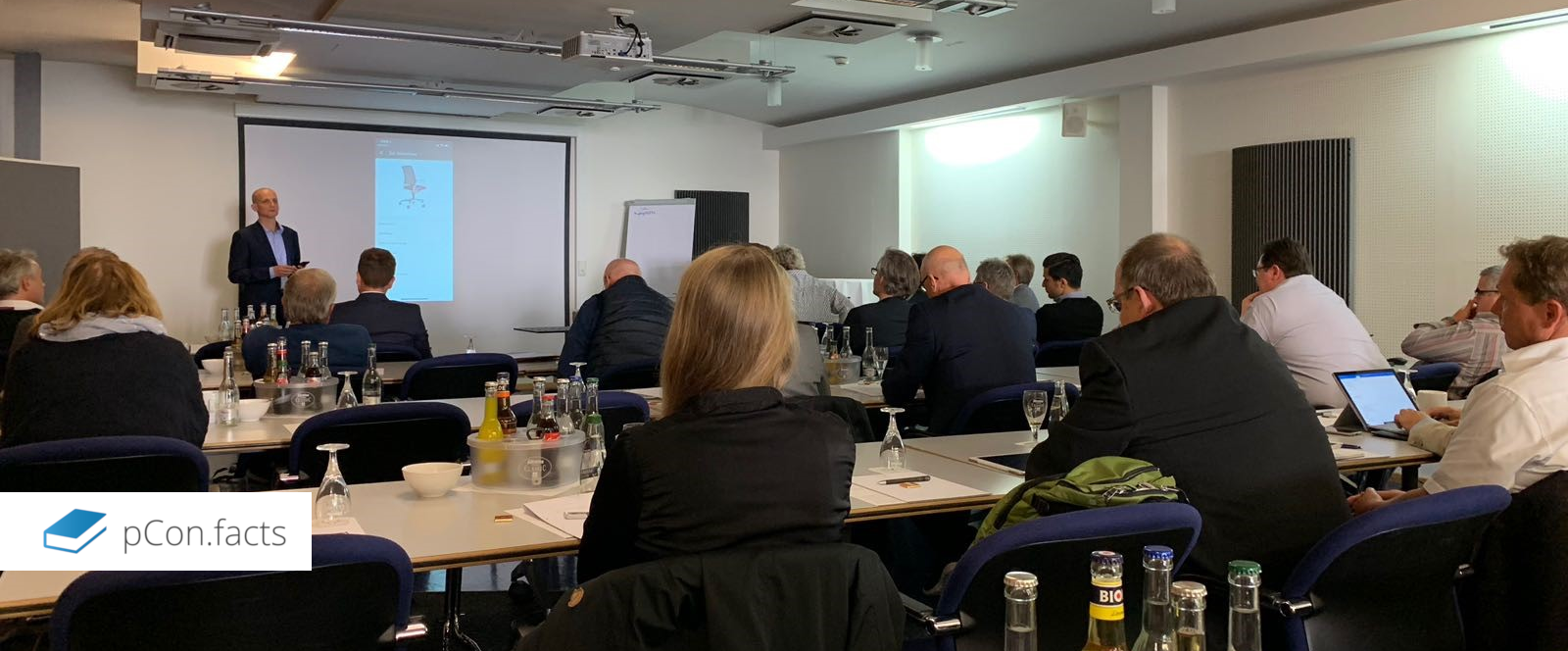 Frank Wicht, CEO of EasternGraphics GmbH, presenting pCon.facts. The mobile product information app will be officially launched at ORGATEC, yet the manufacturers' representatives already had the opportunity to examine it closely.
Afterwards, Andreas Kämpfe of Sedus Stoll AG spoke about life as a sales representative. We are positive that a great number of the sales representatives will soon rely on pCon.facts and carry detailed product knowledge in their pockets. 😉 And since the proof is in the pudding, attendees were able to test the app for themselves. Special highlight of the app – and the event: configuration and presentation in Augmented Reality!
Missed the event? Then pay us a visit at ORGATEC or explore pCon.facts for yourself on your iPhone.

Many thanks to wegscheider office solution for organising this event!