As we already reported, Germany's largest specialist trade association for medical technology, called Co-med, has been relying on solutions from pCon since the beginning of 2018. On June 20, 21 representatives from 15 industrial partners attended a Co-med event in Fulda to get detailed information about the application spectrum of the room planning system pCon.planner and the development status of the Co-med Sales App.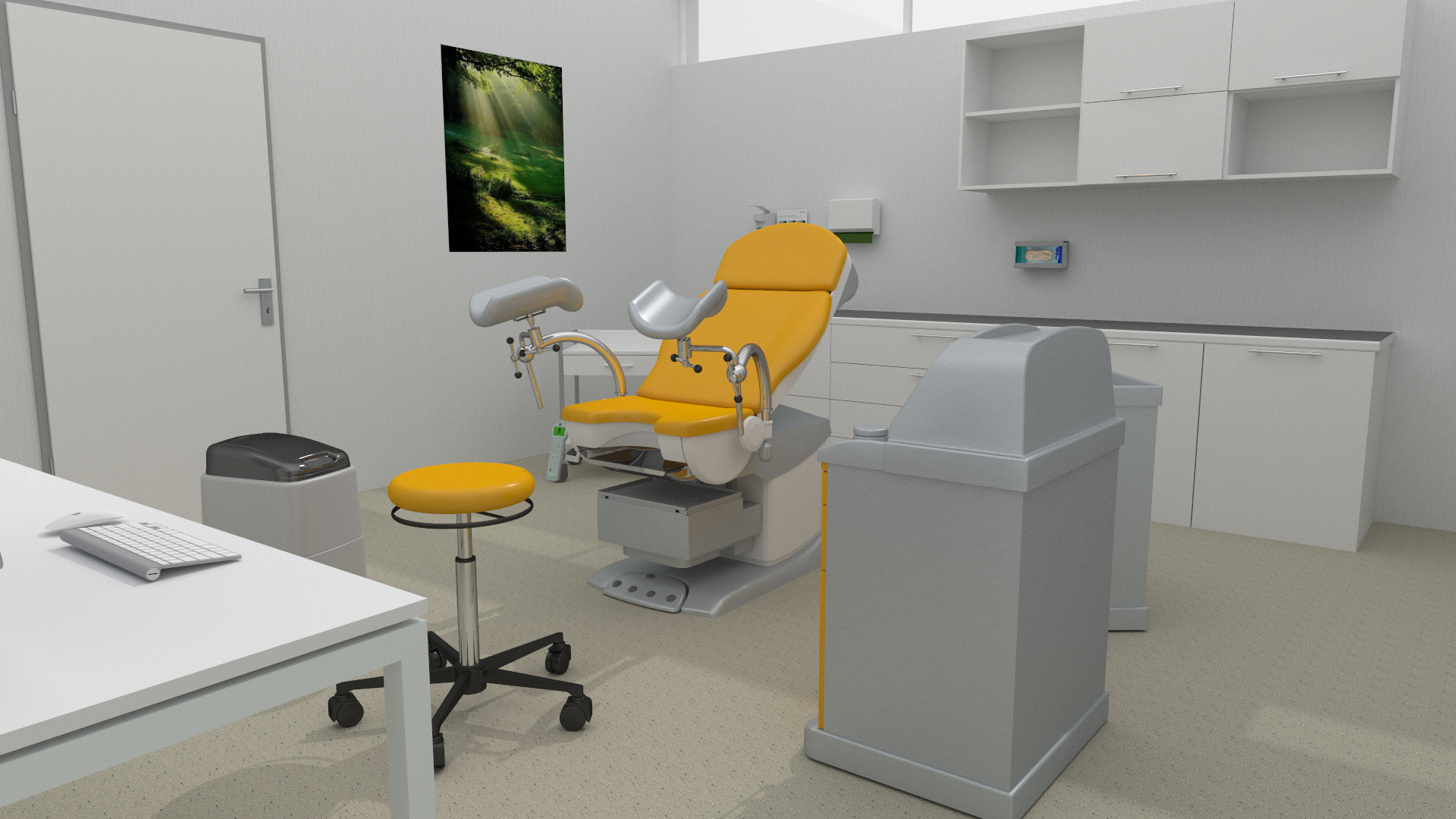 High-quality presentation quality of virtual doctor's offices with the help of pCon
In a live demonstration, which was held by our distribution partner K&S Media GmbH, the attendees were able to convince themselves of the quality of the processed sample data and the interactivity of the mobile sales app. As a support tool for sales representatives, the software is to be used in customer meetings to enable visualization of medical products for doctor's office facilities in photorealistic quality with all needed product details.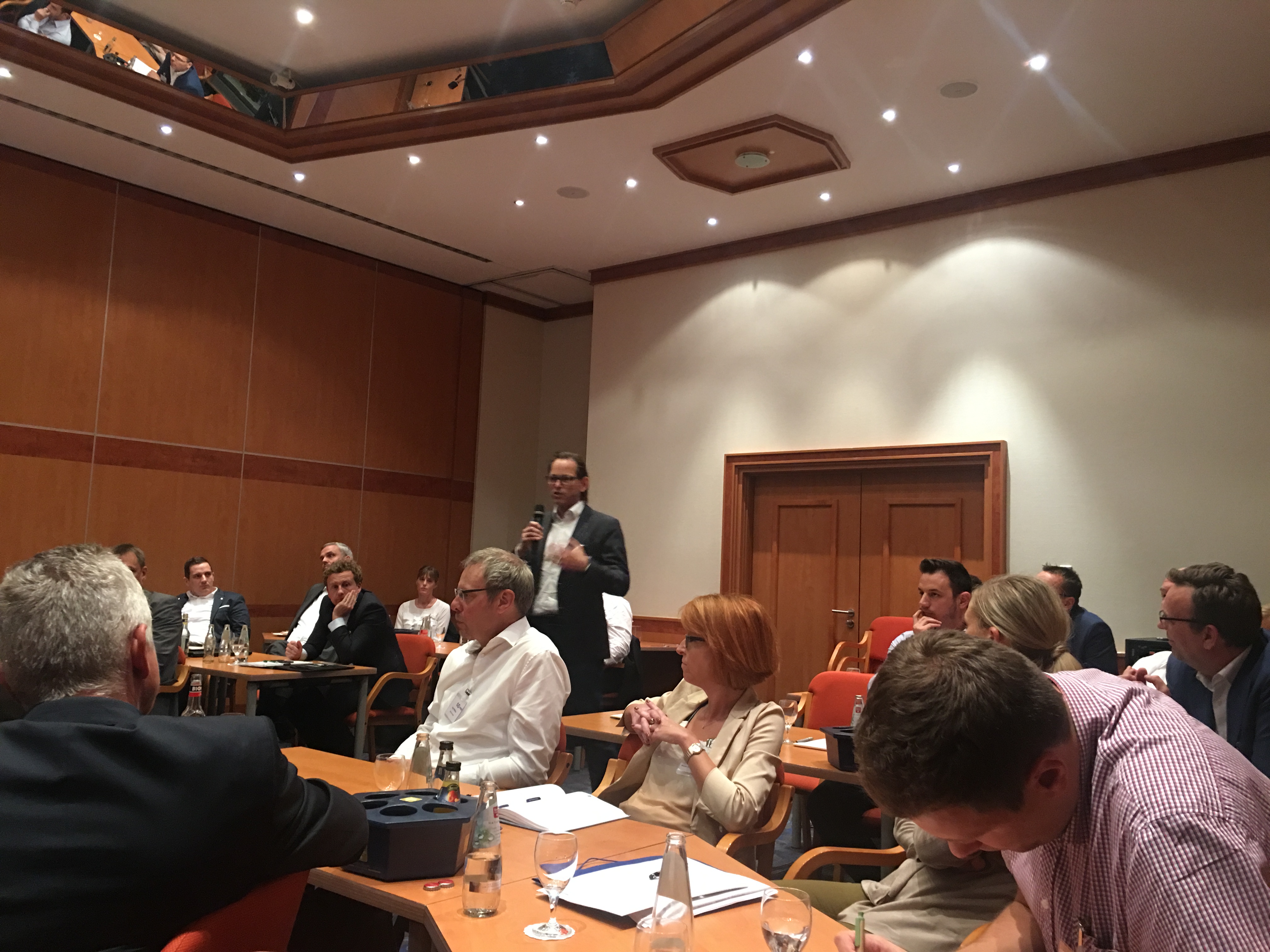 Voices from retailers suggest the benefits of digital planning and sales tools for Co-med
Voices from specialist retailers convince the industry partners: In the subsequent question and answer session, the industrial partners inquired about the status of the trained Co-med retailers and first experiences with the use of the planning tool in customer meetings. Presenters were able to demonstrate convincingly that digitally based planning and customer communication has many advantages and also meets customer expectations. Not only the smart interaction convinced the circle of participants, but also the possibility to sustainably increase the consulting competence with the applications and to easily share visualized product variants via the configurator at the touch of a button.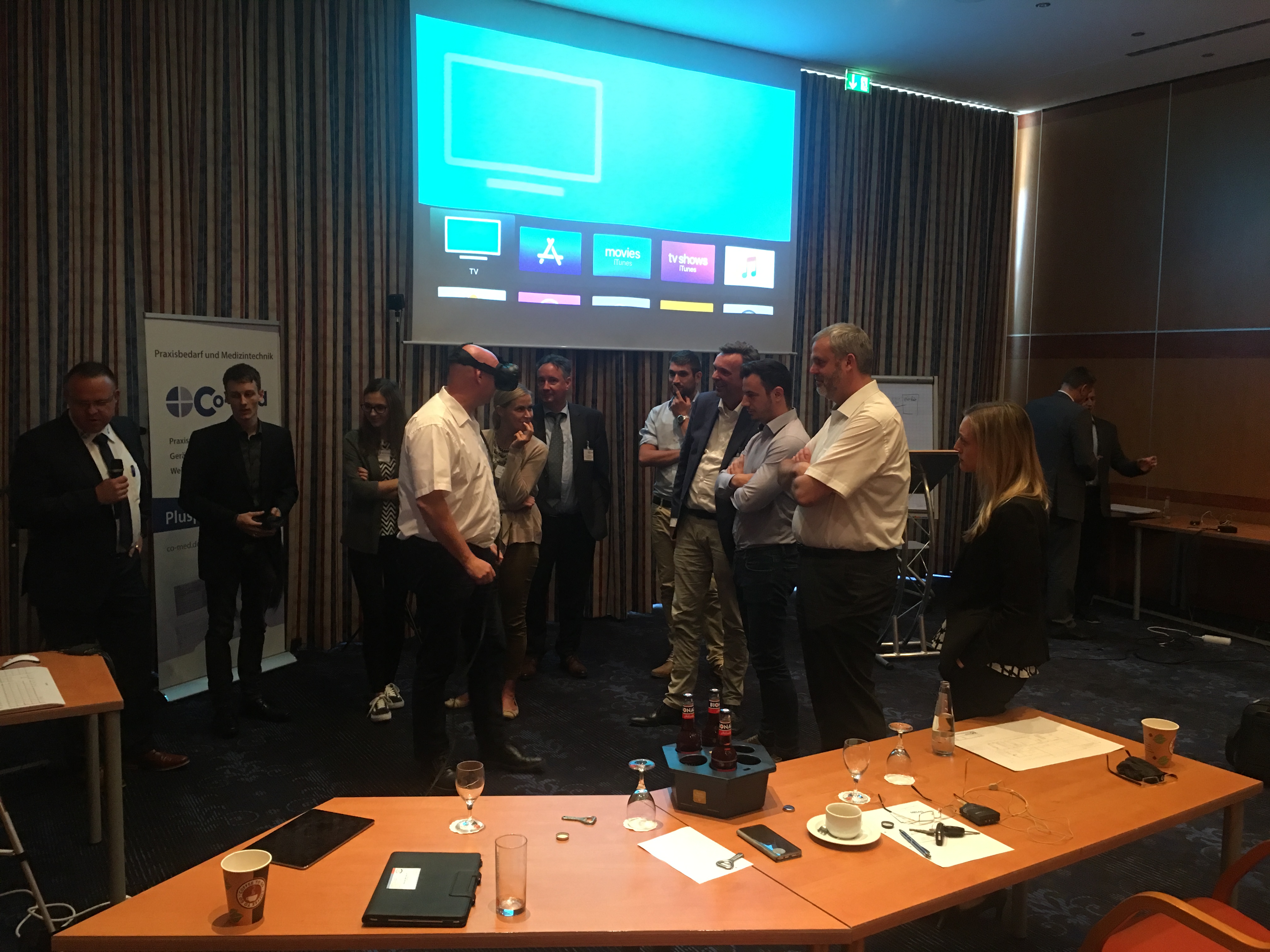 Interest in the virtual tour of the doctor's room
Virtual room planning provides experiences: With curiosity, the industrial partners accepted the invitation to behold a doctor's room in virtual reality. Some said "spectacular" when they got a vivid spatial experience of the virtual planning proposal.
In order to keep the topic moving within Co-med, our distribution partner K & S Media will be taking part in upcoming roadshows, so that as many sales people as possible can get an impression of the introduced applications.