Polished and cozy aren't typically the first words that come to mind when you think industry? Think again! Industrial interior design can be extremely stylish and comfortable. What other design styles try to hide, Industrial Chic lets shine. With rawness and edges taking the lead, it's all about what's underneath. It's the perfect choice for lofts and office spaces.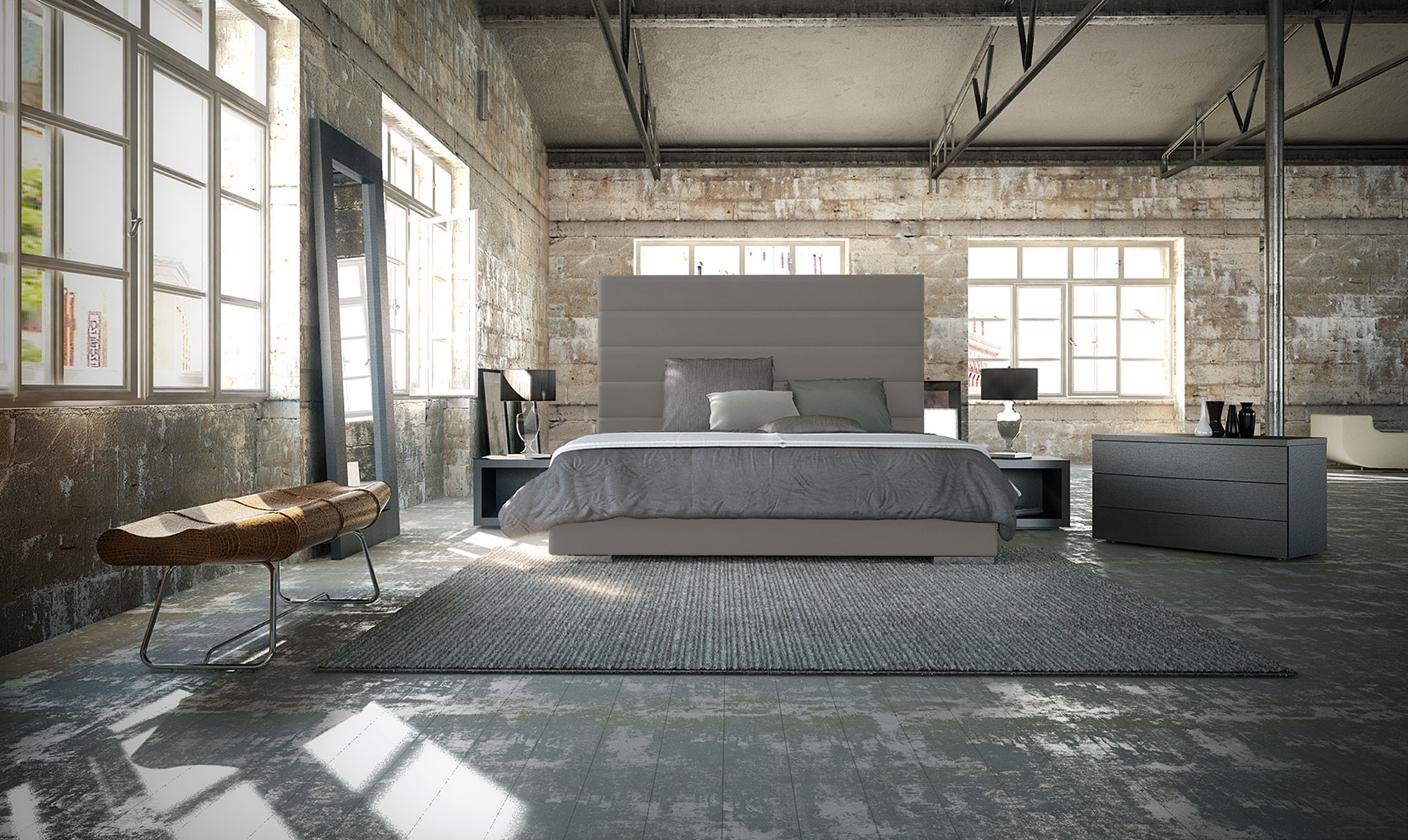 A combination of design styles is the trademark of Industrial interior design: Concrete floors, brick walls and a mix of metals in the middle. Source:Modloft
Where does the Industrial style come from?
"Industrial" refers to the style of furnishing reminiscent of worker's housing and factories from the Industrial Revolution. It's believed that the style originated in New York and London, where old warehouse and factory buildings were converted into apartments due to housing shortages. Huge rooms, high ceilings: With so much space for creativity, it's no wonder that in the early 40s, a great deal of artists called these converted factories home.  These days, it's not just creativity that draws people to such live-in studios. What was once considered emergency housing has become highly sought-after rental property.
Unique features in the forefront.
Everything that the architecture brings along becomes useful – structural elements, like beams and pipes, turn into showpieces. It's a functional and minimalistic style that works to frame your favorite furniture and bring decorative pieces into focus.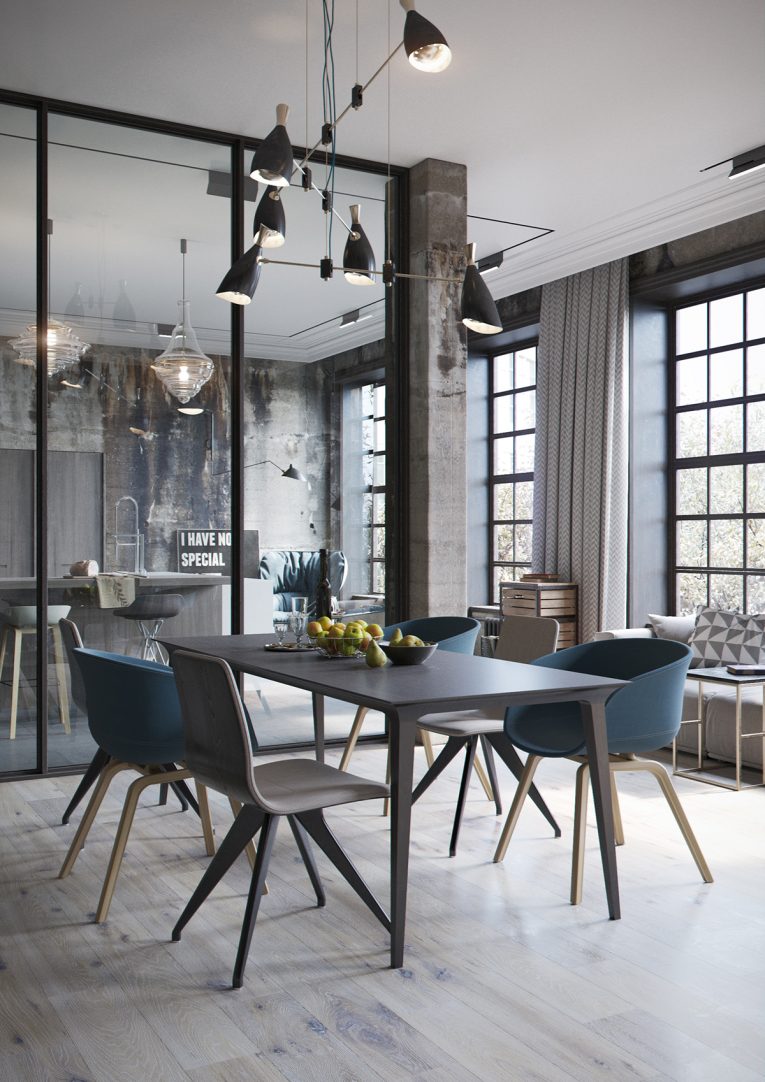 Source: Vintage Industrial Style
Anything goes.
With Industrial Chic, there are no rules: Old mixes with new. Untreated, rough pieces sit brilliantly next to classic furniture. Vintage and quirky finds become decorative masterpieces. And while gray, beige, black and brown are generally the go-to tones for industrial design, a pop of color can really bring personality to the room.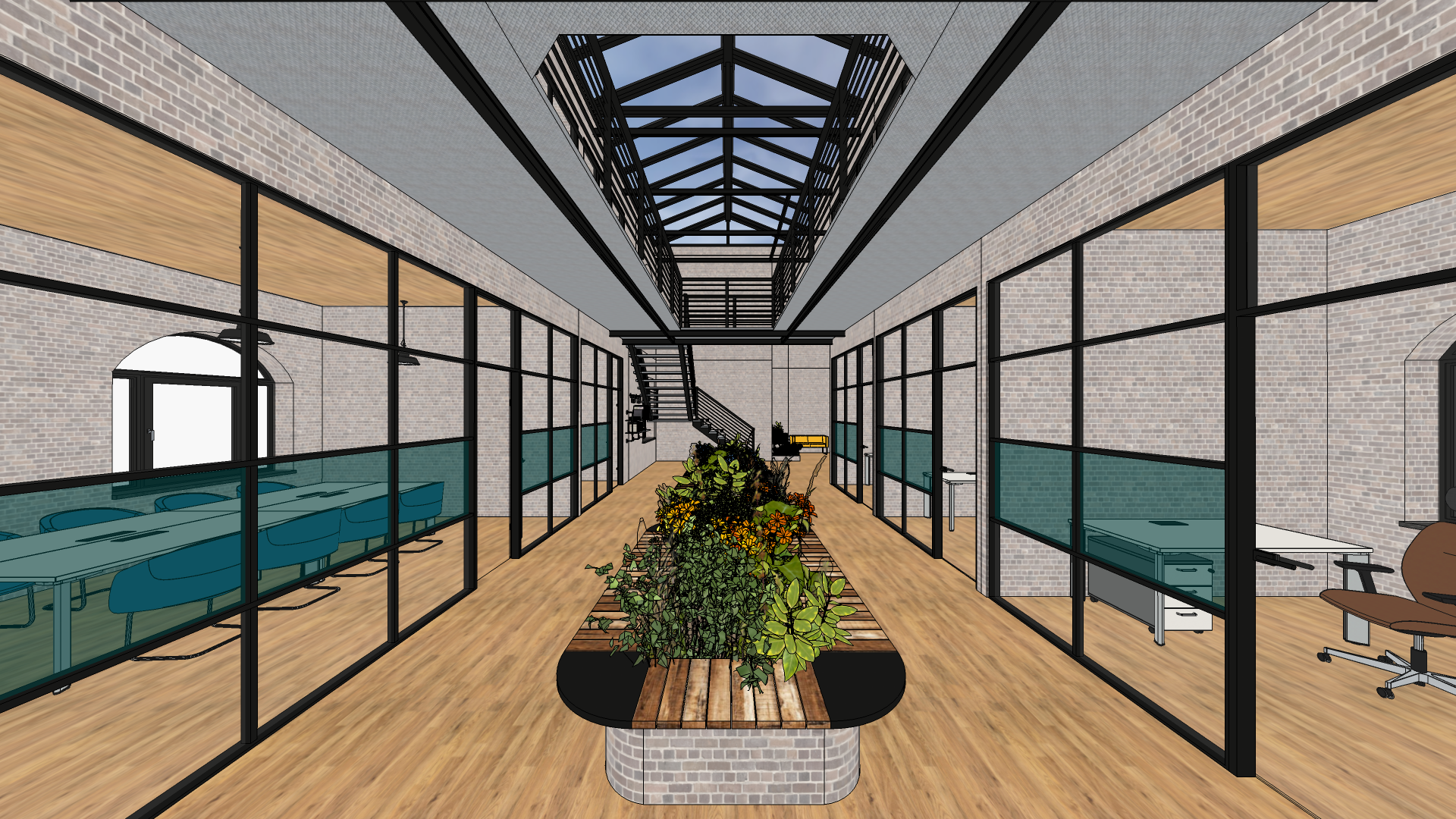 This picture made in pCon.planner shows: Offices look good in industrial style, too.
You can see products of following companies: Bejot und BN Office Solution
Industrial design living has its own charm. You know, that certain something. For those thinking of bleak industrial warehouses and workshops as living rooms, think again. It doesn't have to be your favorite look, but you have to admit, it does bring a certain "cool" factor along with it: 1920s movie theater chairs instead of a sofa, industrial spotlights in place of floor lamps, train station clock on the wall…
How does your Industrial Interior Design look like? Plan now with pCon.planner…


*The download button is for the free standard version of pCon.planner. If you are a pCon.planner PRO or ME user, we ask that you wait to download the newest version until you receive the dialog prompt from pCon.planner informing you of an auto update.