Co-med is the largest specialty retail association for medical technology. The Cooperation of Medical Technology Specialty Shops (Cooperation medizintechnischer Fachgeschäfte) or Co-med, has advised and supplied licensed doctors, hospitals and nursing homes for over 50 years. More than 50 specialist retailers are a part of the largest medical technology association in Germany and more than 200 renowned manufacturers work together with Co-med. This creates relationships.
Consultation in focus. Those in the market of consultation-intensive products have a strong connection with their customers. After all, these customers are looking for an expert that can answer every question and finally provide them with the best possible solution. Everything from the presentation of a gynecological chair to the complete furnishing of a doctor's office (including electrical and IT planning) all come from one source. This creates trust. In any case, the customer reaches out to the specialist retailer because they have expertise – not only of the product, but the solution as well.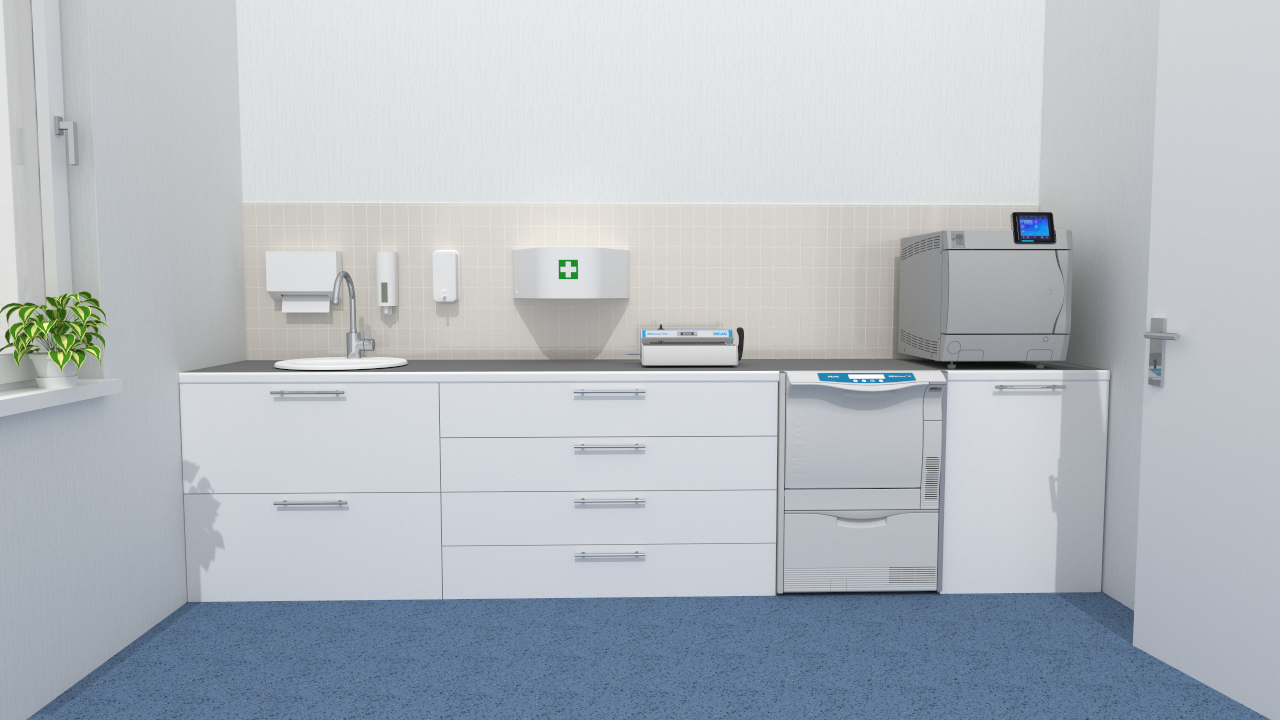 To help visualize and present customer requests in the future in a contemporary way, the retailer will be supplied with graphical data and modern tools piece by piece in the form of the Co-med Sales App. With the app, the sales team can configure, present, and share customer solutions at the touch of a button and have complete product information available on their smartphone or tablet at all times. As always, communication with the customer is at the forefront.
A virtual experience is the icing on the cake. In addition to the Co-med Sales App, which supports the retailer at the point of sale, Co-med also benefits from professional room planning with pCon.planner. Starting this year, training courses will take place across Germany to introduce users to the topic of virtual room planning and help them better understand the new tools.
But wait, planning isn't the only topic of interest. How about a virtual tour of the doctor's office before it's even been built? If you're really looking to impress your clients, get in touch with us and we'll be happy to give you more information on the exciting topic of VR!