Impress with your design. Great designs deserve to be seen from all perspectives. Or even more: They want to be explored, and that most likely interactively. impress brings your 360° panoramas and 3D models alive and makes it easy for you to share your ideas with other people. For a literally vivid impression. It's more than just a viewer for spherical panoramic images – impress is for those who love to touch others emotionally with amazing presentations and let their design talk for itself.


Spherical images convey a sense of space with a 360° view. And with just one click, the VR mode is activated for the special experience. Planning © Haworth
Share with others and pimp your presentation. An interior design is not just chic, but exactly the solution that the customer – or your own four walls – expect from you. Professional planners and interior designers know that there are many ideas and even more clicks between a first sketch and the final draft – which makes it all the more important, that even the smallest details of the design find their place in the presentation. How does it work? Add emotional highlights to your presentation and invite people to interactively explore your designs! 360° panoramas and 3D models from the pCon.planner are particularly well suited for this. And now impress comes into play.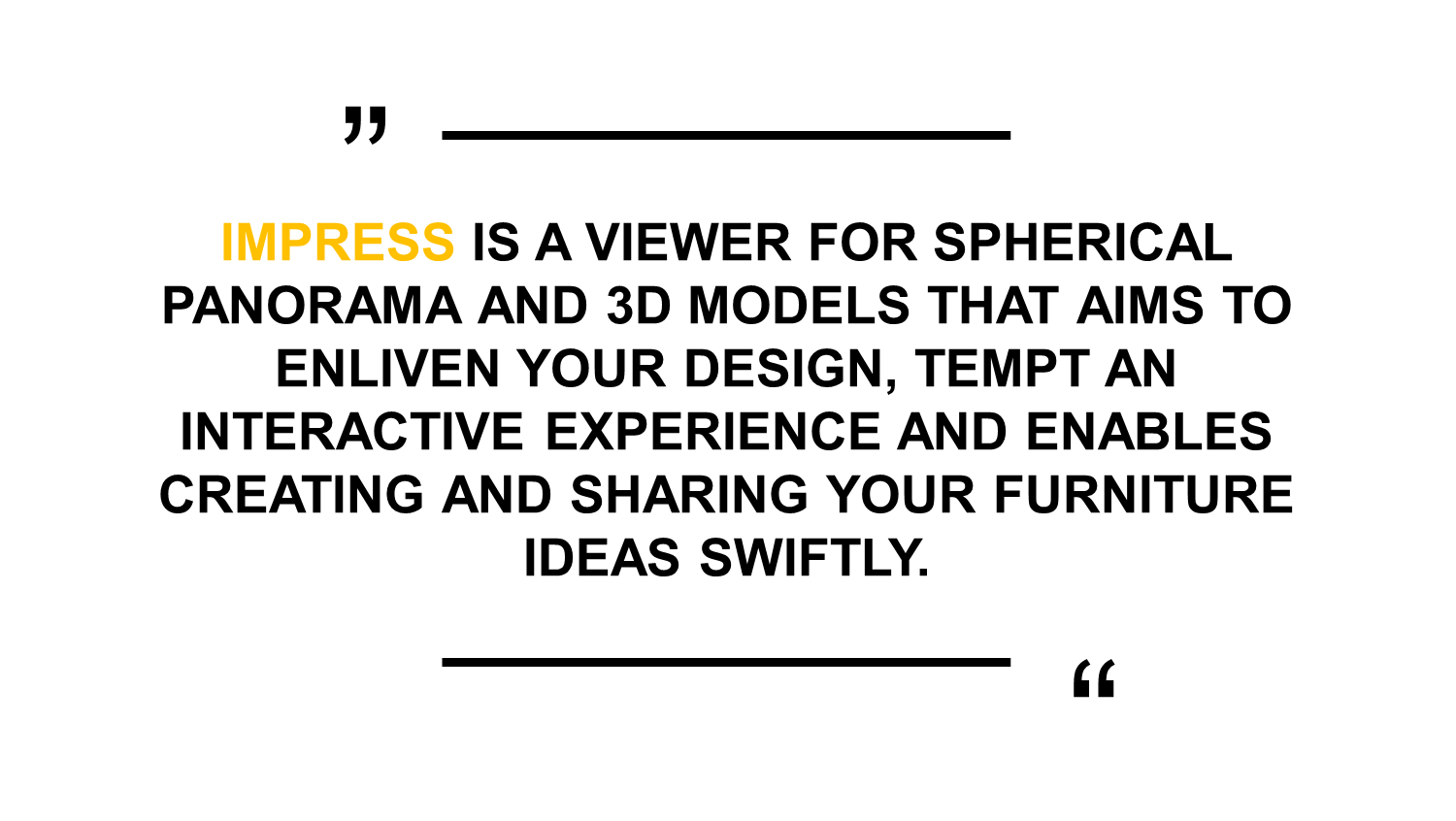 And this is how it works. All you need to share your ideas or use them for presentations is a public link to your 360 ° panorama (JPG, PNG) or 3D model (PEC file). Such a link is e.g. generated by cloud services (Dropbox, GoogleDrive or One Drive): save your media, share the link and enter them into impress.
Navigate around the model, zoom in to details. No questions will be left.
Once the content is in the viewer, various functions are available for further use via the impress menu. Whether embedded (as in this blog) or as a visual treat in Sway presentations e.g. – you will surely leave a vivid impression!
Get ready to impress! Let your design speak for itself.