With the new era joining the workforce (and smoothly dominating it), businesses are somehow expected to refurbish their space to cater the young generation's demands. Here are the five trends that millennials establish and aim to disseminate into their working space:
Open space office
The ability for employees to communicate without any barriers is highly essential for millennials. To be working within the same space as your teammates would allow ideas to be directly exchanged. This trend is also remarkably favored by business owners – it allows them to place more employees within one shared space.
Unusual, yet noteworthy establishments
To millennials, the conventional meeting rooms are so outdated; they would prefer meeting pods instead. Most trendy offices today has established several of them, by dispersing it around the working area.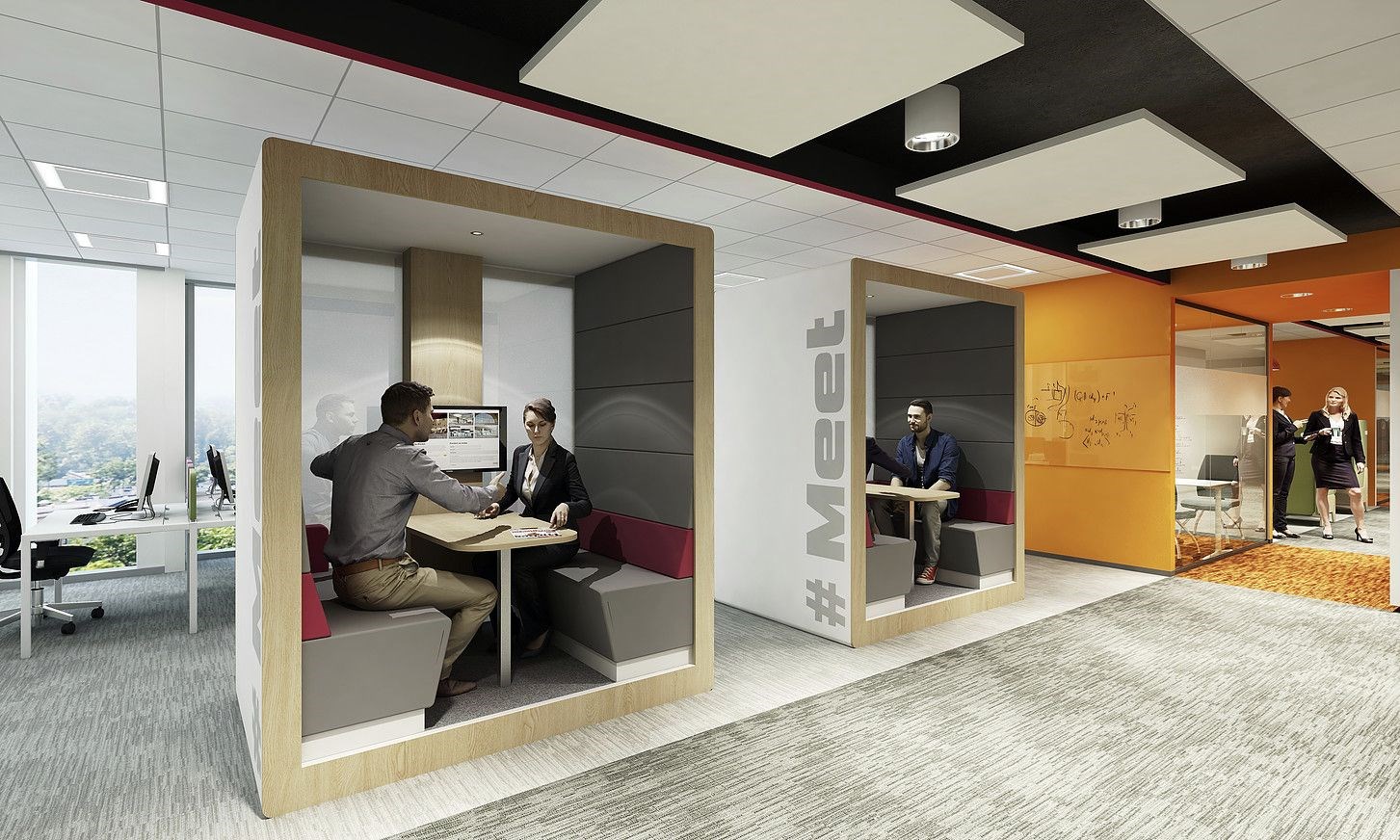 Source: POS Interiors
Touch of nature
Work can be frustrating, and being on your computer all day is not good either. What should you do, then? It's easy – by having small plants around your work space would be a way to 'decompress', and it looks good too! Chinese evergreen, peace lily or even succulents are just few of many plants that could beautify your working space.
High technology appliances
Nowadays, it seems impossible to get any work done without the assistance of technology. Therefore, top notch and latest gadgets are often demanded by millennials to support their endeavors. For instance, to be provided with just a personal computer is occasionally viewed to be very basic presently – appeal of dual monitor setups, wireless keyboard and loan of tablet could be just an example.
Natural light
When one feels suffocated by their surrounding, there is no greater feeling of enjoyment other than being able to look out the window in order to regain composure. Over the past few years, businesses started to position their employees within convenient distance to windows for them to have an outside aspect while working.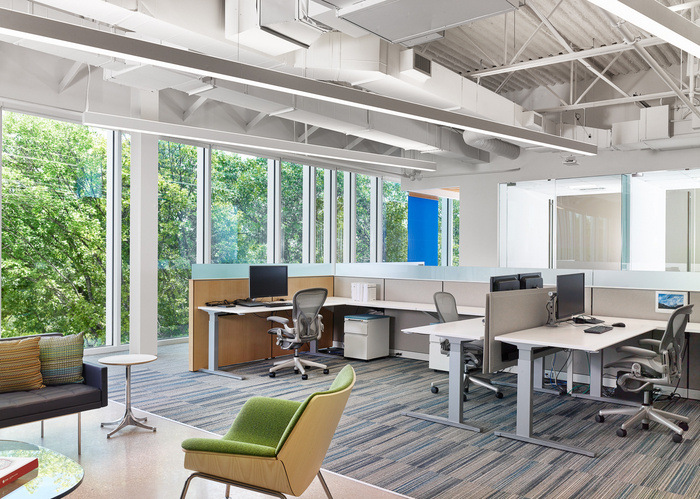 Source: Office Snapshots

Are you intrigued to modernize your own or customers' working space now? Allow yourself to check out several sources of inspiration, adjust them to your liking and start incorporate them to the concerning territory! Your employees or respective customers will thank you for it by delivering their best work.