Acoustical room design. The noise level too high, speech intelligibility too low – the idea that room acoustics have a decisive influence on work productivity and a person's well-being is undisputed and has long become an important topic. Wherever 2-person offices have been replaced with open-office concepts, and creative collaboration zones have become the norm, the need for acoustic furniture and designs has increased. Office furniture manufacturers are winning over customers thanks to smart products with sound-absorbent functions. The question now is: How can this knowledge of acoustics be better placed within the sales process and how can customers be best advised on their way to a tailor-made solution?
It's a topic that has been discussed and promoted for some time by the IBA – Industrieverband für Büro und Arbeitswelt. Under the association's leadership (at the time BSO), the acoustic plugin for pCon.planner was created. There is now an extended solution, allowing for the detailed calculation and visualization of large scale office parameters.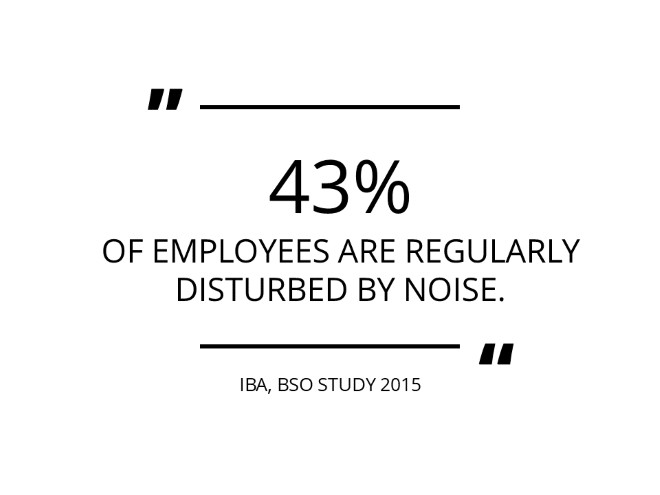 New exchange format bridges the gap between planner and acoustic specialist. When it comes to determining the acoustic quality of a room, and in turn the arguments for or against a furnishing design in front of customers, planners from industry and trade are more than happy to rely on the expertise of well-established acoustic partners.
With the latest version of pCon.planner PRO, a new transfer format that allows for the efficient exchange of planning information between the pCon room planner and CadnaR (room acoustic simulation software) – and thus between office planners and acoustic specialists – is now available. Planners create their spatial design as usual, and can then transfer the complete plan to an acoustics specialist. The planner will then receive a sound report (i.e. a performance package from our partners at Schall & Raum) as well as detailed room acoustic results as a voxel grid file (CNIVG). By importing this file into the original plan (pCon.planner), the acoustic parameters can be visualized and edited in the form of an interactive map display. The acoustical room calculations are available in both the planning and layout areas.
This video visualizes the acoustic parameters (calculated in CadnaR) in pCon.planner PRO, including graphics generation. A clear argument for sales consultants.
Combine expertise, create synergy. With the intersection between pCon.planner and CadnaR, the work of both the planner and acoustics expert goes hand in hand. The exchange of acoustic know-how within the sales process – and thus a better understanding of a space's sound technology by the customer – can be integrated into the consultation process. Office furnishing is more than a purely visual decision. Whenever people come together, there has to be an integrated solution that can acoustically solve the specific "problems" of the room. High-quality acoustic consultancy, a more successful sales experience.
P.S.: pCon.planner 7.6 is packed full of great new features. See for yourself!