Materials are the key… for an appealing, realistic and vivid planning. Especially in times of three-dimensional models, we are always aware of this. As we have already described, with a thorough planning of the space you will soon find that the right choice of colors and materials is crucial to make or break the design.
Fabric and price groups, but also the use of chrome attachments or other materials give an impression on what manufacturers have been researching for a long time. This knowledge, which has already been implemented in the 3D world with the help of OFML data, finds its way into impressive render results that all have one thing in common: outstanding material quality. But what does it help if the furniture reflects the greatest material, but the environment does not support it?
Materials help you to make the objects of your design more realistic and to create an overall livelier ambience. In the pCon.catalog you will already find a selection of materials that you can use immediately for your own planning. You will find wallpapers, carpets, tiles, veneers and many more – all ready to be instantly placed on an object!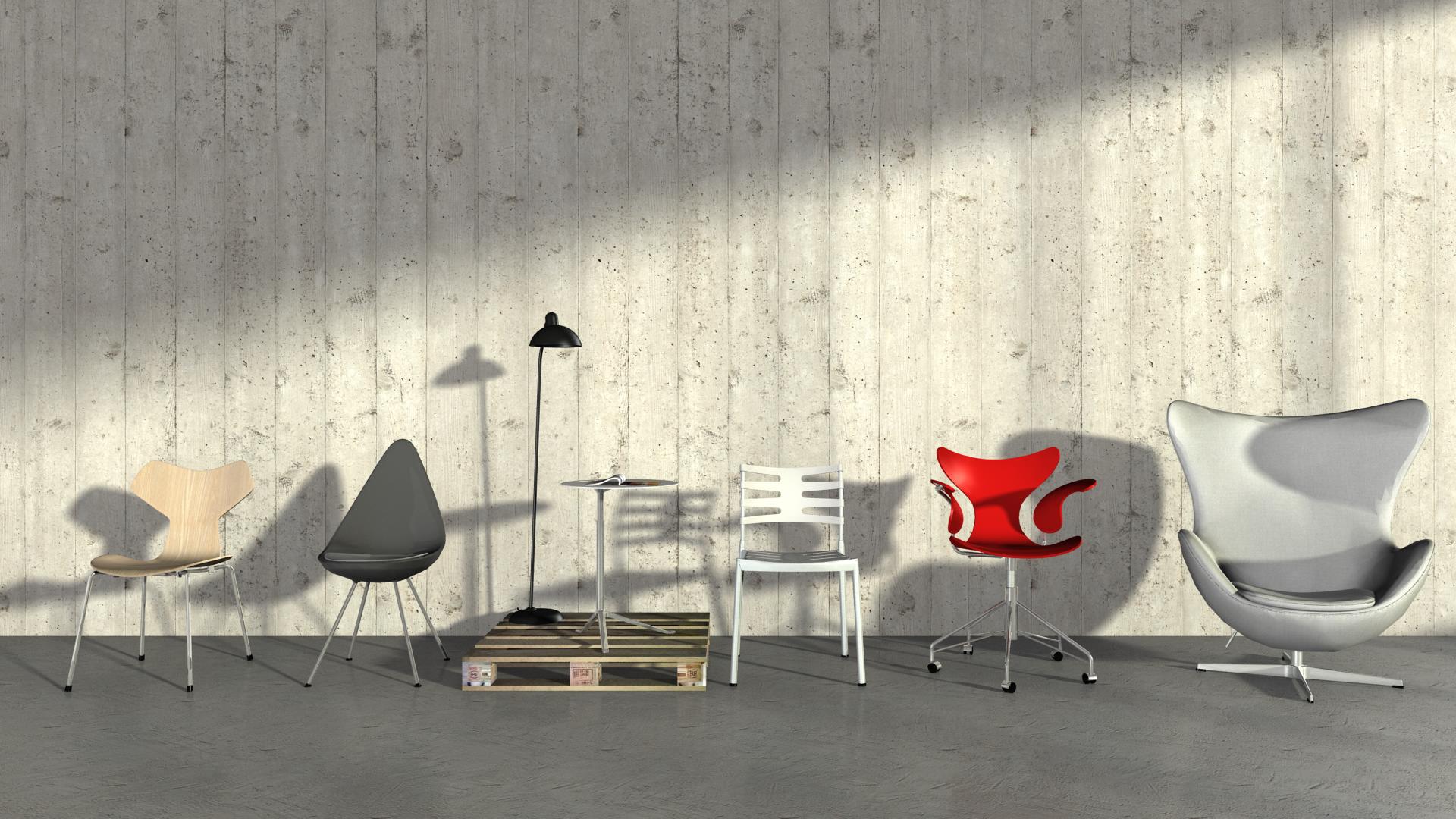 Different materials reflect – like in the real world – different characteristics that can make or break the rendering.
When structure is needed
Of course you can load any custom texture like the marble in the lobby to the exotic tropical wood on the conference table from the Internet and assign it to a self-created material. The respective search term with the addition "texture" in Google Image Search opens up a world that no prepared catalog could contain. The extensive material editor in pCon.planner allows you to create your own materials and apply them to your planning. Of course, you can also edit any existing material.
If you want to go one step further, you can use free sites like www.smart-page.net, which offer the automatic generation of a so-called normal map. This simulates relief structures (for example, wallpaper, tiles, plaster) and thereby makes the material look plastic.
New with pCon.planner 7.6, parameters for photometry have also been added to the material editor, which represent reflection and transmission properties for each material. This area now shows how much light is reflected from the material surface and how much of the light penetrates the material.
If you want to know in detail how you can create your own materials in pCon.planner and manipulate their properties, then watch our tutorial video. Our help center also provides information about this important topic.