Working environments, employee needs, communication methods – all have evolved over the years, and in turn, have created challenges for those looking to produce living and workplace products. This evolution requires an open-mindedness and willingness to adapt to the newest design and technological standards – aspects that Alias has made cornerstones of its company philosophy.
Founded in 1979, Alias has become one of the strongest in Italian design, constantly exchanging ideas and collaborating with renowned designers to create one-of-a-kind products. Boasting "technological lightness, versatility, and innovation" on their website, the Grumello del Monte based firm continues to progress and change to meet the particular needs for its customers in working and living environments. One step on this evolution track: The incorporation of pCon technology for the efficient and quality visualization of its products.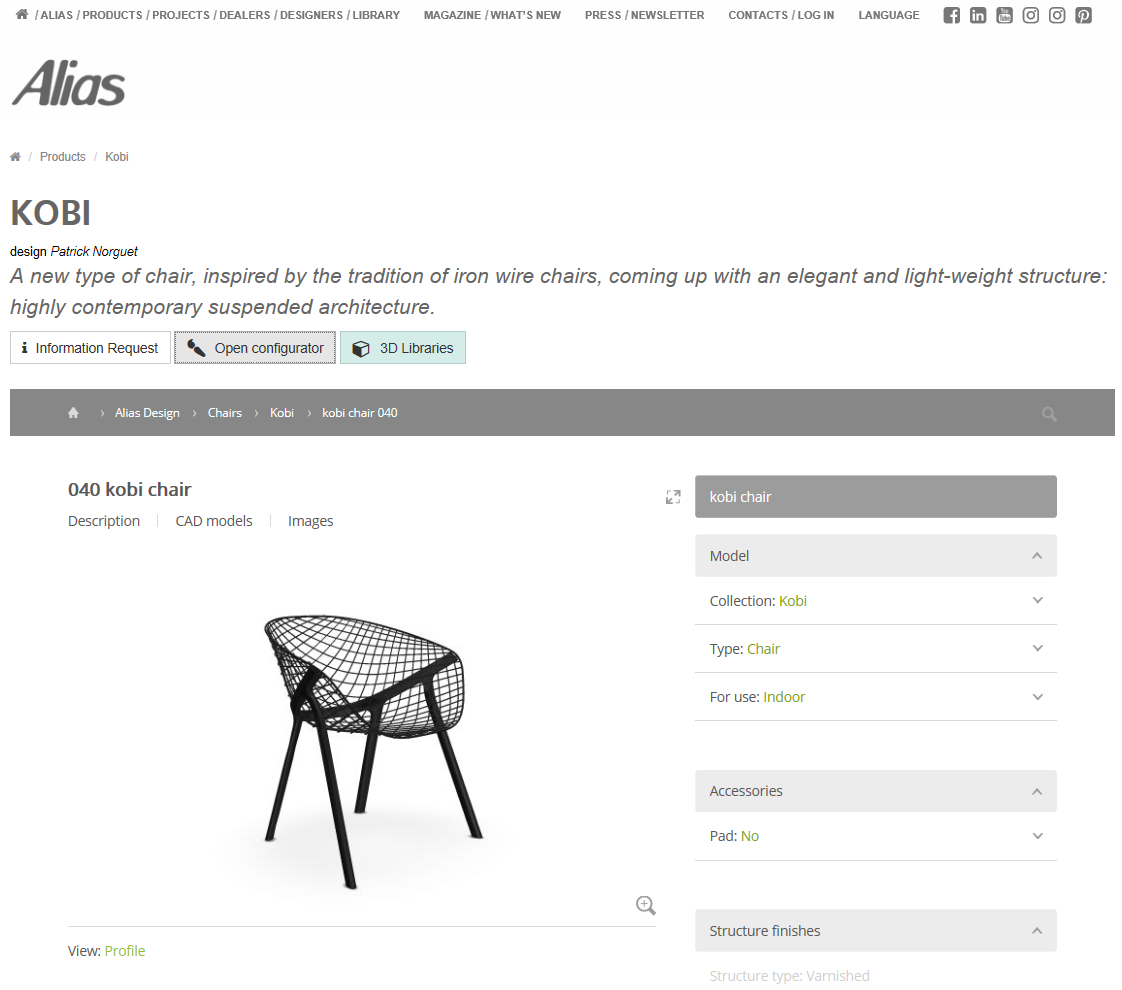 Having already been a pCon customer for several years, you can now find Alias in the pCon.catalog too, and that with real-time configuration possibilities. With a configurator integrated directly in its catalog, users have the opportunity to configure Alias products and directly download their CAD models for further planning purposes. Not only does this allow for quick, easy and creative configuration opportunities, but users also benefit from the use and efficiency of configurable data both on and offline.
Ready to see how your plans can profit from Alias products? Head there now and discover the endless configuration possibilities that await you!