We've been holding it back for some time now, but today we're finally letting it out! With nothing short of strenuous training, we've been prepping for a marathon that's just a few days away. Think it sounds crazy? Don't worry, we're talking about a release marathon!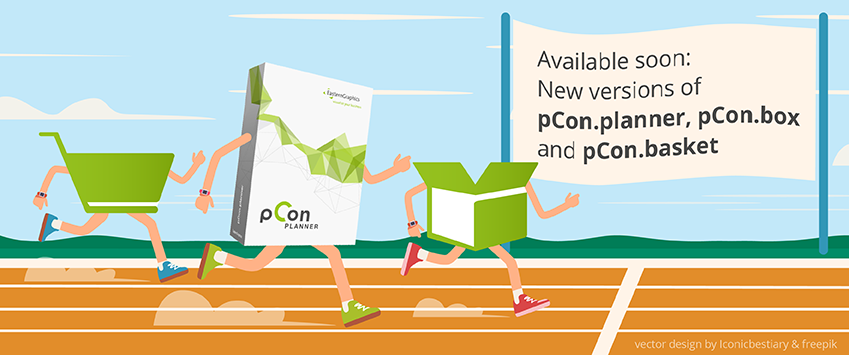 For several months, our nerds developers have been working hard on new versions of pCon.planner, pCon.box, pCon.basket and much more, preparing them for their mid-October sweep across the finish line. We don't want to give everything away, but it would be a bit mean if we didn't give you at least a little sneak peek.
Professional pCon Users Gain the Most!
It's, of course, no coincidence that our main products are being released at the same time. And since the whole is more than the sum of its parts, we're not just putting together new features, but we're improving the communication between the applications, too. Not only can you be excited about a connection between pCon products, but also between its users. Staying true to the motto: When pCon.planner and pCon.box understand each other well, so too can the in-house and in-the-field employees.
And since we know a lot of our room planner users are also reading, we've got a few more vague insights for you, too. The newest pCon.planner:
gets along with others (export)
listens carefully (acoustic)
makes precision beautiful (layout)
is a stickler for detail (small features, big effects)
Stay tuned…next week will be here before you know it!
P.S.: We certainly love our developers!