Innovation warranty and feel-good spot: the home and living industry is smart and agile – and that's no coincidence. But what does this branch of industry think and which trends are emerging?
These are central topics of the Digital Interior Day (DID), the first innovation congress for companies in the home and living sector, as well as an adequate framework for established companies and innovative start-ups to discuss the success factors of agile growth.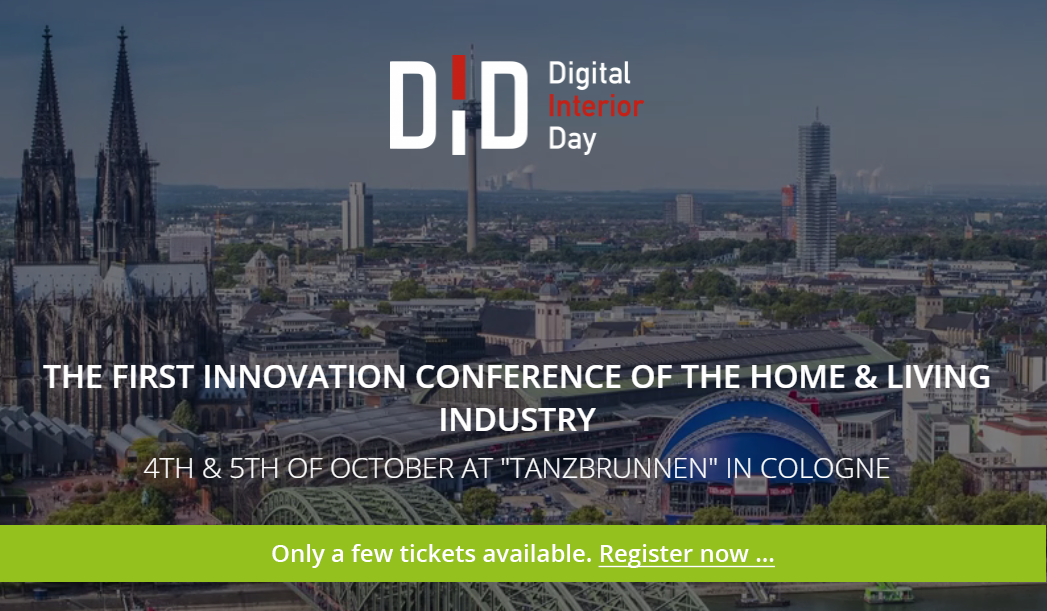 Because we are moved by what the industry is experiencing, our team from pCon is also part of this conference. We look forward to see the latest technologies, exclusive insights into the strategies of successful investors from the home and living environment as well as interesting discussions with you. There are only a few tickets left! You can find further information about the event as well as the possibility to register on the DID website.
(The DID is a joint event of Koelnmesse and Digital Aparment (a subsidiary of eTribes, digital consulting from Hamburg).