Customers want customized solutions – across all industries. With possibility comes self-perception: customers expect tailor-made solutions and, when it comes to their interiors, don't want to leave anything to chance.  Particularly cost-intensive products should be both functional and aesthetically pleasing. That goes for furniture, but also complex components like staircases. Those looking for a custom solution can surely find what they're looking for with KENNGOTT, as the company's product portfolio is far reaching. The best news: components can be put together according to the customer's wishes. But how the product will look in the end, with all of its available possibilities, is often difficult to say. That's where an expert consultant comes in!
From product to interactive product experience. The customer tends to buy what they have seen. With that in mind, KENNGOTT has a new staircase configurator on its website waiting to help. It will offers architect, contractors and engineering partners a strong instrument for successful consultancy. Just a few clicks – or taps for those using tablets and smartphones – and the concepts from your contractor can be easily implemented. After selecting the basic form, users can interactively and intuitively select parameters such as color, materials etc., and see them immediately. And since surroundings can also have an influence on the effect of the staircase, users can also create various room settings by changing the ambience and wall color. Free navigation in the 3D space and the ability to zoom in on details don't leave any open questions. B2C – You buy with your eyes.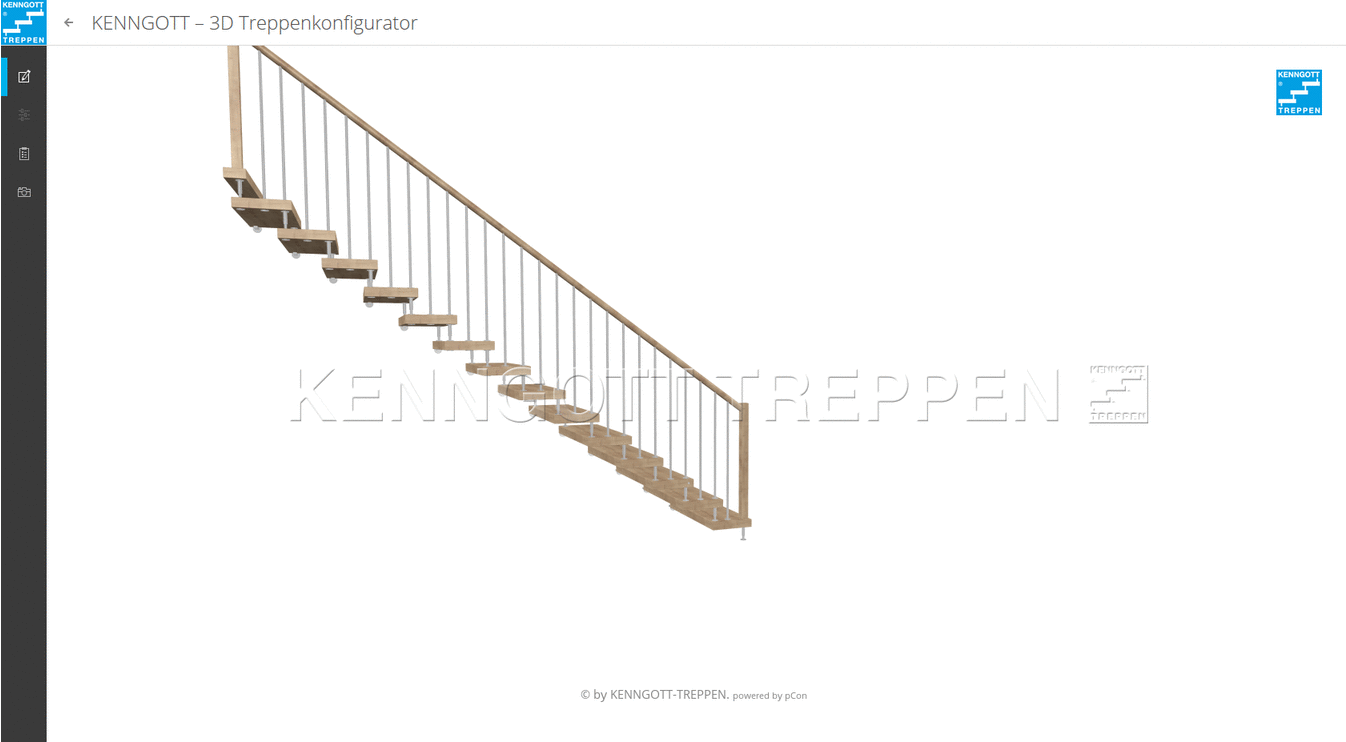 The new staircase configurator from KENNGOTT allows for the detailed arrangement of the desired staircase and the fast simulation of various ambiences. This allows for valuable visual contributions for consultations – for as we all know, a picture is worth a thousand words!
Emotional decisions, rational arguments. If the first impression is successful, the customer then wants reliable information and, ideally, something that he or she can "take home". An article list overview of the latest configuration, which can be downloaded as a PDF, is available at any time. In addition to the description of the product details, pictures can also be easily downloaded and sent per e-mail. The ideal customer service: a win for the internal sales process, as this feature also provides value for the communication between the internal and external sales teams.
B2B – Needs-based communication with business customers. A CAD export function offers architects and planners the opportunity to read geometries for configurations (in DWG and DXF formats) and implement them into a professional plan. That way, further processing of the desired staircase in pCon.planner or other professional room planners does not stand in the way – An important step from product to product solutions and, in the end, to customer satisfaction.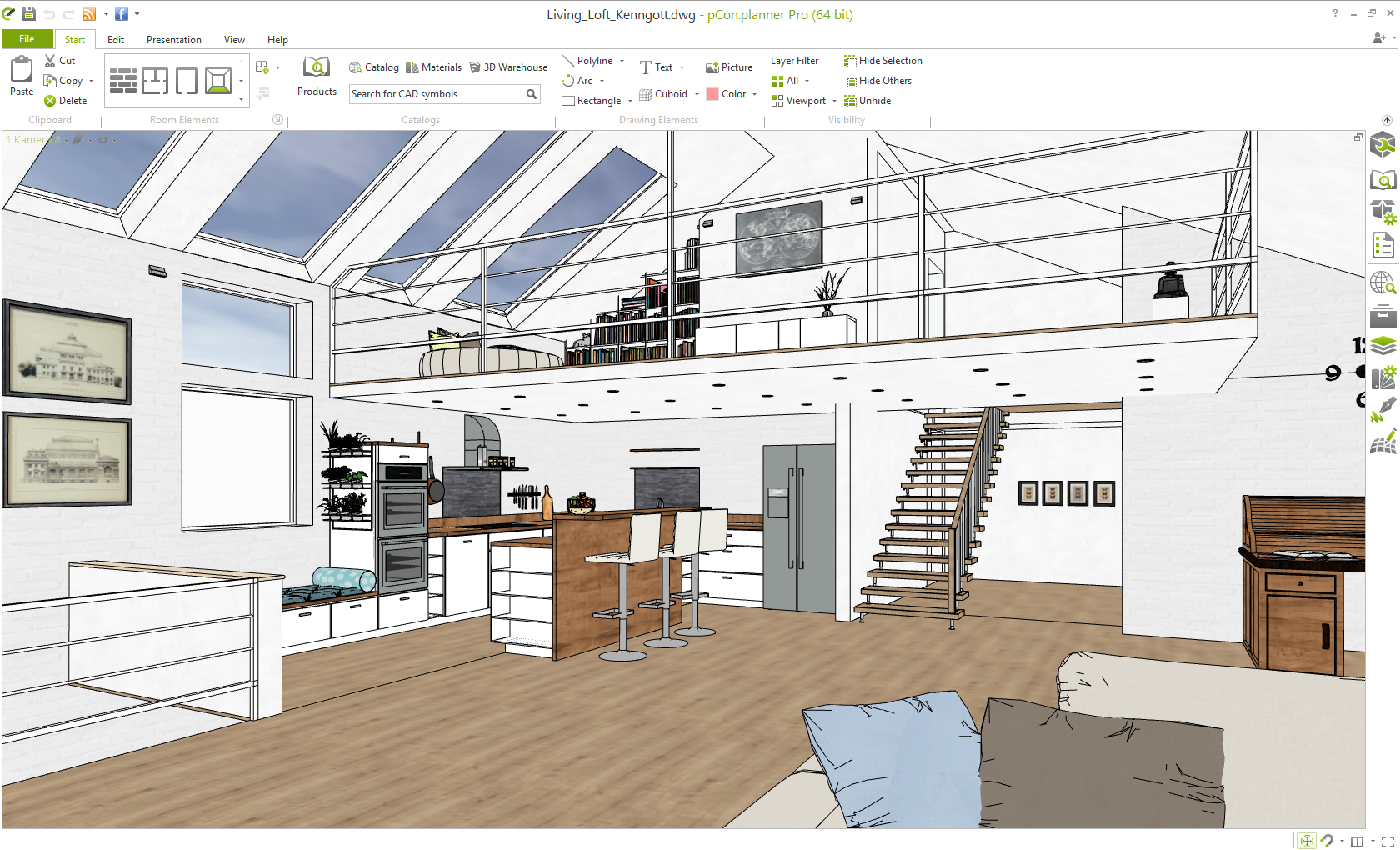 Thanks to the CAD export function, architects and planner can further process the geometries of their created configurations in their CAD program. Seen here: a staircase planned in pCon.planner.
The Consultancy Tool's Benefits at a Glance:
Graphical product configuration online (24/7, worldwide)
Mobile Consulting at the Point of Sale through tablet and smartphone use
Bringing emotion to consultancy through the real-time visualization of customer needs
Interactive presentation thanks to free navigation in 3D spaces as well as the possibility to zoom in on details
If you would like to learn more about the opportunities of mobile consultancy, please feel free to contact us.