If you believe the data from the U.S. market research company Super Data, more than 6 million virtual reality headsets were sold worldwide in 2016. So, is it just a fleeting trend or could this be the future of how we use and buy media? No one can know for sure… but if the numbers are right, than one thing is certain: the economic magnitude of this topic must be reevaluated – that goes for the office furniture industry, too.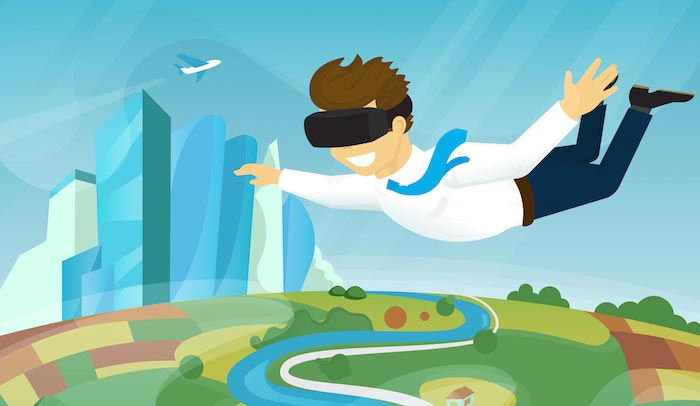 Image source: http://www.vrs.org.uk
In a previous article, we wrote about a project from Actiu, which impressively showed how products can be interactively experienced. Thanks to web technology, it's already possible to reach the masses, but we want to take things a step further. If we take a minute to step away from our smartphones and take a look at our desktops, we can graphically and interactively experience completely new perspectives. The visualization of a show room is no longer predefined from a particular standpoint, but rather from every conceivable viewpoint within the plan.
All Aboard
Image you had a computer and VR headset and, with less than 10 minutes of prep time, could give your customer the opportunity to walk through the plan themselves. Sound utopian? Not if you're using pCon.planner! The program has everything on board that you need to prepare such a presentation.
Export your entire plan or even individual typicals in SKP or OBJ format to bring them to life. Virtual reality viewers such as the tool "Prospect" from IrisVR can read these graphical formats and display them in your VR headset at the touch of a button. You'll be surprised just how fun it can be!
The Customer's Sales Experience
Fun factor aside, a more serious question comes to mind: Where can such solutions actually be implemented? Many manufacturers run showrooms, where customers can view and try out products and solutions as well as receive consultation about them. So why not use such places of common exchange together with virtual assessment to gain information about the status of a project?
In this way, planners and contractors can come together and, in a matter of seconds, find themselves in the middle of the future office. Maybe it's at this time that they suddenly realize the collaboration zone they created just isn't roomy enough. The customer will be sure to thank them!
Are you interested in using VR headsets in your planning office or showroom? Perhaps you have some questions about the technical details of VR technology in combination with the pCon.planner? Don't hesitate to contact us!