Emotions sell better. Modern sales pitch, innovative technologies, new consulting? For those looking to be successful at the point of sale, there's one thing to keep in mind: detail-oriented sales presentations. But what exactly does a "detail-oriented" presentation entail? How do you find a fitting product solution for every customer? The answer is sometimes easier said than done: One needs the right combination of competence, trust and emotion.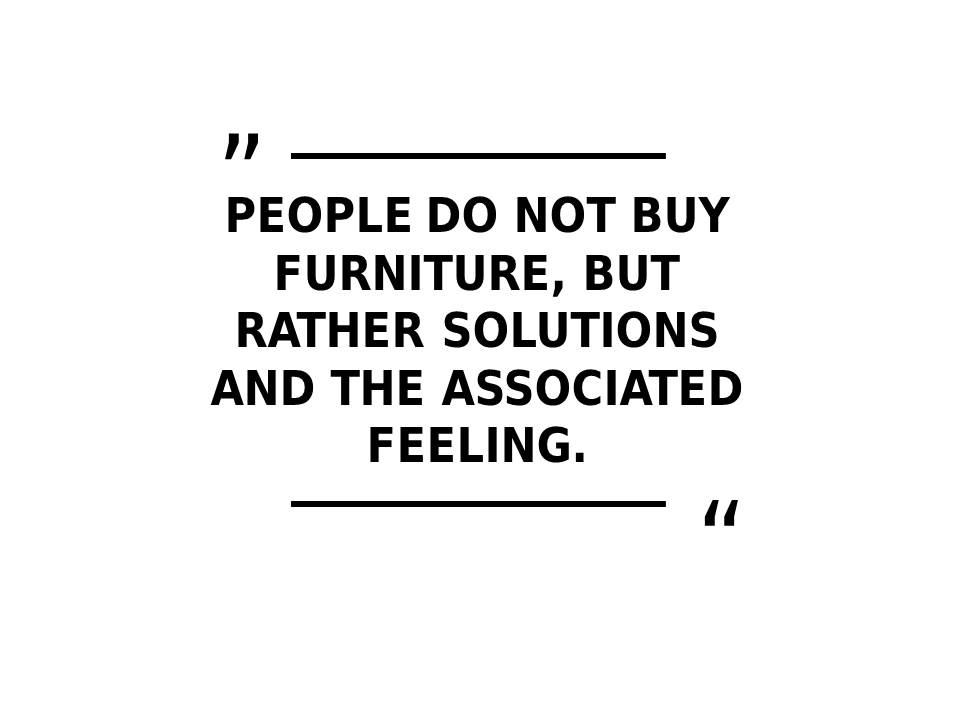 Emotional highlights require reliable information. Unlike online, face-to-face business gives you direct contact to the customer. Whoever is best able to convey the most positive feelings through a product presentation and consultation is one step closer to the final goal, as emotions always influence our decisions. That's most certainly the case for purchasing decisions.
A customer's ideal contact is therefore an authentic salesperson who takes the time to listen and, above all, knows the product in and out. One who can create a solution from a product that the customer loves. One who has all the necessary information for the product and can quantify this "love" with a tangible price and without unneccessary detours. Plain and simple, a competent consultant.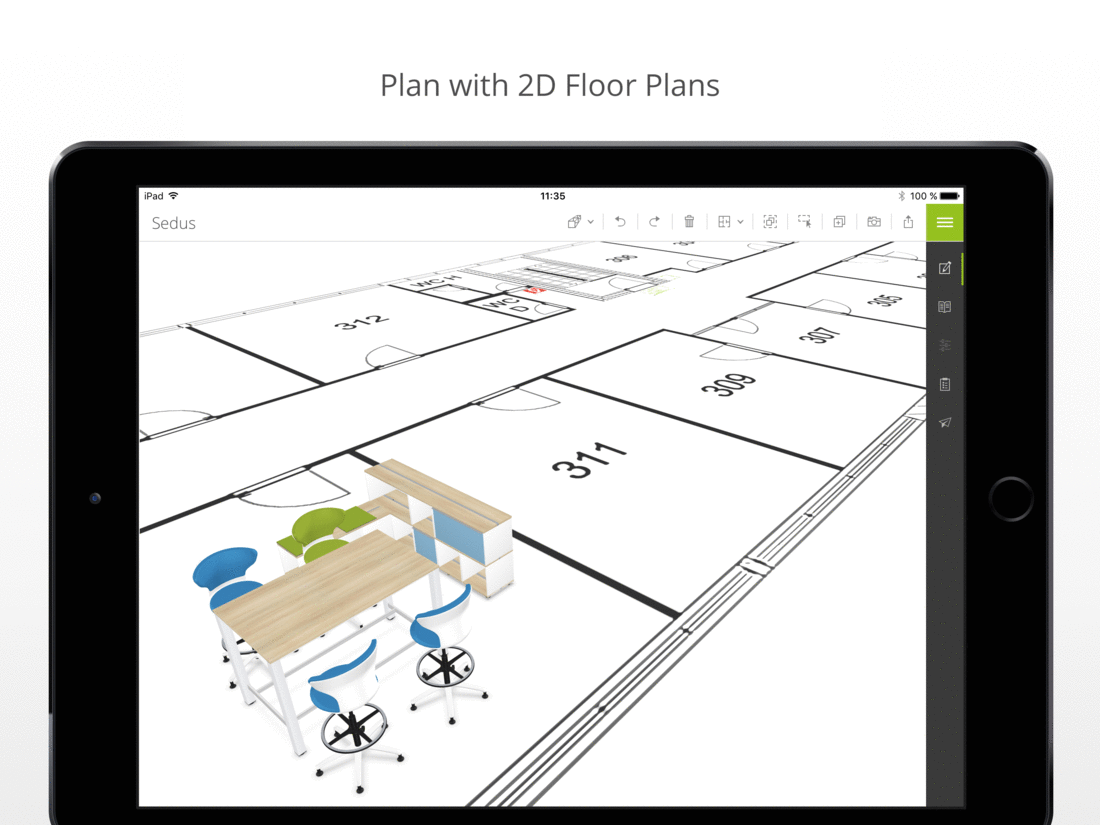 From product to solution through successful communication – there's no reason not to use a strong standard like OFML at the point of sale.
OFML at the Point of Sale. A salesperson certainly needs to bring his or her own charm to the table, but when it comes to information and emotional highlights of a product, the pCon.box is a strong companion to have on hand for face-to-face business consultancy. With a smartphone or tablet, the box can assist with quickly choosing products for the customer, creating solutions and presenting detail-oriented products. With familiar smartphone interactions (swiping, tapping etc.), users can navigate 3D models and zoom in on product details. With this, sales representatives can quickly respond to customer requests, adjust product solutions and suggest alternatives – giving the customer the feeling that they are working together with the sales rep to find the perfect solution for his or her needs. This creates trust.
Try it yourself! The pCon.box is available free of charge and as app as well as web version.
The pCon.box brings OFML data to the point of sale. With the strongest standard on hand, your sale has all the information it needs and will radiate media competence – two solid steps on the road to a sales win!
And the best: The new version will be available in October! Subscribe to the RSS feed and do not miss any news.