Many individual questions arise when contract furnishers use a software like pCon.planner. They need to transform interior spaces into worlds of well-being, all with a unity of purpose and design – practically functional and healthy as well as aesthetically inviting and pleasant. With these and other important aspects in mind, two employees from the planning department of the company Diekmann were sent to a pCon.planner individual training to the thuringian town Ilmenau. As a traditionally grown company, Diekmann GmbH & Co. KG operates nationwide and has numerous foreign references in the field of hotel, catering and contract furnishing.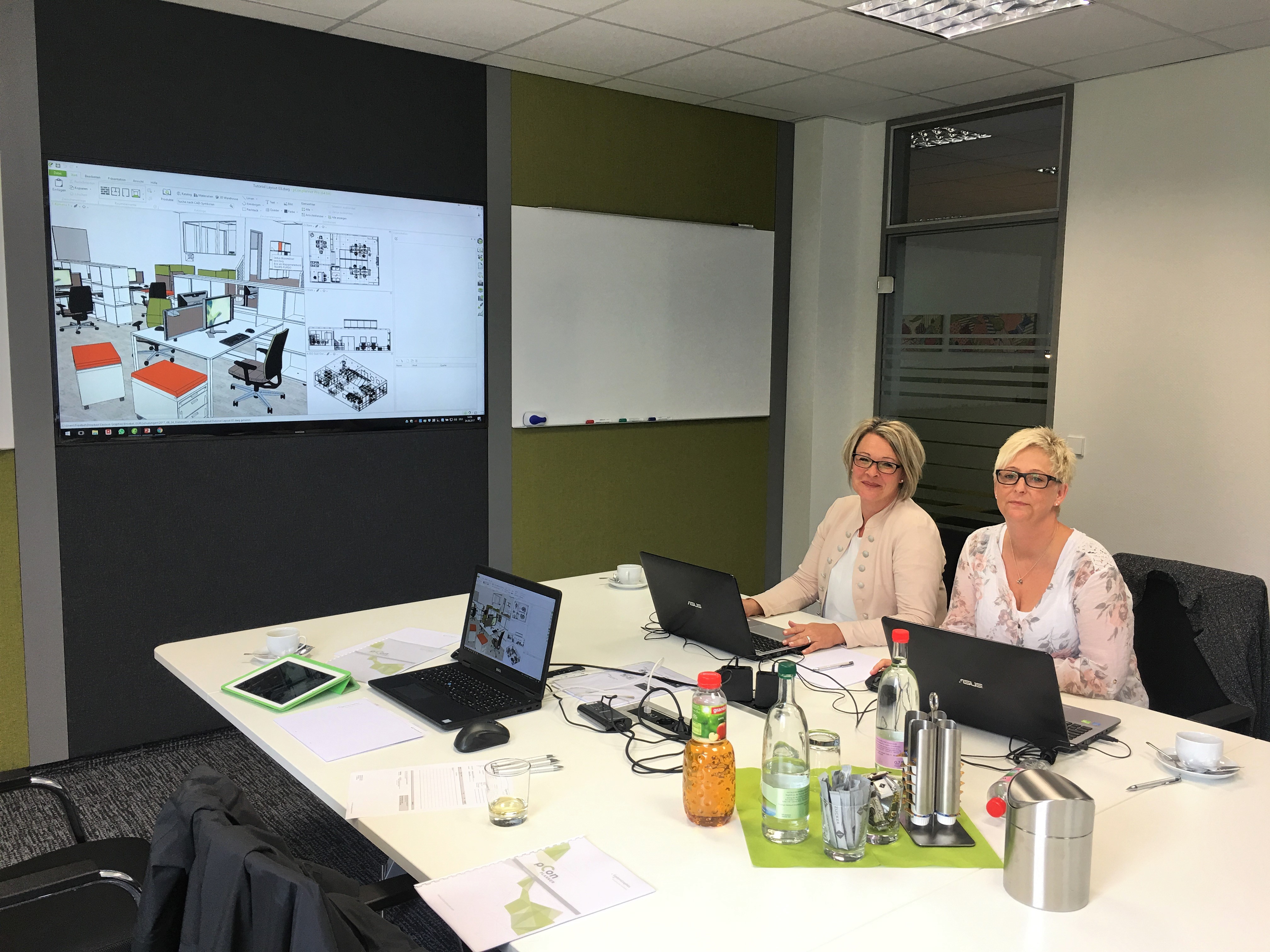 pCon.planner individual training with 2 colleagues of Diekmann
Well equipped with many useful functions, pCon.planner is a powerful tool for interior designers. Three-dimensional plans are created instantly. Using the connected supplier catalogs or the 3D Warehouse, suitable CAD-models with different formats can be used and inserted into the planning.
Impressed by the simplicity of the software, the two colleagues of Diekmann put special emphasis on the Layout-tool, which works as a communication medium and contains all important information about a project. They made themselves ready for a high standard of presentation by learning how to present different views in combination with renderings and their own logo on several layout pages. Of course they now know how to print them to scale! However, it is up to them to gain practical experience and to use pCon.planner profitably from the idea to the finished object.
For all those who also want to intensively work with the layout area in pCon.planner, we highly recommend our three-part tutorial series. Within a short time, you can create renderings with an impressive quality and give your customers a holistic view of the planning, including floor plan and zoning and your company logo.
Are you using pCon.planner for your business and want to improve your productivity? Go ahead to book a group or individual training for efficient working processes! Contact us for an offer at training@easterngraphics.com.