For those working as interior architects and designers, it's hard to miss the theme 3D room planning. It's rare to find something that impresses the customer more than a virtual view with 3D models or a photorealistic image of a future interior design. It's almost always irrelevant whether you're dealing with an office or apartment building, a dental practice or educational institution – the eye takes part in the sale and can decide the success or failure of a plan in seconds. Thomas Lange, an interior architect from the Thüringian town of Meiningen, is well aware of this.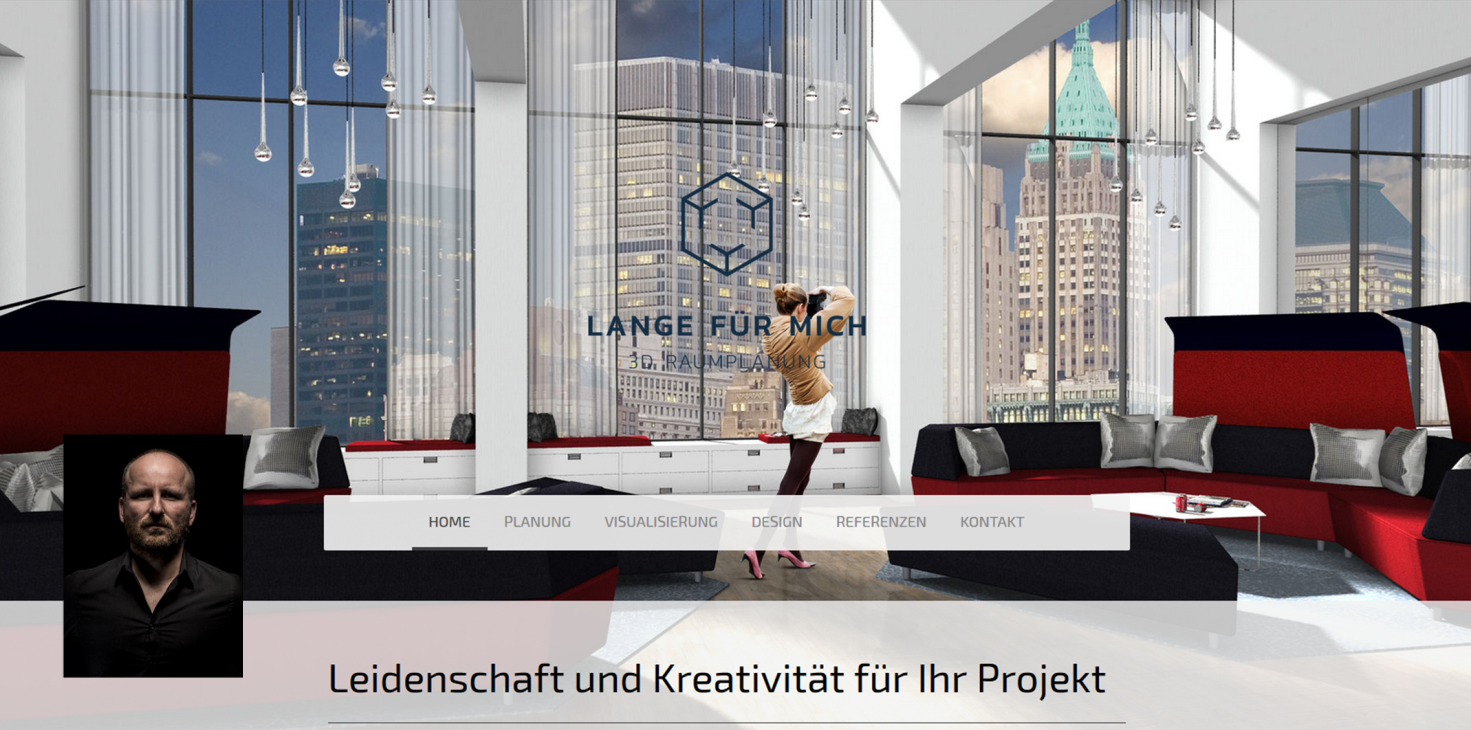 Working as an overall planner in the furniture and contract furnishing branch following his architectural studies, Lange came across pCon.planner. His daily work quickly became more than "just" office planning, and included the planning of nursing homes, receptions, youth hostels and entire hotel facilities. Today he runs his own company "LANGE FÜR MICH" and his projects still "go far beyond the office area. Areas such as visualizations for carpenters are implemented, simple and complex furnishings for advertising agencies are created, or the floor plans and their respective interiors for the real estate branch are prepared."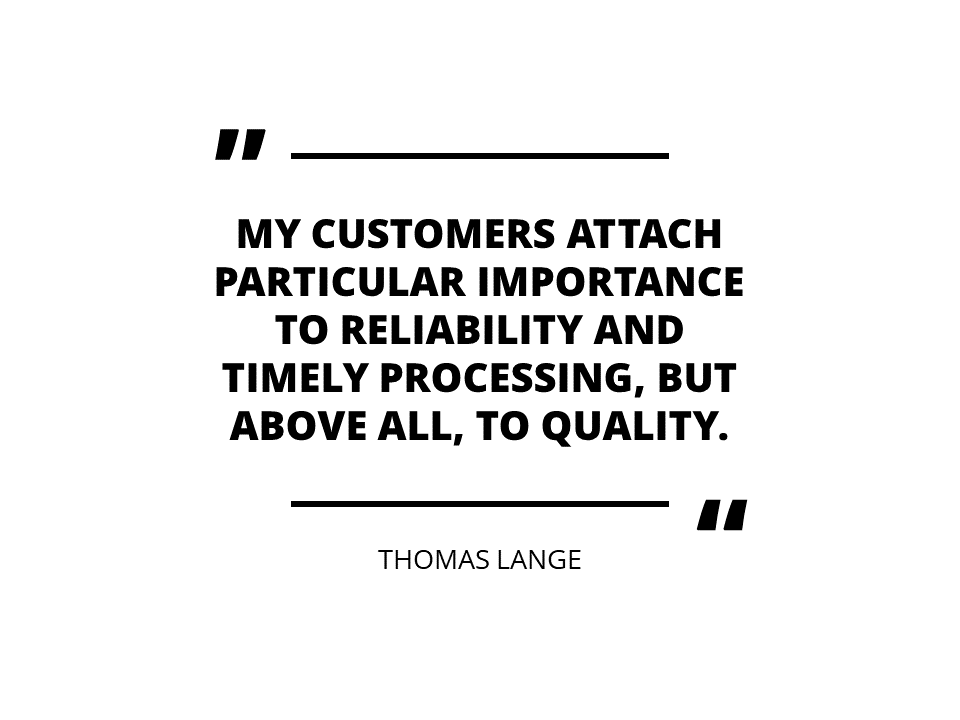 Thomas Lange specializes in high-quality 3D visualization. He particularly appreciates the reliability and possibilities of the room planner. "With pCon.planner, I not only have a terrific tool for planning, but I also have the opportunity to create these visualizations in above-average quality."
And the customers appreciate it too! With a combination of good time management and professional experience, the interior architect has built his customer base and is constantly looking for the best possible approaches to their requests and needs. He now uses pCon.planner PRO for quick and easy access to manufacturer catalogs. Apart from visual appeal, customers can also look forward to receiving detailed product information. With this opportunity, it's easy for Lange to communicate, for example, all color combinations for a chair at the customer's request.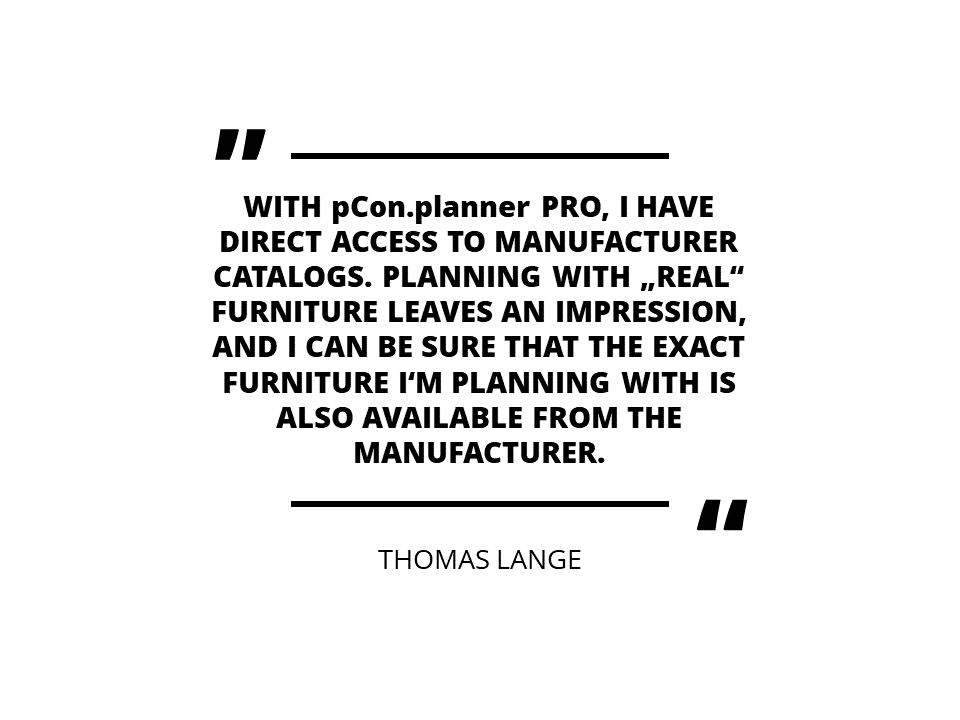 We would like to thank Thomas Lange for giving us a glimpse into the life of an interior architect and wish him all the best for future projects. With pCon.planner, he most certainly has the right tool on hand